The BBC missed five major opportunities to stop the activities of broadcasters Jimmy Savile and Stuart Hall, as five of its senior employees failed to report the suspicious behaviour of the sexual predators, Dame Janet Smith reported.
In total 117 witnesses to her inquiry who had worked at the BBC said they were aware of rumours about Savile's sexual conduct. But she defended her finding that "I have found no evidence that the BBC as a corporate body was aware of Savile's conduct", saying "this is not a whitewash". 
She said BBC departmental heads and their superiors did not have evidence of his crimes and she could not equate canteen rumours with institutional knowledge. But she highlighted five individuals who "could have done something about Jimmy Savile and Stuart Hall" - as well as raising concerns about the management of Top of the Pops, one of the corporation's most popular television shows.
---
Ted Beston
Savile's Radio 1 producer. Dame Janet found that he not only knew about the presenter's proclivities for sex with teenage girls but, on at least one occasion, was willing to act as a provider of a young woman for Savile. 
"Although he denied it, I am satisfied that Mr Beston must have realised, from their appearance, that some of the girls might well be underage," she concluded. "He admired Savile and I do not think it ever crossed his mind that he should report him. But he should have done."
---
Canon Colin Semper
A producer in the religious broadcasting department. He told the review team that he had come to be aware that Savile was having casual sex with a large number of women and some of them "might have been underage". 
"In my view, he should have discussed his concerns with his line manager," Dame Janet said. "I think he now deeply regrets that he did not."
---
Douglas Muggeridge
Former Controller of Radio 1 and Radio 2. He made some enquiries in 1973 after hearing rumours of Savile's activities but was convinced by the presenter's denials. Dame Janet said that although the late Mr Muggeridge "genuinely believed" the rumours to be false he "should have retained his concerns, shared them with colleagues and had a watch kept on Savile". She said that, had the controller followed this course of action, "Savile might well have been uncovered in the 1970s".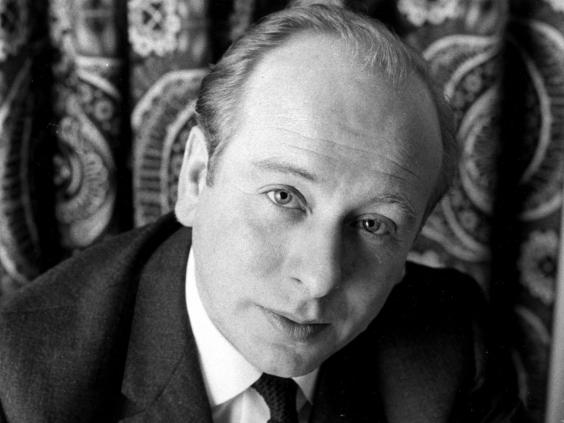 ---
Raymond Colley
Two other individuals were held up for criticism by Dame Linda Dobbs, who conducted a parallel inquiry into the culture at the BBC when Stuart Hall, the former BBC1 and Radio 5 Live presenter, was carrying out sex attacks at the organisation. Dame Linda's inquiry found that Hall was culpable of sexual misconduct against 21 victims in connection with his work at the BBC. Eight of the victims were under the age of 16 and two were under 13. As with Savile, his youngest victim was eight.
Between 1970 and 1986, Raymond Coley was the Regional Television Manager for the BBC, based in Manchester. When he took up his post he challenged Hall on rumours he was having sex with women in his dressing room and warned the presenter on his future conduct, Dame Linda found.
"He overestimated his own authority and underestimated Stuart Hall's duplicity," said Dame Janet yesterday. "Had Mr Colley kept a watch on Hall, it is likely that he could have been stopped."
---
Tom German 
Dame Linda concluded that the late BBC executive, a former news editor based in Manchester when Hall was the "star" of the news magazine show Look North, was "probably aware that Stuart Hall was involved in inappropriate sexual conduct on BBC premises" but did not share that knowledge with his line manager. This, said Dame Janet, was another "missed opportunity".
---
'Top of the Pops'
The much loved chart show was connected to attacks on 19 of Savile's victims. And in addition to the named individuals who missed opportunities to stop Savile in his tracks, one "deeply disturbing" BBC internal investigation into the programme should have shed light on the serial abuser, Dame Janet found.
The internal inquiry was ordered after a News of the World report in 1971 on "The Truth about Top of the Pops" alleged that young girls on the show were being picked up for sex and pornographic pictures were taken after the recording. It also claimed the show was tainted by corruption.
Dame Janet said it was "illuminating" that the BBC's inquiry was concerned only with the corruption element, being "plainly concerned about its reputation" and not with the safety of its young audience. "The BBC seemed to regard the young audiences as necessary but a nuisance," she said. "One note of a management meeting describes the girls as 'unbalanced'. There was no sense that they were young and in need of protection."
When two girls subsequently came forward to complain they had been assaulted by Savile on Top of the Pops they were "brushed aside" by the BBC (one was ejected from the building on to the street). Two further chances to stop Savile had been passed up by the BBC.