Vitalii Sediuk, the Ukrainian TV prankster who allegedly 'punched' Brad Pitt on the red carpet of the Maleficent premiere in Los Angeles on Wednesday (28 May), has been slapped with a restraining order to keep him away from the actor.
Sediuk, 25, was wrestled to the floor, arrested and held by police on a bail of $20,000 (£12,000) after he jumped over a barrier and struck the star, knocking off his glasses as he greeted fans and posed for photographs with his long-time partner Angelina Jolie.
Los Angeles Police confirmed to Reuters that Pitt's legal team had requested an emergency five-day restraining order soon after the incident.
The order could be extended for an extra month if the actor decides to petition to a civil judge, Police Sgt Albert Gonzalez told AP.
"He's not a violent individual," Sediuk's, attorney, Anthony Willoughby, continued, adding that he had not yet spoken to his client. "He's an easygoing young man."
Meanwhile, Sediuk's publicist Christa Scherck, confirmed to AP that she would no longer be representing her client of two years after his latest stunt.
"This goes beyond pranking," she said. "This is no longer entertaining."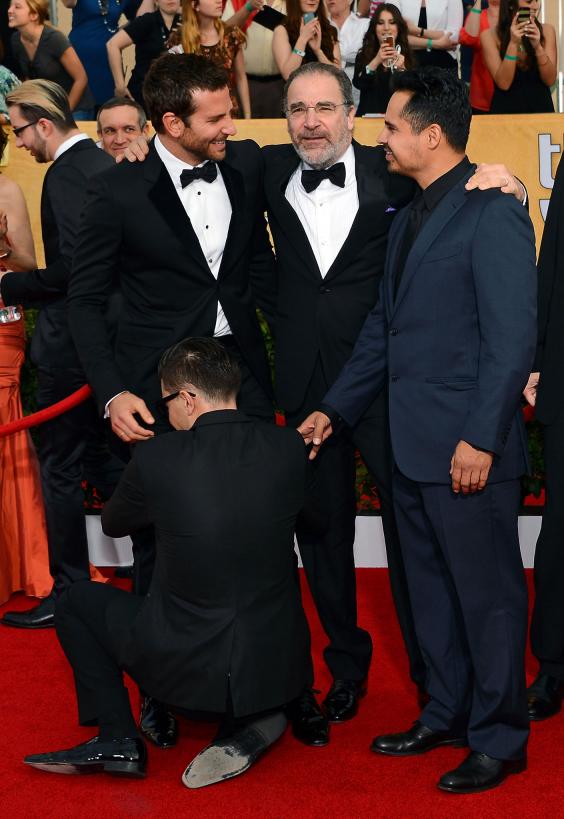 Sediuk is well-known for pulling off stunts on the red carpet. Most recently, he was snapped attempting to crawl under the skirt of actress America Ferrera at Cannes Film Festival.
He got onto his knees and buried his face deep into Leonardo DiCaprio's crotch at the Santa Barbara Film Festival in February, and did the same to Bradley Cooper at the Screen Actors Guild Awards the previous month.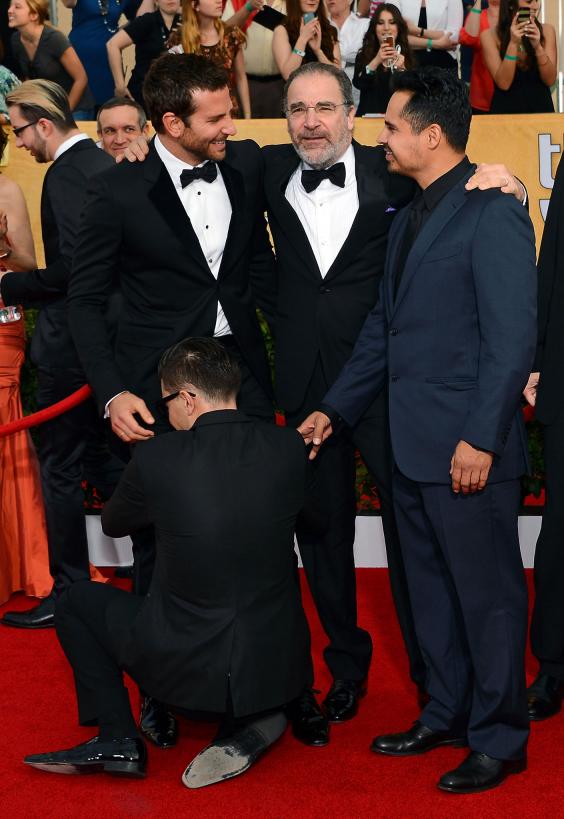 He also received an audible slap across the face from Will Smith after he attempted to kiss him at the Moscow premiere of Men In Black 3 in 2012.
The same year, he was arrested at the Grammys for attempting to run up and accept Adele's prize for Best Solo Pop Performance before she did. He was put on probation after pleading not guilty to trespassing.
Reuse content