More people want to go to Mustique since Cheryl Cole secretly got married on the island a fortnight ago.
However, the rise is quite notable – the singer's wedding prompted a 648 per cent surge in UK traveller interest to the Caribbean isle, according to TripAdvisor.
Macaroni Beach, where the ceremony allegedly took place, saw an even bigger 5,667 per cent increase in traffic listings. So residents can expect a deluge of marrying couples and Cheryl Cole fans in the next coming months.
The X Factor judge married her French boyfriend of three to six months (no one seems to really know) Jean-Bernard Fernandez-Versini on 7 July in front of just four witnesses. She announced the news on Twitter and Instagram last weekend, sharing a picture of her wedding and engagement ring.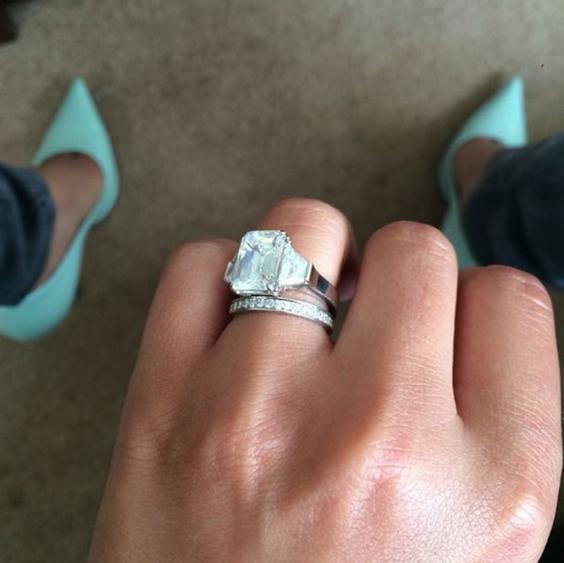 "I usually do not discuss my personal life but to stop the speculation I want to share my happy news... Jean-Bernard and I married on 7/7/14," she wrote. "We are very happy and excited to move forward with our lives together."
The singer has already changed her name to Cheryl Fernandez-Versini, finally shedding former husband Ashley Cole's moniker.
A 33-year-old restaurateur, Fernandez-Versini runs a nightclub called Cosy Box that opens for the duration of Cannes Film Festival. It's difficult to ascertain what he does outside of that period.
Cheryl Fernandez-Versini best quotes
Cheryl Fernandez-Versini best quotes
1/15 On relating to Prince Harry:

"I love Prince Harry. Good looking and a bit of a rebel. Me and his dad are as thick as thieves and I knew Harry before I knew his dad so we've met a few times. I think he's amazing. And I think you can relate to him because he's made mistakes. He's cool."

2/15 On her allegedly unattractive feet:

"Don't show my feet, Don't put the camera on my feet. A lot of people have foot fetishes, but they wouldn't have them over mine. They're dainty, they're a size 3, but there's nothing pretty about them."

PA

3/15 On gender:

"I am a woman and I like sex."

Sport Relief/Gary Moyes

4/15 On Simon Cowell:

"Simon is the most charismatic man I've ever met -- it's like he's trancing you or something. It's actually quite scary."

5/15 On being 'urban':

"I still am very street - I just have nicer clothes. I'm not ashamed of that."

Reuters

6/15 On her foes:

"If I could be good at any sport, it'd be javelin. I know a few people I would love to throw a spear at."

Getty Images

7/15 On her famous up-dos:

"I love that style. I felt really glamorous with it. The bigger the better I always say, the higher the hair, the closer to heaven."

Getty Images

8/15 On fighting:

"If someone attacked a Tweedy, we were taught to defend ourselves."

PA

9/15 On her infamous bottom tattoo:

"It was in the thousands, probably the cost of a small car. He's an exceptional artist and he was worth it."

PA

10/15 On what men want (apparently):

"As long as your hair's looking good and you've got a nice amount of make-up on. [In the bedroom] you've just got to throw your man on the bed and hop on! I think most men prefer to hear little breaths rather than big screams."

Getty Images

11/15 On breast enhancement speculation:

"It's not my fault they're pert."

REX

12/15 On her X Factor sacking:

"Now I can say that Simon was right to get rid of me. "I wasn't well in the head when that was going on, so it wasn't going to work. But he wasn't right not to tell me to my face."

PA

13/15 On former husband Ashley Cole's culinary skills:

"He couldn't even cook toast."

AP

14/15 On her style:

'I don't think I'm a style icon, not at all. Sometimes I just want to rock out in me scruffs and me Uggs. You know, a really comfy old tracksuit with maybe a dollop of ketchup down the front.'

GETTY IMAGES

15/15 On, um, water:

"You can't hold on to water. It fills you up but never stays. It's only good to wash away, today."

Rex Features
According to his business partner, Franck Twister, it doesn't sound as if he needs to work again.
"I believe Cheryl has told him she doesn't want him to carry on working," Franck told The Mirror.
"It may be that he gets involved in restaurants and bars but he's never going to do a 9-5 job.
"He's too interested in having fun to want to work."
Reuse content