Rappers Dr Dre and Ice Cube are being sued along with other figures involved in the filming of the biopic Straight Outta Compton by the widow of a man run over by Suge Knight.
Lilian Carter filed the wrongful death lawsuit on Wednesday against Knight, Universal Studios and Dr Dre and Ice Cube, according to the Associated Press.
Knight has been charged with killing her husband Terry Carter and injuring Cle "Bone" Sloan by ploughing into them with his SUV at a burger stand in Compton, in Los Angeles, following an argument on the film set. A nine-minute video of the incident was captured by CCTV at the stand.
Knight has pleaded not guilty to murder, attempted murder and hit-and-run charges.
The suit claims Universal was negligent by continuing to film in Compton, California, despite warnings from Dre to keep Knight away. It also accuses Universal of negligently hiring Sloan, who was working as an adviser on the film and helped broker deals with gang members so that it could shoot in Compton.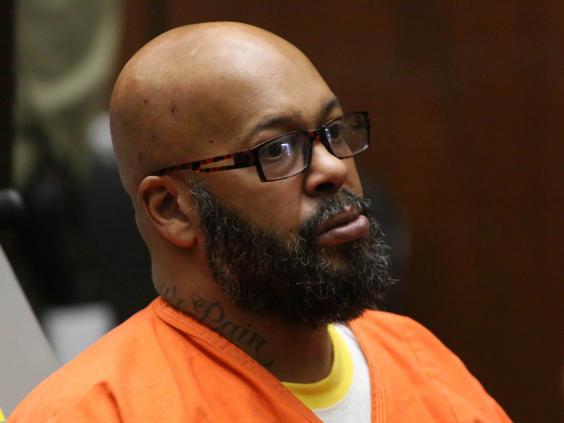 "This lawsuit concerns the tragic tale of how reckless corporate greed, disguised as the quest for authenticity, (led) to a foreseeable altercation that resulted in the death of a successful businessman," the complaint states.
A lawyer for Dr Dre dismissed the suit as "preposterous".
Reuse content