The former President of Cuba, Fidel Castro, has died aged 90.
After taking power he defied 10 US presidents and enforced Soviet-style communism for half a century.
Castro ruled Cuba as a one-party state and here are some of the most important events of his five decades as leader:
1 January 1959: Castro's rebels take power as dictator Fulgencio Batista flees Cuba.
June 1960: Cuba nationalises US-owned oil refineries after they refuse to process Soviet oil. Nearly all other US businesses were expropriated by October.
October 1960: Washington bans exports to Cuba, other than food and medicine.
16 April 1961: Castro declares Cuba socialist state.
17 April 1961: Bay of Pigs: CIA-backed Cuban exiles stage failed invasion.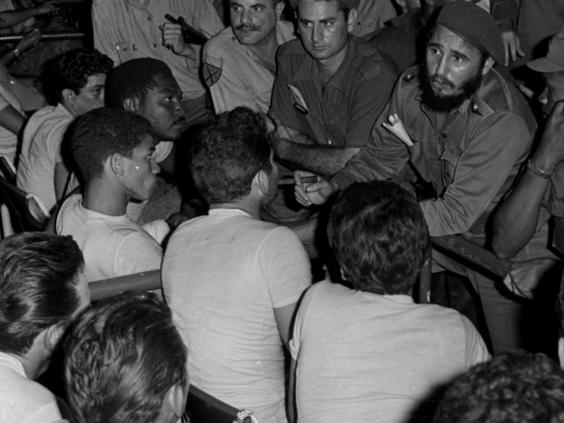 7 February 1962: Washington bans all Cuban imports.
October 1962: US blockade forces removal of Soviet nuclear missiles from Cuba. US President John F Kennedy agrees privately not to invade Cuba.
March 1968: Castro's government takes over almost all private businesses.
April 1980: Mariel boatlift: Cuba says anyone can leave; some 125,000 Cubans flee.
December 1991: Collapse of Soviet Union devastates Cuban economy.
August 1994: Castro declares he will not stop Cubans trying to leave; some 40,000 take to sea heading for United States.
18 March 2003: 75 Cuban dissidents sentenced to prison.
31 July 2006: Castro announces he has had operation, temporarily cedes power to brother Raul.
19 February 2008: Castro resigns as president.
July 2010: Castro re-emerges after years in seclusion, visiting a scientific institute, giving a TV interview, talking to academics and even taking in a dolphin show at the aquarium.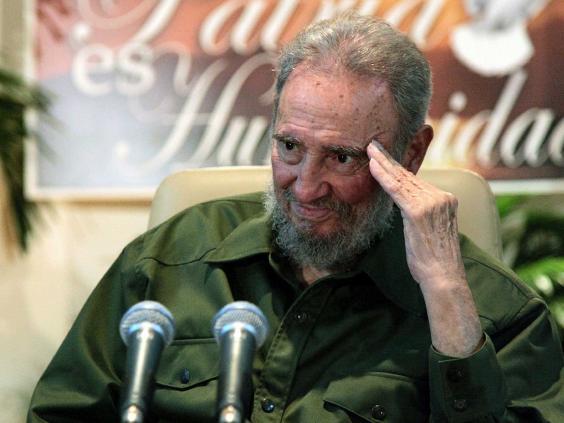 19 April 2011: Castro is replaced by his brother Raul as First Secretary of the Communist Party, the last official post he held. The elder Castro made a brief appearance at the Congress, looking frail as a young aide guided him to his seat.
19 April 2016: Castro delivers a valedictory speech at the Communist Party's seventh Congress, declaring: "Soon I'll be like all the others. The time will come for all of us, but the ideas of the Cuban Communists will remain."
The Castropedia: Fidel's Cuba in facts and figures
The Castropedia: Fidel's Cuba in facts and figures
1/10

Attempts made on Castro's life since he came to power in 1959: 638 (according to Fabian Escalante, former Cuban security chief)

Reuters/Prensa Latina

2/10

Castro is a baseball fan - with 16 teams making up the Cuban National Baseball League

Reuters/Kimberly White

3/10

Size of the original rebel army led by Castro and including Che Guevara that sailed to Cuba in 1956, eventually toppling President Batista on 1 January 1959: 82

STF/AFP/Getty Images

4/10

Acts of "civil disobedience" logged in Cuba in 2005, according to a report by the exiled Cuban Democratic Directorate: 3,322

Miguel Vinas/AFP/Getty Images

5/10

Age at which Castro began smoking cigars: 15 Age at which Castro gave up smoking cigars: 59

Jorge Rey/Getty Images

6/10

Jorge Rey/Getty Images

7/10

Reuters/Andrew Winning

8/10

Total number of Cubans believed to have emigrated while Castro was in power: about 1.4 million (81 per cent of whom have settled in North America)

Rodrigo Arangua/AFP/Getty Images

9/10

Duration of a speech Castro made at the UN in 1960: 4 hours 29 minutes (listed by the Guinness Book of Records as the longest speech made in the United Nations)

Tom Mihalek/Getty Images

10/10

Films: Castro is listed as an "uncredited extra" in the 1946 musical Holiday in Mexico and as a "poolside spectator" in the romantic comedy Easy to Wed (also 1946)

Hrvoje Polan/AFP/Getty Images
25 November 2016: Fidel Castro dies. The announcement of his passing was made by his brother Raul who ended the announcement by shouting the revolutionary slogan: "Towards victory, always!" 
Agencies contributed to this report