Fox News has reportedly admitted that its host Bill O'Reilly did not witness any bombings in the Troubles despite his previous claim that he had seen "Irish terrorists kill and maim their fellow citizens".
The controversial pundit's stories from his days at CBS and on local television have come under scrutiny in recent weeks, with critics accusing him of exaggerating parts of his time in "conflict zones".
Renewed focus on his anecdotes comes after the Brian Williams scandal, where the previously respected NBC news anchor was suspended for falsely claiming he was almost shot down in a helicopter during the Iraq War.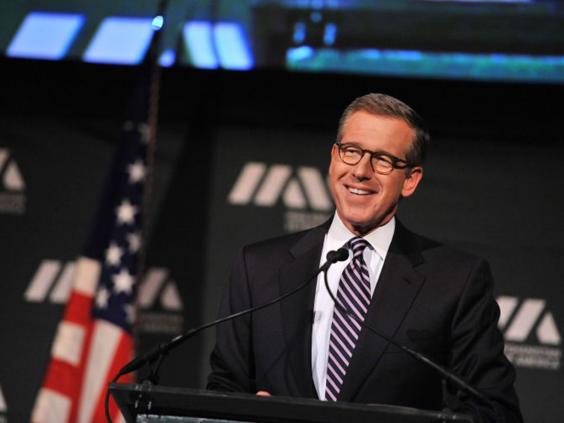 Mr O'Reilly has previously described covering "four wars" –El Salvador's civil war in the 1980s, the Falklands War, Northern Ireland and an unspecified conflict in Israel.
Fox News 'finest moments'
Fox News 'finest moments'
1/13 Penis pictures are news

Pulling photos straight from Twitter moments before going on-air was a nightmare waiting to happen for any network, as Fox-affiliated KDVR found in spectacular fashion when a penis was spliced into coverage of the Seattle helicopter crash

Twitter

2/13 Homosexual impulses lead to serial killings

A licensed psychotherapist booked to appear on Fox's Justice With Judge Jeanie programme suggested Santa Barbara shooter Elliot Rodger could have been acting upon "homosexual impulses" when he targeted his victims

3/13 Single ladies rely on government like a husband

Fox News host Jesse Watters coined the phrase 'Beyonce Voters', who 'depend on government because they're not depending on their husbands'. Watters was critical of this section of the electorate for 'needing contraception, health care, and they love to talk about equal pay'

Getty Images

4/13 It's OK to use racial slurs about China

Fox News presenter Bob Beckel claimed "Chinamen" had been taught "how to do computers" by Americans in a rant about China's "threat" to the national security of the US

Fox/YouTube

5/13 Michelle Obama needs to drop a few pounds

Fox's psychiatry contributor, Dr Keith Ablow, claimed that Michelle Obama isn't in a position to campaign for healthier eating because "she needs to drop a few" herself

6/13 Russell Brand is left-wing commie scum

Fox presenter Greg Gutfeld called Brand "left-wing commie scum" after he condemned the news station for hiring a token black person to come on to lament the riots

Getty

7/13 Women in the armed forces are 'boobs on the ground'

Presenter Kimberly Guilfoyle asked if the UAE's first female fighter pilot's role during Isis air strikes could be considered "boobs on the ground" in Syria

8/13 Sexism awareness videos should themselves be treated with sexism

Bob Beckel again. The Fox host addressed the viral video actress Shoshana B Roberts created highlighting catcalling in New York by saying: "She got 100 catcalls, let me add 101. Damn, baby, you're a piece of woman"

9/13 Young women shouldn't worry themselves with politics

Fox's Guilfoyle said young women shouldn't be able to vote or sit on juries because they don't have the same concerns as their elders. "I just think, excuse them so they can go back on Tinder and Match.com," he said

10/13 Ignore CIA torture because 'the US is awesome'

Fox's "National Security Analyst" KT McFarland condemned the release of a damning report into the CIA's use of torture as a political manoeuvre designed to show Americans "how we're not awesome"

Fox News/YouTube

11/13 The Sydney terror siege justifies CIA use of torture

Elizabeth Hasselbeck used the hostage situation in Sydney to defend the CIA after it was widely condemned for enhanced interrogation techniques revealed in the so-called 'torture report'

12/13 Videos should be edited to say what you want

Fox apologised after editing a video of protesters to make it sound as if they were chanting "kill a cop" during a demonstration over a grand jury decision not to charge the police officer who put Eric Garner in an illegal chokehold

YouTube

13/13 The AirAsia plane crashed because of the metric system

Presenter Anna Kooiman linked the use of different measurement systems to the safety of flights abroad
In his 2013 book, Keep It Pithy, he wrote: "I've seen soldiers gun down unarmed civilians in Latin America, Irish terrorists kill and maim their fellow citizens in Belfast with bombs."
The Washington Post has scrutinised those claims, reporting that Mr O'Reilly travelled to Northern Ireland in 1984 to research a book that was never finished.
When the paper asked Fox News about Mr O'Reilly's description of the period in his book, a spokesperson reportedly said the presenter was not an eyewitness to any bombings or injuries in Northern Ireland and had only been shown photos by Protestant police officers.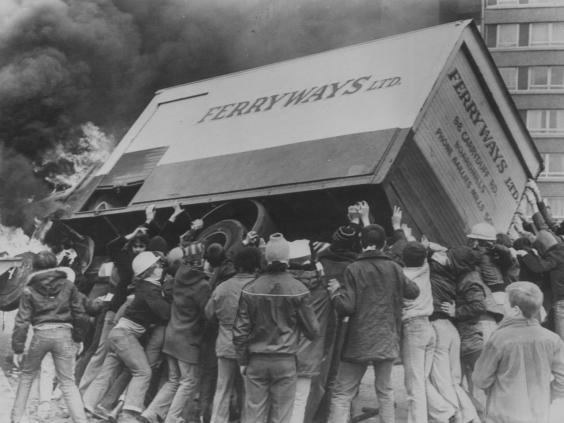 Last week, Mr O'Reilly himself gave a similar clarification regarding the El Salvador conflict, after saying on his show in 2012: "I saw nuns get shot in the back of the head."
In a statement, he said he was only describing photos he was shown of the murdered American nuns, not the crimes themselves, having travelled to the country months after the atrocity.
"While in El Salvador, reporters were shown horrendous images of violence that were never broadcast, including depictions of nuns who were murdered," he added.
"No one could possibly take that segment as reporting on El Salvador."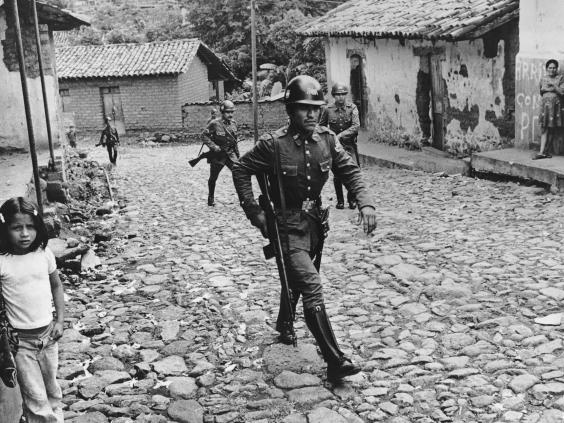 The controversy around Mr O'Reilly's war reporting started when magazine Mother Jones carried out an investigation into his Falklands War stories last month, which he dismissed as "total bulls***".
The controversial pundit was a reporter for American network CBS during the 1982 conflict and was flown out to cover it from Buenos Aires.
Mr O'Reilly had described being in "active war zones" and having "survived a combat situation in Argentina" when he had reported from the Argentinian capital 1,200 miles away.
Bill calls in to MediaBuzz with Howard Kurtz to address the left's latest smear campaign against him-- http://t.co/PmPBSzIG4D

— Bill O'Reilly (@oreillyfactor) February 22, 2015
He has since emphasised that he never said he was specifically on the Falklands Islands, adding: "Everything I've reported about my journalistic career is true."
Fox News has stood by Mr O'Reilly throughout the controversy, which appears to have bolstered his television ratings.
A spokesperson told the Guardian successive accusations were "nothing more than an orchestrated campaign by far-left advocates…responding to the unproven accusation du jour has become an exercise in futility".
A spokesperson added: "Fox News maintains its staunch support of O'Reilly, who is no stranger to calculated onslaughts."
The Independent has attempted to contact the broadcaster for a comment.
Reuse content