There is one golden rule when it comes to getting a tattoo: steer clear of inking the face/name/initials of a girlfriend or boyfriend, or risk some seriously awkward repercussions.
Angelina Jolie is a prime example and her Billy Bob Thornton tribute tattoo has now been carefully covered up. Unfortunately, it seems younger individuals aren't learning from their predecessors' mistakes. One of whom, is Justin Bieber.
In a video to accompany his recent GQ cover shoot, the 21-year-old provided a run-down of his tattoos and what they meant.
For many of them, he provided philosophical reasonings behind each ("This is an owl, it signifies wisdom"). That was until he moved towards his lower arm where a woman's face can be seen.
"Uh, this is my ex-girlfriend. So I kinda tried to cover her face up with some shading but people still know," which of course wildly suggests (as does the dark hair) it was homage to Selena Gomez.
However on closer inspection it seems all the "covering up" has really done is given the "Come and Get It" singer more blusher.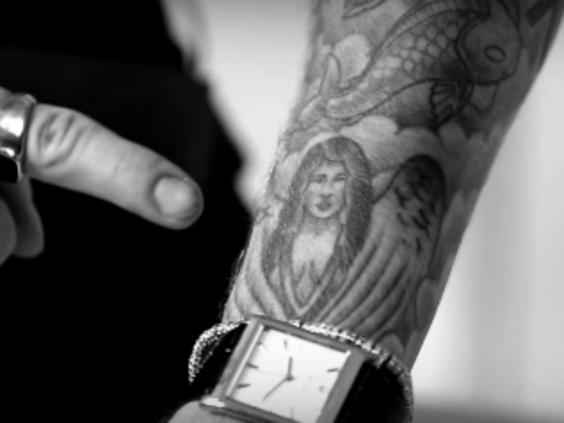 Take note kids, never get a tattoo of your partner.
Reuse content