Kim Kardashian and Kanye West might have been hoping to celebrate their marriage away from the prying eyes of the public and the paparazzi – if only so they can sell the rights to their wedding to E! Entertainment.
But it seems their plan to keep the details under wraps has been well and truly foiled by the mayor of the city they have set their date in.
Elisa Di Lupo, a spokesperson at the mayor's office in Florence, confirmed to the BBC that they will get married at the 16th Century Belvedere Fort in Italy on 24 May (Saturday).
She told them that Kardashian and West had rented a villa for 300,000 euros (£244,000) and that the proceeds of the rental would go towards funding the restoration of many of Florence's artistic treasures.
She also said, for those who care about such things as West and Kardashian's denominations, that a Protestant minister would preside over the ceremony.
Kanye West's greatest self comparisons
Kanye West's greatest self comparisons
1/12 God: "I am God's vessel. But my greatest pain in life is that I will never be able to see myself perform live."

Getty

Getty

2/12 Steve Jobs: "I think what Kanye West is going to mean is something similar to what Steve Jobs means. I am undoubtedly, you know, Steve of Internet, downtown, fashion, culture. Period. By a long jump."

Getty

David Paul Morris/Getty Images

3/12 Walt Disney: "I'm more of a Walt Disney or something. Rap is just a chamber of my thoughts. [They're] something that I really wanted to express as a modern day poet."

Getty

Getty

4/12 Braveheart: "I feel like a little bit, like, I'm the Braveheart of creativity."

Getty

5/12 Willy Wonka: "I want to be as unrealistic as possible. The worst thing about me comparing myself to Steve Jobs in that it's too realistic of an idea. What I need to stay is I'm more like Willy Wonka."

Getty

Getty

6/12 Picasso: "No matter how they try to control you, or the motherfucker next to you tries to peer pressure you, you can do what you motherf**king want. I am Picasso."

Getty

Getty

7/12 Hermés: "Visiting my mind is like visiting the Hermès factory. S**t is real."

Getty

Getty

8/12 Michelangelo: "When I think of competition it's like I try to create against the past. I think about Michelangelo and Picasso, you know..."

Getty

Getty

9/12 The Pyramids: "... the pyramids."

Getty

Getty

10/12 Thomas Edison: "I am Thomas Edison."

Getty

Getty

11/12 Soldiers: "You're literally going out to do your job every day knowing that something could happen to you."

Getty

Getty

12/12 The Police: "This is like being a police officer or something."

Getty

Getty Images
West eluded to the venue in an interview with Florence newspaper La Nazione, published on Friday 16 May. In it, admitted to being "very excited" about his wedding, and even went as far as to reveal that their daughter, North West, was conceived "among the Renaissance masterpieces".
"It was our first honeymoon," he continued to overshare. "It's one of the most beautiful cities of the world, for me the most beautiful in Europe."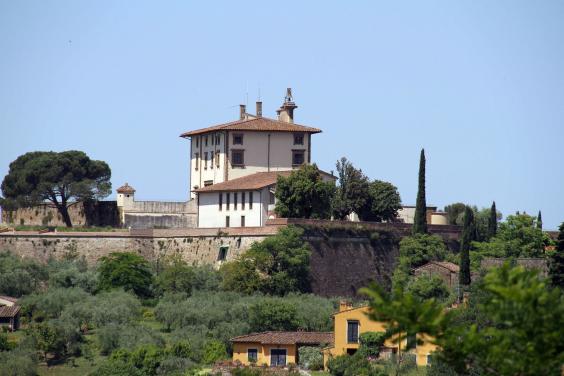 West and Kardashian are yet to confirm the news themselves and, up until now, overexcited teenagers had been eagerly anticipating a flamboyant ceremony in a Parisian castle.
It will be the first marriage for the rapper, who was previously engaged to designer Alexis Phifer. And the third for Kim Kardashian.
She was married to music producer Damon Thomas from 2000 to 2003, which was an aeon of time compared to the 72-day marriage she endured with NBA star Kris Humphries in 2011.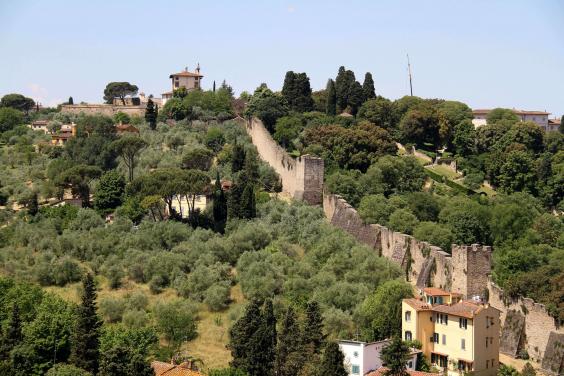 Their entire relationship – including their wedding – was played out for the reality TV cameras for her E! show, Keeping Up With The Kardashians.
They endured a bitter court battle over their divorce settlements that took more than double the length of time they were married to conclude. It was finalised in April 2012 – just months before the birth of West and Kardashian's daughter North.
Reuse content