The former butler to Liliane Bettencourt, France's wealthiest woman, has defended secretly making recordings of her meetings as he and five journalists went on trial for allegedly breaching her right to privacy.
Pascal Bonnefoy, 52, said he was helping the octagenarian l'Oréal heiress, eight of whose friends and advisers were found guilty in May of exploiting her senility to siphon away hundreds of millions of euros. 
He told the court that after Mrs Bettencourt's husband André died "there was no longer anyone to warn her, to watch out for her". He said he was frightened of François-Marie Banier, a celebrity photographer and close friend of Mrs Bettencourt, who he said "took pleasure in destroying" the family. The Bettencourts, he added, "got on very well" when he started working for them in 1989.
Banier, 68, was sentenced to two-and-a-half years in prison in May after receiving €414m (£294m) of gifts from the ailing heiress between 2006 and 2010. Mr Bonnefoy's recordings helped secure a number of convictions. The five journalists also on trial, who worked at the time for the magazine Le Point and the website Mediapart, said they published them in the public interest.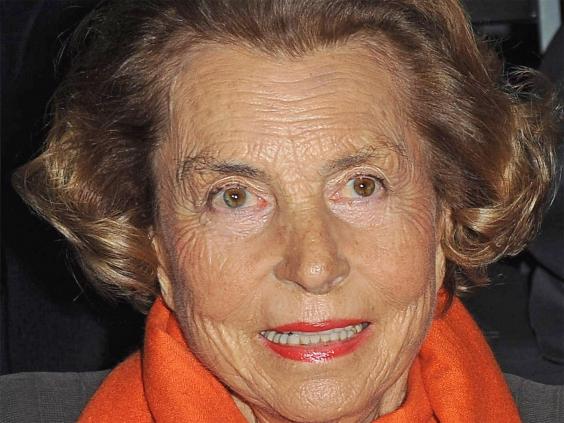 The recordings also revealed that Mrs Bettencourt, who is suffering from a variant of Alzheimer's disease, gave funding to Nicolas Sarkozy's 2007 presidential campaign.
The trial continues.
Reuse content