In the latest celebrity split to crush fans the world over, talent show stars Kermit and Ms Piggy have called it quits.
The couple confirmed their relationship is over at the ABC panel for TV critics on Tuesday.
The announcement was followed by official an official cementing the worst for fans, which was released on their respective Twitter accounts.
"People change. So do frogs and pigs. ... We were together for a long, long time and it's personal," Kermit said.
Here is the official statement from @RealMissPiggy and myself regarding our relationship: pic.twitter.com/uHCSsokqWR

— Kermit the Frog (@KermitTheFrog) August 4, 2015
The superstar frog also revealed that he has started a new relationship with another pig named Denise, who works in ABC's marketing department.
But as is the way with many Hollywood breakups, the news broke during a panel where the couple were launching a new mockumentary-style The Muppets Show with co-executive producers Bill Prady and Bob Kushell.

Read more:
Gwyneth Paltrow denies using phrase 'conscious uncoupling'
Gwen Stefani and Gavin Rossdale divorce: One of music industry's most enduring couples announce split after 12 years of marriage
The programme will take viewers backstage as Kermit and co. produce his now ex-girlfriend's late-night talk show "Up Late With Miss Piggy."
The couple, however, had said they will remain professional when they film the show.
Some eight years in the works, the show will premiere on 22 September on ABC.
Miss Piggy and Kermit have parted ways amid reports that ex-One Direction singer Zayn Malik has ended his engagement with Little Mix singer Perrie Edwards. The reports followed confirmation that former No Doubt singer Gwen Stefani is ending her 12-year marriage with musician Gavin Rossdale.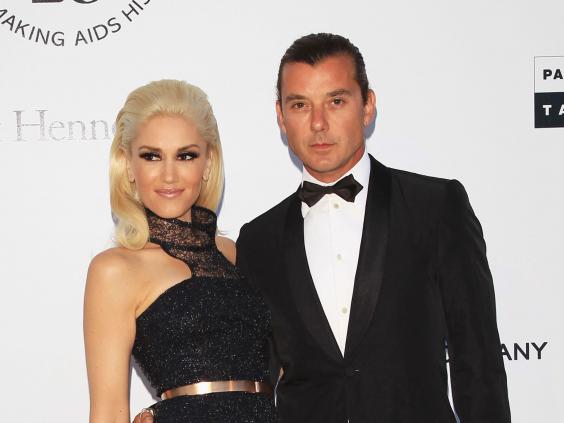 Meanwhile, Gwyneth Paltrow and Chris Martin are still dealing the fallout from the oddly-worded announcement of their split. The actress stated this week that she did not write that she "consciously uncoupled" when announcing the end of their marriage, but used a similar version of the phrase.
10 best break-up films
10 best break-up films
1/10 Celeste and Jesse Forever

This is an example of how the standard 'rom com' formula can be successfully shaken up in order to create a refreshing story which still retains the most-loved characteristics of a chick flick. By introducing a touch more reality than most 'fairy-tale' romances and including a likeable cast, this film manages to be relatable while at the same time providing much-needed escapism.

2/10 Two Night Stand

Pride and Prejudice this is not, but the premise of a girl turning to internet dating in order to 'let off some steam' is definitely an accurate reflection of our times. The fact that she is then stuck at her dates' place and a romance ensues, while slightly less accurate, is sure to take your mind off your ex, or at least get you laughing in the meantime.

3/10 The First Time

The perfect teen choice, Jon Kasdan's comedy is full of innocence, charm and good humour. The dialogue between the characters is easy and realistic, and the plot not too much of a distortion of reality. While this one is perhaps more likely to remind you of your ex than act as a distraction, the quality of the script and acting will leave you feeling good nonetheless. The chemistry between the protagonists was so good in fact that it translated into a real life relationship between Dylan O'Brien and Britt Robertson.

4/10 The Fault in Our Stars

What do you need when you feel like crying? A good tearjerker. Sometimes having a cathartic tug on the emotions when you're already feeling down can leave you feeling reinvigorated. This film, based on John Green's book of the same name, will warm your broken heart and provide you with 125 minutes of pure distraction. The actors have to be commended again for bringing the characters to life, delivering a healthy dose of pathos at every turn and making the struggle real.

5/10 Divergent

Perhaps an unusual 'post break-up' choice, but I can't think of film more capable of distracting you from your woes than Neil Burger's sci-fi epic based on Veronica Roth's novel of the same name. Set in a post-apocalyptic, dystopian Chicago, this should not be pigeonholed in any one genre and you should leave your assumptions at the door. Star of the moment, Shailene Woodley, portrays the protagonists' struggle perfectly and will take you along with her for the ride.

20th Century Fox/Jaap Buitendijk/AP

6/10 Stuck in Love

Josh Boone's indy rom com drama is criminally underrated. This 3-pronged flick follows the segregated lives of a successful novelist and his two children, tenuously bringing them together though their strained relationships. It offers something for everyone chronicling an endearing new romance played out by Nat Wolff, the slightly more cynical experiences of the older sister and the father's struggles with being a single parent learning to live again.

7/10 The Spectacular Now

This might be a slightly Shailene Woodley heavy list but what can I say, the girl picks good rom coms! This film's originality doesn't lie with the storyline – which follows a fairly familiar 'charismatic party boy meets shy good girl' formula - but with the approach. Having won Sundance's special jury prize for acting, it is easy to see why. The truth behind the characters, conveyed so well by Miles Teller and Woodley, of how it feels to be young saves this film from being another yawn-inducing rendition of the tired concept of love.

8/10 Love and Other Drugs

This flick, based on Jamie Reidy's non-fiction book Hard Sell: The Evolution of a Viagra Salesman, is slightly more complex than a run-of-the-mill comedy. Dealing with issues more akin to a drama, the plot has depth and the characters realism. If you want to lose touch with reality for a couple of hours - and put your own problems in context - you could do a lot worse than turning to this film.

9/10 Friends With Benefits

The best feature of Friends with Benefits is its self-awareness. It's a rom com, just like all the rest, and it knows it. The typical romantic fare is relayed in a jovial way, poking fun at themselves as they go. That is almost the premise of the whole film, after all: subverting the idea of romance.

10/10 Crazy, Stupid, Love

Written by Dan Fogelman, more readily associated with Disney films, and directed by Bad Santa's Glenn Ficarra and John Requa, the crew behind Crazy, Stupid, Love. would not immediately inspire much excitement, let alone be expected to produce one of the best rom coms this side of the decade. However, that is exactly what they achieved. A recurring theme with this list, here is another a-typical example of the genre, and thankfully so.

AP
Reuse content