Jay Z and Beyoncé are back in the spotlight after 'that' Met Ball lift incident but this time, their daughter Blue Ivy is the subject of public concern. Their daughter Blue Ivy's hair, to be exact.
Fans are worried that the two-year-old's locks are looking too matted after a photo emerged of her returning from a recent family holiday.
Jasmine Toliver from New York was so perturbed by the condition of Blue Ivy's tangled mop that she set up a Change.org petition requesting that Jay Z and Beyoncé comb their daughter's hair. 
"As a woman who understands the importance of hair care it's disturbing to watch a child suffering from the lack of hair moisture," she wrote. "The parents of Blue Ivy, Sean Carter aka Jay Z and Beyoncé have failed at numerous attempts of doing Blue Ivy's hair.
"This matter has escalated to the child developing matted dreads and lint balls. Please let's get the word out to properly care for Blue Ivy's hair."
To date, almost 3,500 people have signed the petition. "I hate it when a mother looks like a million dollars with their hair all done and the child looks like they haven't seen a comb since they were born," wrote one Canadian supporter.
But not everyone thinks the petition is a good idea. "Maybe we need to petition for a life for Jasmine Toliver," wrote a woman from Tennessee, while another comment read: "This is the dumbest thing I have seen in my life."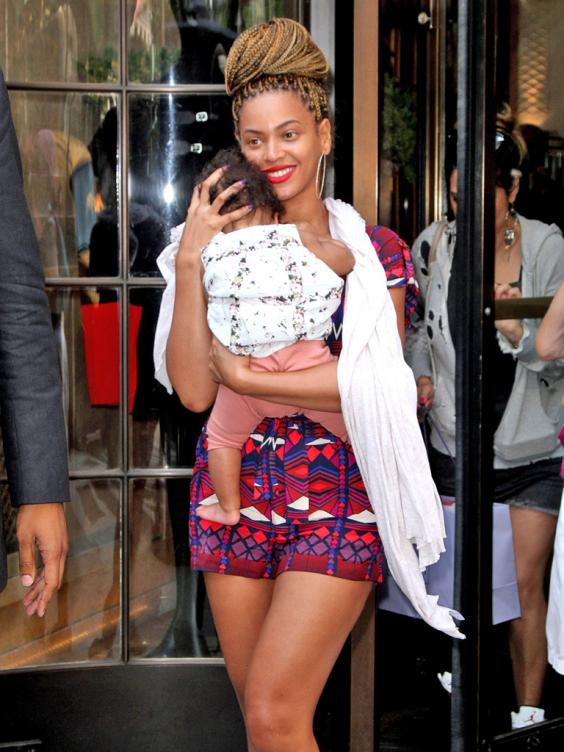 A rival Change.org petition has been started urging people to "accept all kinds of hair". "Say yes to being natural!" it reads. "The media outburst about Blue Ivy's natural hair is disturbing and cruel. Natural hair should be applauded and appreciated rather than ridiculed."
In response to the criticism, Toliver has downplayed her activism as a clever joke that "took off". "My hair looks like Blue Ivy's right now except its moisturized and detangled," she wrote on her Facebook page.
"I can care less about Beyoncé or Jay Z but I do care for the kid's hair. I love being black! I'm proud my bloodline runs from Africa. I'm proud of my own tightly-coiled kinks. I'm proud of my big lips and brown skin. People just need to breathe and chill out." 
Reuse content