Pete Doherty failed to turn up to The Libertines' Camden gig last week after suffering a "serious anxiety attack".
The frontman, who recently announced that he was clean following a long, well-documented battle with drugs, went missing before the show, forcing his band to pull out last-minute after keeping fans waiting for more than two hours.
Management described the reason for cancellation as a "medical situation" but a statement has now appeared on Doherty's Albion Rooms website, explaining more about what happened.
"Peter suffered a serious anxiety attack during the hours leading up to the scheduled performance at the Electric Ballroom last Thursday," the post read.
"The ideal coping mechanism in this situation is to lock yourself away from the source of the anxiety and in this case he headed to a hotel near Coventry in the early hours of Friday morning, in order that he be close to friends in his support network."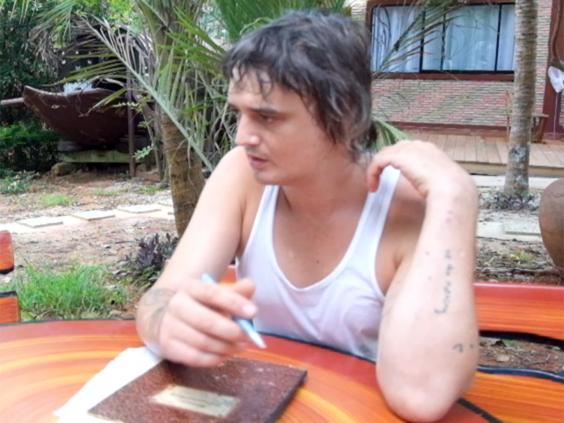 Doherty's counsellor Dylan Kerr provided further details on the nature of the mental health condition, which affects thousands of people in the UK alone.
"Anxiety is notoriously subtle and greatly prejudiced against and sometimes there are no obvious outward signs at all," he said. "It is purely a psychological experience and the person must do whatever is necessary to arrest those feelings.
"It is a good thing that Peter is trying to live a normal life, as these are the reactions to stress that you're taught to use in rehab – rather than shutting yourself away, avoid the stress and resume some normality."
Best Band Reunions
Best Band Reunions
1/11 The Libertines, 2014

Pete Doherty with Carl Barat at The Libertines' reunion gig in Hyde Park

Getty Images

2/11 Fleetwood Mac, 2013

The Sixties rock band reunited for a world tour in 2013 following rumours that had been circulating since 2008. Christine McVie joined the band on stage for their London shows, and announced in January 2014 that she would rejoin the band for good

Polaris

3/11 Blur, 2008

The Britpop band announced their reunion in 2008 with a concert in London's Hyde Park. They later went on to headline Glastonbury that summer. Damon Albarn recently released solo material, but said the band will continue together

4/11 Outkast, 2014

The hip hop duo announced they would be headlining Coachella 2014 as part of their comeback to celebrate their 20th anniversary

Getty Images

5/11 S Club 7, 2014

S Club 7 reunited for a Children in Need performance before announcing a 2015 arena tour

BBC

6/11 Black Sabbath, 2012

Black Sabbath reunited in 2012 at the O2 Academy in Birmingham, marking the band's first concert together since 2005. Drummer Bill Ward said he would not join the reunion until he was given a 'signable contract'

7/11 My Bloody Valentine, 2008

Irish alternative rock band My Bloody Valentine reunited for a world tour in 2008, over ten years since their split following a successful 20 year career

8/11 Rage Against the Machine, 2007

Rap metal band RATM reunited to headline Coachella in 2007. The reunion was described by guitarist Morello as a vehicle to voice the band's opposition to the 'right wing purgatory' of George W Bush's presidency

Getty Images

9/11 Led Zeppelin, 2007

Led Zeppelin reunited to headline a benefit concert in London's 02 in 2007, marking the band's first full concert since the death of drummer John Bonham in 1980

Rex Features

10/11 Pixies, 2004

The alternative rock band reunited ten years after their split to sell-out tours at London's Brixton Academy. The dates became the fastest-selling in the venue's history

Getty Images

11/11 Blink 182, 2009

Four years after announcing their 'indefinite hiatus', the band returned with force. 'To put it simply, we're back. We mean, really back. Picking up where we left off and then some. In the studio writing and recording a new album,' they said on their website.

Getty Images
A link to mental health organisation MIND followed Kerr's words, and it was emphasised that management, not Doherty, cancelled the subsequent Manchester gig to allow him to recover.
"Management felt it important to ensure Peter's welfare is a priority in line with any other ongoing treatment," the statement continued. "Obviously the time away from the spotlight enabled the band to meet their existing commitment in Berlin and the Albion sails on course."
The Libertines are "keen to make it up to anyone who felt disappointed" and news on rescheduled London and Manchester dates will be announced soon.
Reuse content