Rick Ross has been arrested on outstanding aggravated assault warrants in Georgia.
Update — 1:34pm ET:
Ross has been denied bail and is currently being held at the Fayette County jail, Billboard reported. The rapper's charges stem from the alleged kidnapping, interrogation and pistol-whipping a groundskeeper working at his 235-acre estate on 7 June.
The 39-year-old Miami rapper, whose real name is William Roberts, was having construction work done on his $5.8 million "mega-mansion" in Fayette County when he allegedly fought a worker and began pistol-whipping him, WSB-TV reported.
The founder of Maybach Music Group purchased the property last year which was once owned by boxing legend Evander Holyfield.
Nadrian Lateef James, 42, Ross' bodyguard, was also arrested by the US Marshals Service's Southeast Regional Fugitive Task Force and both men were charged with kidnapping, aggravated assault and aggravated battery.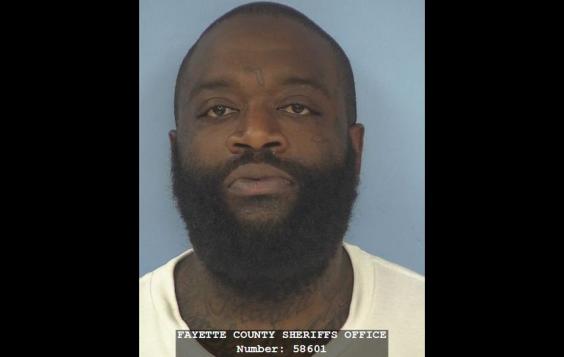 The pair are to be held at the Fayette County Jail awaiting arraignment and a bond hearing.
Earlier in June, Ross was also arrested on a misdemeanor marijuana charge after being pulled over for his tinted windows.
Reuse content