R Kelly has publicly responded to his 14-year-old  transgender son Jay Kelly, who announced he began to identify himself as a boy earlier this month, having previously been known as his daughter Jaya.
R'n'B singer addressed the news he made during an interview with a Chicago radio station this week.
Questioned about "his daughter becoming his son", Kelly told the WCGI host: "You don't really wanna open it up by saying that my daughter is becoming my son."
"Don't even give the blogs that kind of credit," he continued. "You know what I'm saying? Real talk.
"Always believe what you see, with your own eyes. That's the best way to go about this business."
Kelly then continued, saying: "You save money so your kids can go to college - no matter what they are or who they are. They're your kids, you gotta support them."
His statements implied that Jay's coming out had been a rumour – despite the fact he'd come out personally in a blog post via his Ask.FM account.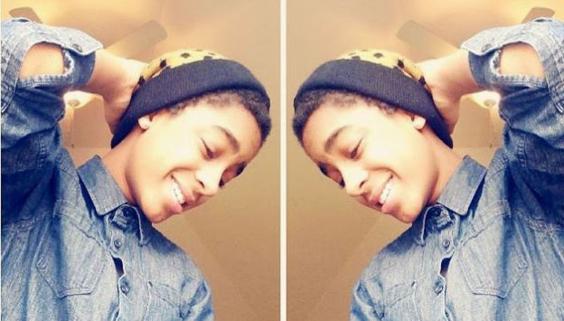 Speaking about his mother Andrea Kelly's response to his news, he said: "[My mom] was like, 'Baby, you know I love you if you were bi, gay, [lesbian], you name it and I would still love you so much,'" he said.
"She was very proud of me. I was like, 'Thank you, Mum, for accepting the fact that I'm a transgender.'
"And same with my sister. She told me that she was proud of me and respects me by calling me handsome and calling me her little brother now, and I love her for that."
Katie Glover, Editor of transgender magazine Frock, told The Independent: "It sounds like R. Kelly is in denial and that's so unfair on Jay.  It took a lot of guts to come out publicly like that. 
"Jay will need all the support he can get, especially from his family.  R. Kelly needs to understand that transgenderism is not like having a cold.  It's not something that can be 'cured' or which will just go away of its own accord.  Jaya is going to be Jay forever, so get used to it."
The musician hit the headlines last week after leaked footage of Lady Gaga's scrapped video "Do What U Want" emerged online with a scene in it that appeared to condone rape.
In the Terry Richardson-directed short, Kelly, who plays Gaga's predatory doctor, tells the singer: "I'm putting you under, and when you wake up, you're going to be pregnant."
R Kelly is then seen reaching under Gaga's hospital sheets as she moans. He is heard saying "sounds like that medicine's starting to kick in", before she passes out on the operating table.
In another clip from the video, which has been branded an "ad for rape", Gaga asks Kelly if she'll ever be able to walk again – a reference to her real-life hip injury – to which he says: "Yes, if you let me do whatever I want with your body", the New York Post's Page Six reports.
A spokesperson for R Kelly is yet to respond for request for comment.
Reuse content