A Florida student accused of killing a random couple and eating part of the man's face, had not no detectable hallucinogenic drugs in his system.
According to an FBI toxicology report released on Wednesday, Austin Harrouff had a small trace amount of marijuana in his system.
It was present when he allegedly beat and stabbed John Stevens, 59, and his 53-year-old wife, Michelle Mishcon, outside their Florida home in August.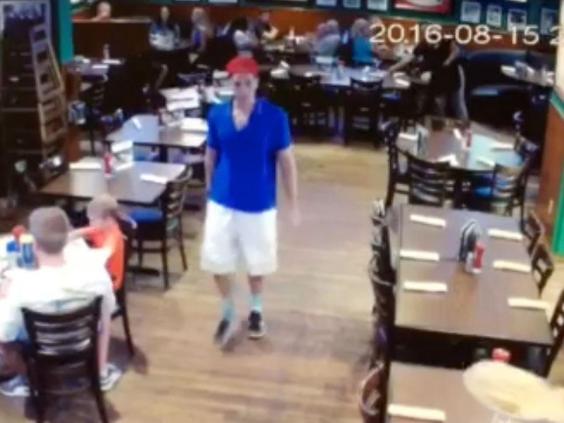 The Associated Press said Martin County Sheriff William Snyder had previously speculated that Mr Harrouff may have been on flakka, or bath salts. However, those drugs were not detected in his system.
Mr Harrouff, 19, was hospitalised for two months after the killings for a burned esophagus, possibly from ingesting chemicals found in the couple's garage.
Nellie King, Ms Harrouff's attorney, said on Wednesday that her client was mentally ill.
"The judicial process will bear all of this out in due time," the lawyer said in a statement. 
Mr Harrouff has pleaded not guilty to first-degree murder and other charges. He could face the death penalty if convicted.
Police said when they arrived at the couple's home, they found the then-muscular former high school football player and wrestler in his underwear, making animal noises and biting Ms Stevens' face as he pinned the man's body to the driveway.
According to court documents, one police officer ordered Mr Harrouff off Mr Stevens at gunpoint while another used an electric stun gun on him but he would not let go. Mr Snyder has said the deputies didn't shoot Harrouff because they feared hitting Ms Stevens.
Mr Harrouff, who had no previous criminals record, reportedly told officers: "Help me, I ate something bad."
Reuse content