The Ukip MEP Steven Woolfe has regained consciousness and is recovering in hospital after collapsing at the European parliament. 
Mr Woolfe, who is widely tipped to be Ukip's next leader, collapsed after another Ukip colleague allegedly punched him in the face. A CT scan has shown there is no blood clot in the brain and he said he is "feeling brighter, happier and smiling as ever".
The man alleged to be involved in the altercation with Mr Woolfe is Ukip's defence spokesperson Mike Hookem MEP. The pair reportedly argued at a meeting of MEPs discussing the party's leadership crisis in Strasbourg. The row is said to have become increasingly heated and the two left the room. Mr Hookem did not immediately respond to a request for comment.
Who is Mike Hookem?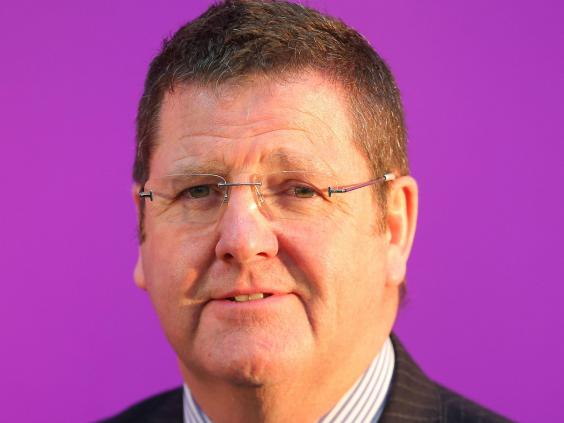 Background
Mr Hookem, 62, comes from a northern, working class background: he grew up in Hull in the fishing community in the east of the city where his father worked on the docks.  
He left school at 15 and had several jobs before enlisting in the Royal Air Force at 17.
Key Faces of UKIP
Key Faces of UKIP
1/11

Nigel Farage

Getty

2/11

United Kingdom Independence Party (UKIP) Migration spokesman Steven Woolfe addresses supporters and media personnel in central London

Getty

3/11

Robert Kilroy-Silk, former television presenter and newly elected member of the European Parliament for the UK Independence Party (UKIP), shows a placard against the European Constitution in front of the Houses of Parliament

Getty

4/11

Mark Reckless, Director of Policy Development addresses party members during the UK Independence Party annual conference at Doncaster Racecourse

Getty

5/11

Gerard Batten MEP poses with protesters outside parliament

Creative Commons

6/11

Diane James gives an address at the UKIP Autumn Conference in Bournemouth

Getty

7/11

Douglas Carswell MP speaks to party members and supporters during the UK Independence Party annual conference

Getty

8/11

Suzanne Evans, Deputy Party Chairman of UK Independence Party (UKIP) speaks during the launch of UKIP's election manifesto

Getty

9/11

Peter Whittle, the UK Independence Party Member of the London Assembly, is interviewed in central London

Getty

10/11

MEP Mike Hookem during a visit to Concept Metal Products & Co Ltd

Getty

11/11

Paul Nuttall, Deputy Leader of the UK Independence Party speaks at a Say NO, Believe in Britain debate at Carn Brea Leisure Centre in Pool near Redruthon

Getty
Armed forces
Mr Hookem joined the army at the age of 17 when he became a member of the Royal Air Force. After a four year stint with the force, he undertook a series of trade and management jobs before re-enlisting with the Royal Engineers as a Commando Engineer where he stayed for nine years.
Politics
Previously a life-long Labour voter, Mr Hookem claims to have joined Ukip in 2008 after becoming disillusioned with "Labour's betrayal of working people" following the recession.
He joined his local branch in Hull, rose up the ranks and was chairman of the regional committee. He contested the seat of Hull East but came fourth in the 2010 General Election. 
He became an MEP for Yorkshire and the Humber in 2014 and during his time as MEP has warned of the possibilities of a "European army". His soldier background led him to be appointed defence spokesperson for Ukip . 
After the Brexit victory and resignation of long-reigning leader Nigel Farage, Mr Hookem supported the MEP Bill Etheridge – the controversial politician you may remember for posing on Facebook with a golliwog or quoting Enoch Powell's Rivers of Blood speech – in his bid to run the party and became his running mate. 
Controversies
Last year, Mr Hookem claimed a "migrant" pulled a gun on him and threatened him at the port of Dunkirk in northern France. Police later said the suspected gunman was a British gangster.
Mr Hookem has taken several extreme measures to highlight an 'immigration problem' in Europe. In 2015, he scaled a fence in Calais to show "if a 61-year-old can a 25-year-old can". He also claimed to have personally stopped 25 migrants reaching British shores by flashing his headlights as a group apparently entered the Eurotunnel. 
In the aftermath of the terror attacks in Brussels in March of this year, Mr Hookem said they were evidence that "Schengen free movement and lax border controls are a threat to our security" and used the attacks as an argument for the UK to leave the European Union. 
Reuse content