An Islamist terrorist tied his boss's severed head to a fence before making a failed ram raid on a chemical factory near Lyon.
Investigators believe the attack was intended to take scores of lives.
Images caught on security cameras of the attacker placing the head on the factory fence before the attack have shocked France. The head was wrapped in an Isis banner carrying a message in Arabic.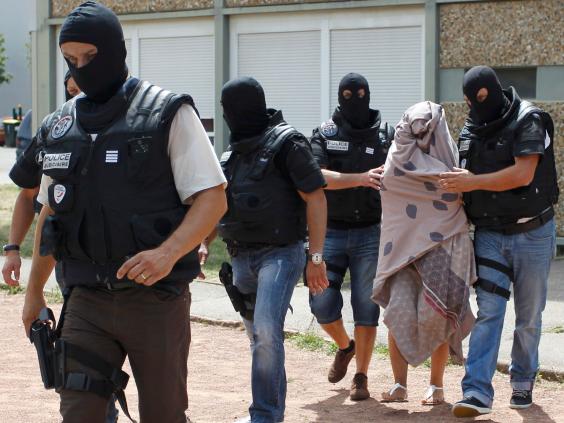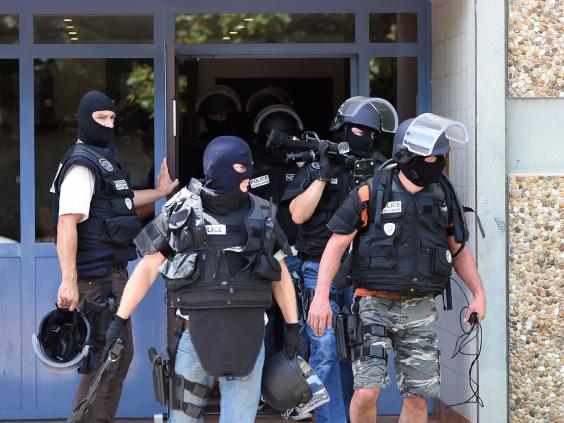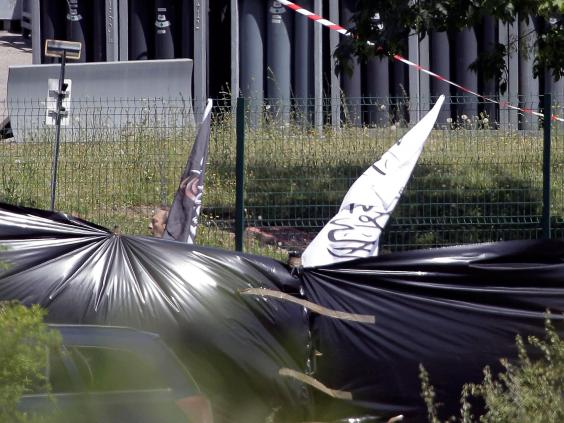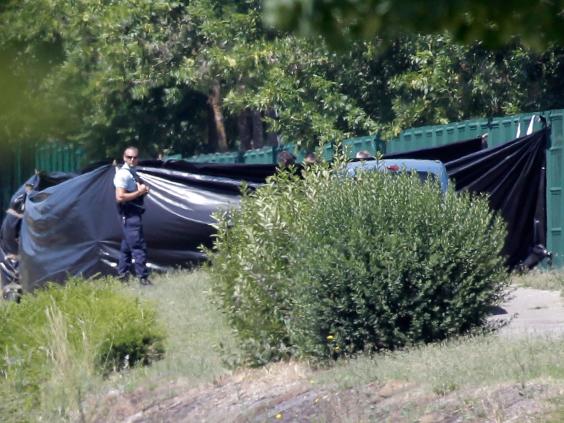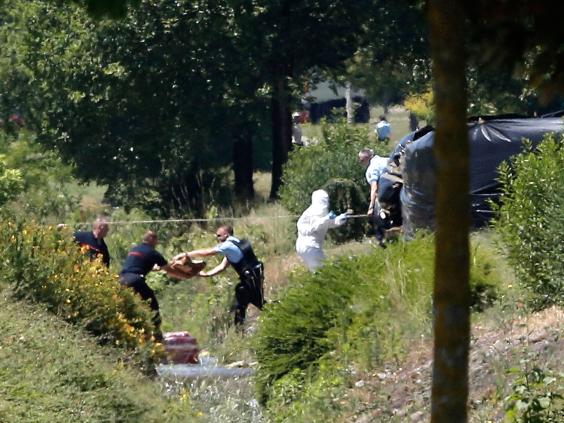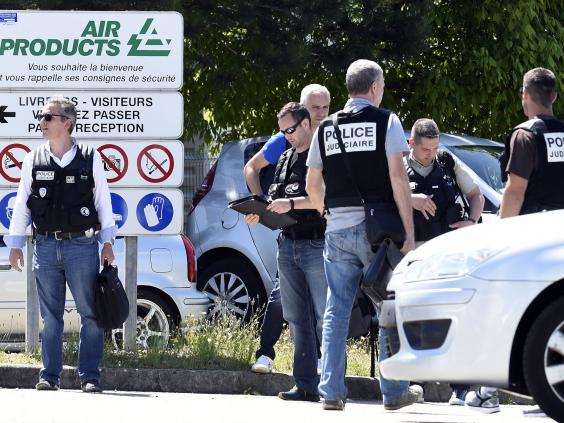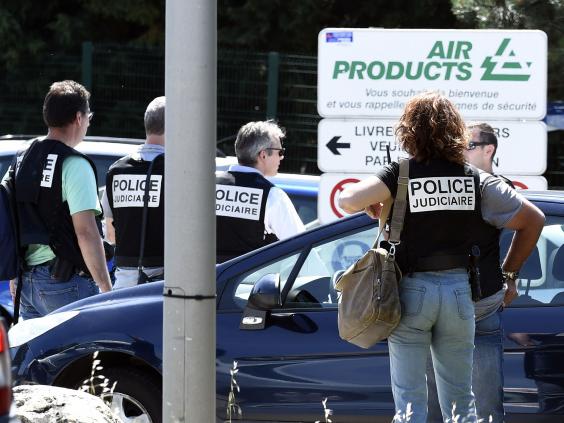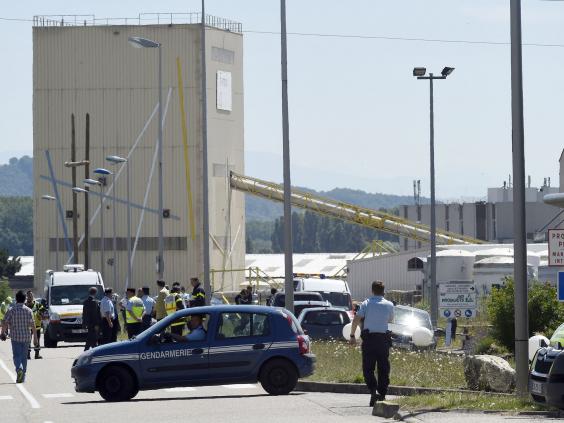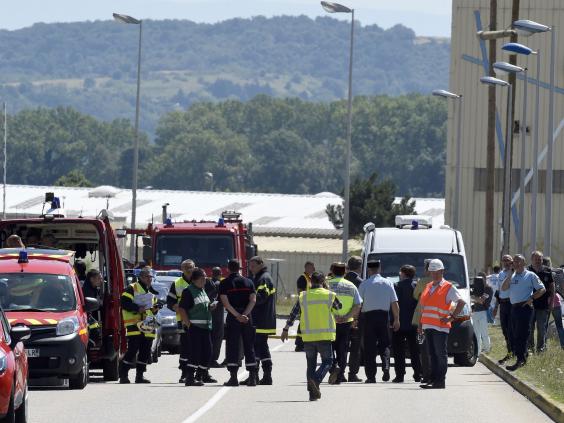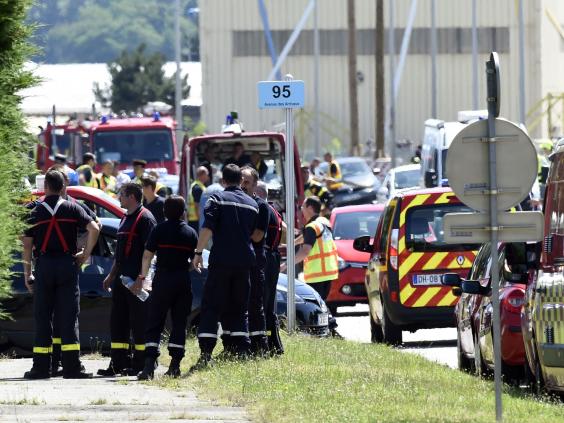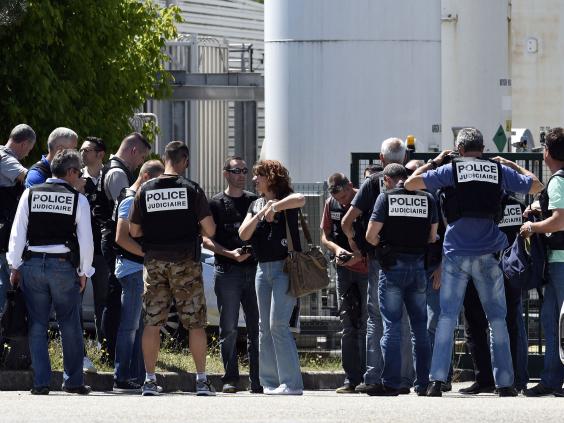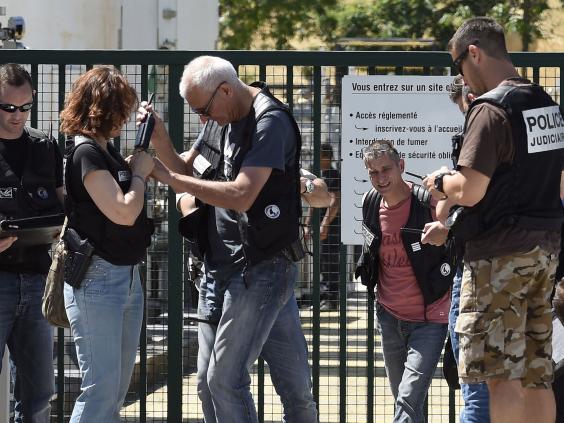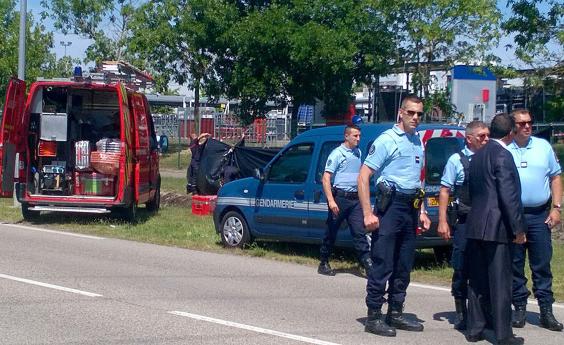 Reuse content