Six American soldiers died in a crash involving an aircraft in Zabul, southern Afghanistan, on Tuesday afternoon.
The International Security Assistance Force (Isaf) said the cause of the crash is unknown, but an investigation has been launched into the incident.
The Taliban claimed they killed the soldiers and wrote on Twitter that they had shot down the helicopter in the province bordering Helmand and Pakistan.
Their responsibility is uncertain as the Taliban regularly make unsubstantiated claims of attacks on Nato and Afghan forces, and exaggerate casualty numbers in proven strikes.
According to Isaf there was "no enemy activity in the area" at the time of the crash.
An official who spoke to the AFP news agency on a condition of anonymity said an investigation was underway to determine "the cause of engine failure".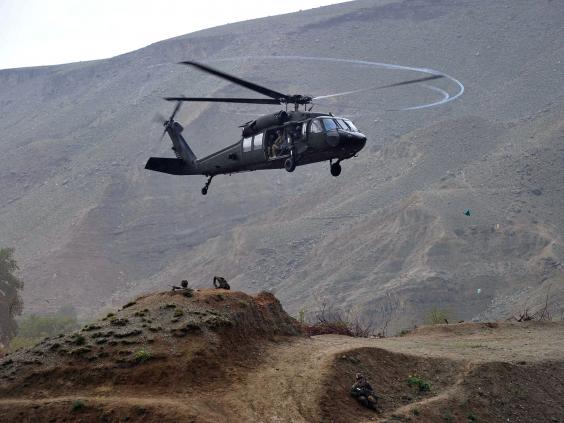 A US military officer, who asked not to be named, said that the aircraft was not shot at before it crashed, but "once it was down, there was enemy fire".
The crash saw the single biggest loss of life for the Nato mission in Afghanistan since seven Georgian soldiers died in a suicide bomb attack in June 2013.
Mohammad Jan Rasolyar, deputy governor of Zabul province confirmed the crash, but said he did not have any information about the casualties or its cause.
Local officials said Isaf and Afghan forces rushed to the scene of the crash and were still on patrol around the site when darkness fell.
Defence officials in Washington said the soldiers were riding in a Blackhawk aircraft.
The international mission in the region relies heavily on air transport, with the last fatal helicopter incident involving US troops occurring in April when an Apache helicopter went down in eastern Afghanistan.