George Galloway has blamed a "New York-Tel Aviv axis of evil" for his referral to police by Parliament's expenses watchdog.
Scotland Yard is examining claims that an assistant to the former Bradford West MP spent more time running personal errands for him than doing the official work her parliamentary wage was supposed to pay for.
Aisha Ali-Khan alleges that, during her six-month stint as Mr Galloway's taxpayer-funded assistant in 2012, she was required to help plan his wedding, shop for underwear, sort out his laundry, make his breakfast and work for the Viva Palestina charity.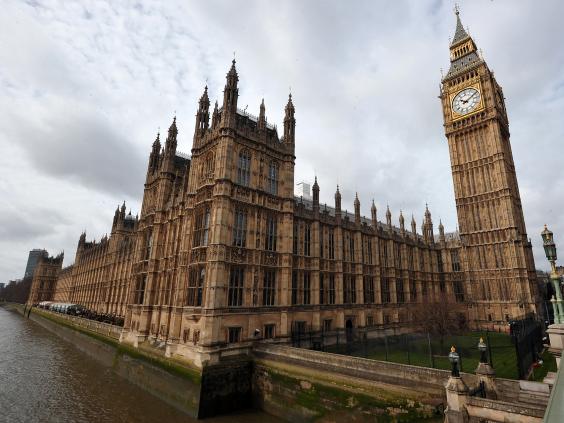 The Independent Parliamentary Standards Authority (Ipsa) referred the matter to police yesterday, following an assessment by its compliance officer.
Mr Galloway has denied the allegations and vowed to co-operate fully with a Metropolitan police investigation.
In a statement, he put the case down to an "embittered former employee", adding: "I hope and trust that there will be legal consequences for all of those involved in this plot."
Mr Galloway claimed Ipsa had passed his case to police "without even a call, an email or a letter" but a spokesperson for the watchdog told The Independent it initially informed him of the complaint in February and contacted him again yesterday about the police referral.
Former Conservative MP Louise Mensch made a separate complaint to Ipsa about Ms Ali-Khan's treatment, which forms part of the same case.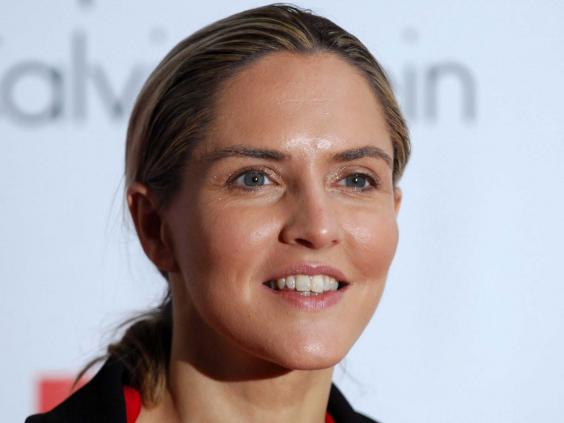 Mrs Mensch, who now lives in New York, said she was "delighted" to be informed by Ipsa that the matter had been referred.
She added: "I made several complaints against George Galloway to the Parliamentary authorities before the dissolution. I have followed the case of Mr George Galloway and Aisha Ali Khan for a long time and am thrilled to have Ipsa's letter."
Writing on Twitter, Mr Galloway highlighted Mrs Mensch's involvement and the fact that the law firm acting for Ms Ali-Khan has an office in Israel.
Referring to Mrs Mensch as a "New York Zionist ex Tory MP now Sun columnist", he continued: "The Zionist Tel Aviv lawyer inspired complaint against me will soon be over. My campaign on the other hand is just about to begin.
"It's an outrage that a New York-Tel Aviv axis of evil can have parliament and media dancing to their tune. No paper will report these facts.
"The gloves are off. Watch this space..."
George Galloway's most memorable moments
George Galloway's most memorable moments
1/7 George Galloway

Galloway with Saddam Hussein in 2002

AP

2/7 George Galloway

George Galloway ducks as an egg is thrown at him during a May Day rally in Wallasey, in 2003

PA

3/7 George Galloway

Galloway takes his oath in the US senate in 2005

Getty Images

4/7 George Galloway

Not many can forget the sight of George Galloway licking milk out of the lap of actress Rula Lenska pretending to be a cat on Celebrity Big Brother 2006, but many would like to

5/7 George Galloway

British MP George Galloway (C) is given a rousing welcome by Palestinians after crossing from Egypt into the southern Gaza Strip border town of Rafah in 2010.

Getty Images

6/7 George Galloway

George Galloway was mocked for appearing on Big Brother in a silly catsuit, but he emerged a household name and was re-elected as an MP in 2012

Getty Images

7/7 George Galloway

The outspoken politician George Galloway will turn his hand to film making following an announcement that he intends to produce a feature-length documentary entitled The Killing of Tony Blair in 2012.

PA
The Respect leader lost his seat as MP for Bradford West to Labour in the general election.
Trevor Asserson, a leading litigation solicitor representing Ms Ali-Khan, said his firm had analysed around 2,000 documents and records to estimate that she spent around 75 per cent of her time on non-parliamentary work.
"We have looked very carefully at the information and we believe this is a credible and compelling case," he told The Independent.
Scotland Yard confirmed that they had received the referral and a spokesperson said the matter was "currently being assessed".
Additional reporting by PA