A heavily pregnant 21-year-old woman has lost her baby after being kicked repeatedly in the stomach in a "truly abhorrent and vile attack".
The victim, who was 32 weeks pregnant, was attacked by two men wearing motorbike crash helmets when walking down Talfourd Place, Peckham, at around 8:00pm on Monday.
The suspects, who were described by police as being black and in their 20s, pushed the woman to the ground and proceeded to repeatedly kick and stamp at her stomach before fleeing the scene.
Witnesses have described how they heard the woman scream as she was attacked outside a converted pub. After the men fled, they rushed to the woman's aid before a member of the public alerted police.
The victim was taken to a south London hospital but doctors were unable to save her baby, and she remains in intensive care in a critical condition.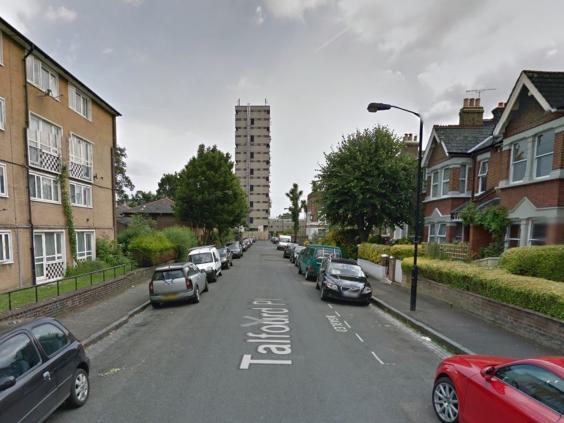 Scotland Yard believes that the men were deliberately targeting the unborn child, as their violence was largely directed towards the victim's stomach.
Detective Chief Inspector Robert Pack said the attack was being treated as "akin to murder".
"This was a truly abhorrent and vile attack on a heavily pregnant woman who has now, tragically, lost her baby.
"The men who attacked her must have known the impact their actions would have when they kicked her repeatedly in the stomach. It is sickening to think someone would deliberately target a pregnant woman in this way."
He went on: "The suspects were distinctive in their crash helmets and we would appeal for anyone who saw them either before the attack or running from the scene to please come forward and contact us."
"There's absolutely no suggestion this is part of a pattern or spate of similar attacks. This is a one-off," he stressed, and said the victim "quite possibly" knew her attackers.
Murder detectives are now dealing with the case because of the "devastating impact" on the woman's life and the "sheer level of mercilessness involved", he said.
On Tuesday police arrested a 20-year-old man in connection with the assault, who remains in custody.
Detectives are appealing for witnesses and anybody who can provide information on the incident to come forward.
Mr Pack added: "I have absolutely no doubt that someone out there has either heard something, or overheard something, or had someone confide in them.
"It's that sort of person that really needs to search their conscience and think 'This is not on, this is beyond the pale'."
Anyone with information is asked to contact the incident room on 020 8345 3985 or Crimestoppers anonymously on 0800 555 111.
Reuse content