A police force has referred itself to the Independent Police Complaints Commission (IPCC) over delays in identifying the death of a notorious criminal as a possible murder.
The body of John "Goldfinger" Palmer, 64, was discovered by his family at an address in South Weald, Brentwood, on 24 June and Essex Police initially recorded his death as not suspicious, believing his death was the result of complications following a recent heart operation.
It is understood the bullet wounds were not discovered until Mr Palmer's clothes were removed prior to a post-mortem examination on 1 July. It was quickly determined the cause of death was gunshot wounds to the chest and a murder probe was launched.
Essex Police said it had asked the IPCC to investigate possible failings. The emergency services were called to Palmer's home and found him in his garden. He was not breathing when they arrived and was declared dead at the scene.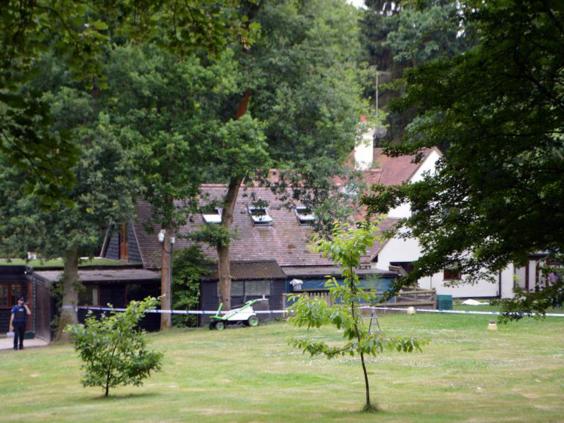 A spokesman said: "Police and paramedics who attended the scene initially assessed the death as non-suspicious due to pre-existing injuries as a result of recent surgery. Closer inspection raised doubt and a post-mortem examination was conducted to establish the cause of death."
It is understood a junior police constable did not independently check the body and instead relied on the assessment of the paramedics.
Earlier, the senior detective in charge of the murder investigation refused to comment on claims that the case had been "bungled". Detective Chief Inspector Simon Werrett said his priority was to find whoever was responsible and he would not respond to allegations made by a former Metropolitan Police chief that the force had been "utterly incompetent".
When asked if the crime scene had been compromised because of the delay in starting the murder investigation, DCI Werrett said it was "challenging". "However, we do have a crime scene and we're deploying our specialist forensic and search officers around that crime scene," he said.
On 2 July a police cordon was in place around the secluded property and officers could be seen inspecting the property and a wooded area adjacent to the house.
One of the nearest residents said: "We had no idea there was any police activity until we saw the reports. We knew him by reputation and knew he lived there but it is a very quiet spot and we didn't see much of him or his family."
The latest IPCC investigation is a further blow to Essex Police, who were already under investigation for failures by its squad investigating child abuse cases between 2001 and 2014.
The IPCC confirmed it has issued 25 notices to serving Essex Police officers and a further four notices to former officers who have resigned or retired. Twenty-two of the notices allege gross misconduct and seven relate to alleged misconduct including failing to make reasonable enquiries and progress investigations.
Six of the officers are currently under criminal investigation for alleged offences including misconduct in public office and perverting the course of justice.
Reuse content