Shrien Dewani has told a South African court he is bisexual as his trial for allegedly arranging the murder of his wife begins.
A German male prostitute, Leopold Leisser, is expected to be a key witness in the case and will tell the court that Dewani paid him for sex in the months leading up to the shooting, telling him he regretted his engagement but was too ashamed to back out.
In a witness statement, Dewani said: "My sexual interactions with males were mostly physical experiences or email chats with people I met online or in clubs, including prostitutes."
The millionaire businessman from Bristol denied paying three hitmen to kill his wife on their honeymoon in November 2010 at Western Cape High Court in South Africa today.
He claims they were held at gunpoint at they drove through Gugulethu, in Cape Town, in a taxi and denies any involvement in her death.
Dewani was released unharmed but his wife's body was later found in the abandoned car. She had been shot dead. On Monday the court was shown graphic footage of her dead body as a pathology report was presented.
It found gunshot wounds to Mrs Dewani's hand and neck, as well as finger marks and bruises that suggested she may have fought against her attackers.
The fatal shot was delivered "at close range", with a suggestion that Mrs Dewani could have been grabbing on to "someone or something" when she died, the court heard.
Anni's father, Vinod Hindocha, is in Cape Town with his wife and other family members from Sweden for the trial.
"Now that I'm here, all I ask for is the full story and justice," he said.
"I am confident that South Africa will conduct a fair and open trial of Shrien Dewani."
Expressing his thanks to people around the world for their support, particularly in the UK and South Africa, he added: "Now it's up to the South African legal system to obtain the information about how my little girl died."
The family have not spoken to Dewani, who owns a string of care homes, since his arrest and would not comment on whether he would be welcomed back into the family if acquitted.
The 34-year-old was extradited from the UK to be charged with conspiracy to commit kidnapping, robbery, murder, kidnapping, and defeating the ends of justice and has been receiving treatment at Valkenberg psychiatric hospital since April.
Before being put on a plane to South Africa, he fought his extradition for more than three years and was admitted to hospital in Britain for depression and post-traumatic stress disorder.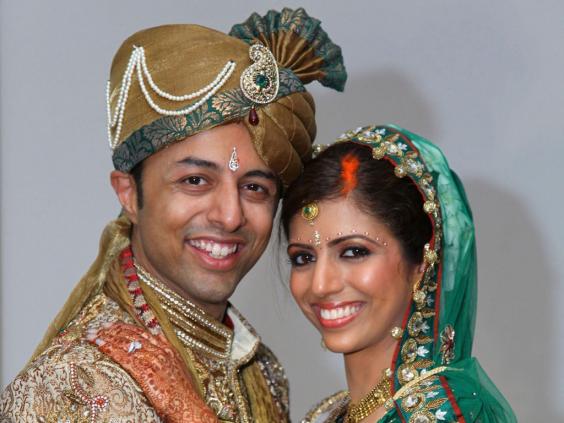 Prosecutors argue that Dewani conspired with Cape Town residents Zola Tongo, Mziwamadoda Qwabe and Xolile Mngeni to kill his wife two weeks after their lavish £200,000 wedding in Mumbai.
Taxi driver Tongo, Qwabe and Mngeni are already serving prison sentences in connection with the murder.
The trial, starting on Monday morning, is expected to last for around two months, presided over by judge Jeanette Traverso.
Additional reporting by PA