Anyone who's ever had their car stereo nicked and lives in an area where car stereos are nicked with remarkable regularity will be familiar with the procedure. You call the police. A while later a couple of officers arrive, they ask whether you've spoken to your neighbours or have access to any CCTV footage, and after you've said "no" and discussed the unlikelihood of the culprit being apprehended, they give you a reference number that allows you to claim on your insurance. Job effectively done.
Yesterday's report from HM Inspectorate of Constabulary into 43 police forces in England and Wales recognised that victims of certain crimes now appear to have a role to play in their investigation, and described the way those crimes are effectively being decriminalised as a result as "a matter of material concern".
The report contains a quote from the founder of the Metropolitan Police, Sir Robert Peel, acknowledging the "historic tradition that the police are the public and the public are the police, the police being only members of the public who are paid to give full-time attention to duties which are incumbent on every citizen…" Advances in technology have certainly allowed the public, in certain cases, to provide the police with extraordinarily detailed evidence, including GPS coordinates of stolen laptops and even mugshots of the people alleged to have stolen them.
"These days, people fit up CCTV in their houses," says Mike Sandling, a former Met policeman who worked largely in forensics. "If a burglar walks in, he's being recorded on a device in the loft. And that's very good evidence, obviously, to the insurance company, and hopefully the Old Bill."
But if we wished to extend our investigations beyond gadgets and gizmos, there's help available online. Websites such as forensicmag.com and exploreforensics.co.uk offer a wealth of advice for the budding investigator, while Sandling now heads up a company called Crime Scene Investigation Equipment Ltd, supplying tamper-evident bags, magnifying glasses, cocaine ID swabs and much else besides. "We sell mainly to police and law enforcement," he says. "At one time we used to say that it's only the police we sell to, but everybody has a go now. We even do kits for children with different powders and an instruction booklet so that they can try looking for fingerprints themselves."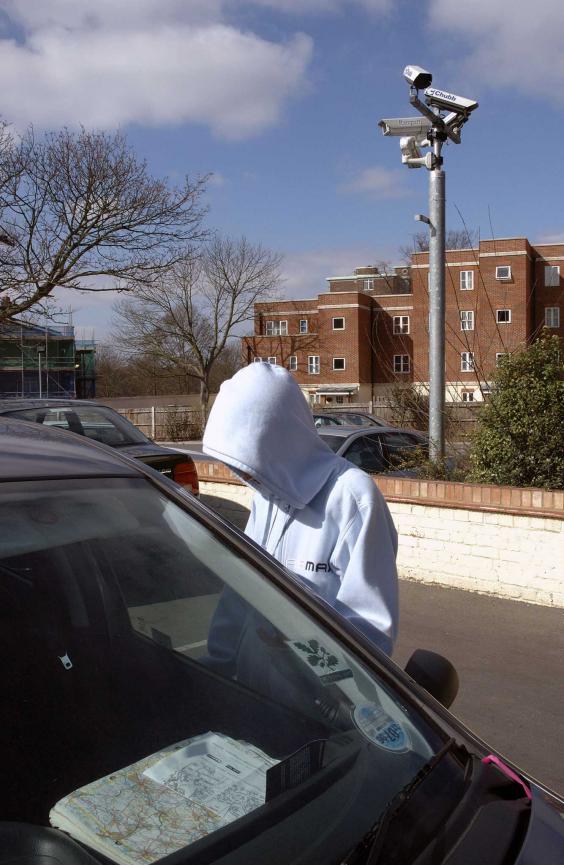 The company also supplies colleges and universities that run crime-scene courses, of which there are a number, including a BSc at Teesside University. There's evidently huge interest in the subject, driven no doubt by TV dramatisation. "Of course, it's nothing like that in reality," laughs Sandling.
But before you excitedly blow cash on tubs of magnetic powder, dusting brushes and lifting tape, it's worth knowing that your painstakingly collated evidence won't be worth anything to anyone. "We had a case a few years ago where an office was broken into," says Sandling, "and there was a guy there who'd done all the dusting himself, standing there as proud as a peacock. But the evidence couldn't be used because the police didn't find it themselves. A lack of continuity of evidence is your problem, because it's got to be produced in court. The CPS would throw it out before it got anywhere near there.
"I'm sad about what they said in the report," continues Sandling, "although we know it's true. We can see it in sales – we're simply selling less stuff to the police than we used to. In my day, of course, if you worked a beat and there was a burglary on your beat, that was personal, and you'd want to go and find out who did it. But I'm afraid that's all gone."
So, with investigations of certain crimes falling, and personal investigations liable to fall well short of the achievements of a Miss Marple or a Sherlock Holmes, the savviest move right now is probably to become a CCTV salesman.
Reuse content