Daniel Thorpe, who suffered a broken leg and a punctured lung when a ride crashed at Alton Towers, has become the first victim to leave hospital after ten days.
The 27-year-old was one of four people to be seriously injured when a test carriage collided with another carrying 16 guests in late May. 
The assistant hotel manager and his girlfriend Vicky Balch, 20, were riding in the front carriage during the incident.
After receiving treatment at Thorpe left University Hospital Coventry for a week-and-a-half, Thorpe returned to his home in Buxton, Derbyshire, on Friday, hospital staff confirmed to The Mirror. 
Ms Balch, however, remains in Royal Stoke University Hospital with fellow victims Joe Pugh, 18, and Leah Washington, 17. The latter had her left leg amputated above the knee due to the severity of her injuries.
Prior to being discharged, Thorpe thanked everyone for their support.
Mr Thorpe said: "I would like to thank everyone for their support which has been a great comfort to me at this time.
"In particular the emergency services, doctors, nurses and the rest of the team who have been looking after me and my family during this time have been fantastic.
Last week, Pugh spoke from his hospital bed of his anger at the theme park, and described how he heard his girlfriend Leah Washington screaming in pain as the crash happened.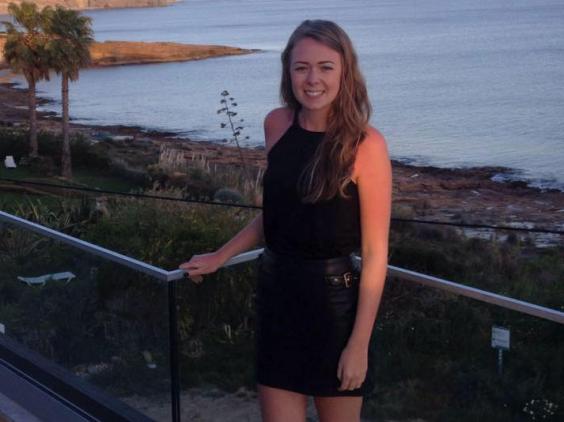 The young couple could claim "several million" pounds in the wake of the crash, lawyer Paul Paxton of Stewarts Law, who is representing Pugh and Washington, has suggested.
However he acknowledged: "It is far too early to accurately assess the level of damages that will be recovered.
"A more accurate picture will be forthcoming once immediate clinical treatment has been completed and there has been a period of intense rehabilitation."
Following the crash, Alton Towers was forced to close for five days in order for an investigation into the crash to take place.
Nick Marney, CEO of Merlin Entertainments which owns Alton Towers, previously told The Independent: "We cannot undo the events of last week but everyone in the company and at Alton Towers is determined to do all we can to provide appropriate support to those who were injured and their families."
Reuse content