The Chilcot report has taken six years and cost £10m but is "unlikely to be published for another year at least", according to sources close to the inquiry.
The Independent on Sunday understands the inquiry is still asking the Cabinet Office to declassify documents, suggesting that the report into the Iraq war is still being written.
David Cameron is now under pressure to scrap the inquiry. Lord Morris of Aberavon, a Labour former Attorney General, has asked the Prime Minister to assess "the case for discharging the Chairman and members of the Chilcot inquiry, and inviting the Cabinet Secretary to set out a mechanism for an interim report to be produced on the basis of the evidence gathered".
Sir John Chilcot faced a storm of protest from MPs in February, after it emerged that his report would not be published before the election. It was widely assumed that it would be published soon after May, although Sir John refused to be drawn on the timetable when he gave evidence to the Foreign Affairs Committee of MPs.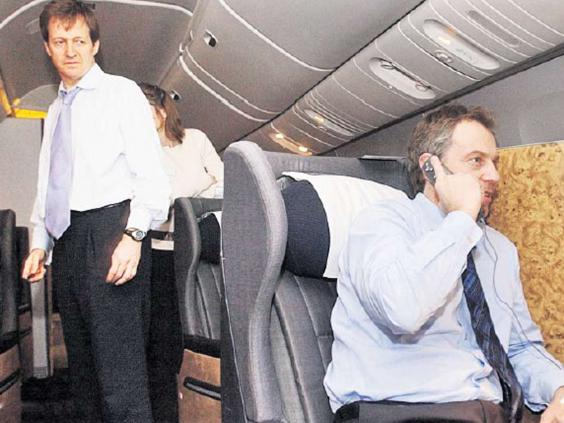 The inquiry is still engaged in the process of Maxwellisation, named after the Board of Trade investigation into Robert Maxwell, the owner of the Daily Mirror, in 1969. This requires draft criticisms to be put to the people concerned to give them the chance to comment. Some have chosen to take legal advice. The Times reported in December: "The lawyers are getting called in all over the shop." Sir John accepted that some of the draft criticisms run to "several hundreds of pages" when he gave evidence to MPs in February. He said: "As of today I have no reason to think that anyone in the Maxwellisation process is seeking to spin out the time for any reason."
Tony Blair, one of about 30 ministers, officials and military officers who have been sent sections of the draft report in which they are criticised, has denied that he is holding up the report, and has said he would be happy to see the publication of all documents. A spokeswoman said: "It's completely wrong to say that Tony Blair is the reason for the delay. He has as much reason as anyone for wanting the report published, not least because it gives him a chance to defend himself."
Tony Blair: A career of controversies
Tony Blair: A career of controversies
1/11 The Tony Blair 'selfie'.. A journalist takes a picture of Kennard Phillips 'Photo Op', depicting Prime Minister Tony Blair taking a 'selfie' in front of an explosion in Iraq, during a press viewing of the exhibition Catalyst: Contemporary Art and War

2/11 Protesters pictured outside the QEII Conference centre in London in 2011 as former British PM Tony Blair give his evidence in the Chilcot Iraq Inquiry

3/11 David Lawley-Wakelin, who disrupted Tony Blair's testimony at the Leveson Inquiry by bursting into the court

4/11 Blair giving evidence

5/11 Tony Blair visiting troops in Iraq in 2007

6/11 Blair meeting with troops in Basra, Iraq in 2003

7/11 Britain's Prime Minister Tony Blair speaks to British soldiers at Divisional Headquaters in Basra, May 2007

8/11 British Prime Minister Tony Blair eats dinner with British troops in Basra, Iraq, 21 December, 2004

9/11 Syrian president Bashar El Assad during his official visit to the United Kingdom in 2002. Mr Blair tried to engage Mr Garcia in a conversation about Syria. The former Prime Minister made clear he was very much in favour of military intervention last summer.

10/11 Syrian president Bashar El Assad and wife Asma during their official visit to the United Kingdom in 2002. Mr Blair tried to engage Mr Garcia in a conversation about Syria

11/11 Former Prime Minister Tony Blair's signature adorns a program he signed for an Iraq veteran during a reception at the Guildhall in London following the service of commemoration at St Paul's Cathedral honouring UK military and civilian personnel who served in Iraq
Although the Iraq inquiry is independent of government, the Prime Minister has the power to publish all the documents that have been disclosed to the inquiry panel, and could invite Sir John Chilcot to publish his draft as an interim report. However, it is questionable as to whether a draft of the report is even ready for publication.
The Prime Minister is said to think that the Chilcot inquiry "should get a move on". A senior Government source said: "A lot of time and money has been spent on the inquiry. The public deserves to hear its conclusions as soon as is possible."
Even when the Maxwellisation process has been completed, the inquiry is believed to be some way from finalising its conclusions.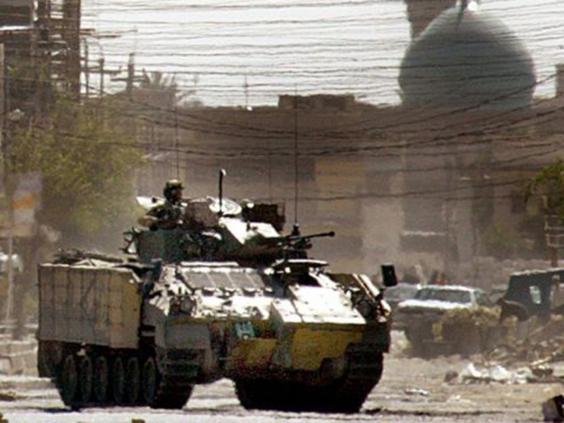 Opponents of the Iraq war, many of whom believe that Tony Blair misled Parliament in making the case for military action, have long looked to the inquiry to vindicate their argument. This is in spite of the inquiry's insistence that it is not a court of law, and despite the common assumption among critics of Mr Blair that the inquiry will result in another "whitewash".
The House of Commons voted to approve the deployment of British forces to join the US-led invasion of Iraq in March 2003, with the aim of disarming Saddam Hussein's weapons of mass destruction. No weapons were ever found, while Iraq descended into sectarian violence in which many thousands died.
Sir John was appointed by prime minister Gordon Brown to examine British involvement in Iraq, and "to identify lessons that can be learned" in July 2009, when British combat operations in Iraq ended.
Originally expected to report before the 2010 election, the inquiry found itself engaged in a huge task of surveying British foreign policy between 2001 and 2009. It took evidence from witnesses from November 2009 to July 2010, and then in a second round in January and February 2011. Although it has seen all the papers for which it has asked, it was drawn into long negotiations with Sir Gus O'Donnell and his successor as Cabinet Secretary, Sir Jeremy Heywood, over what documents it could publish. Agreement on editing letters and transcripts of conversations between Mr Blair and George W Bush was only reached less than a year ago.
By the end of this year, the inquiry will have been sitting for longer than British combat troops were deployed to Iraq.