The owners of a memory card filled with wedding and holiday photos were found in just 10 minutes after Facebook users tracked them down through the powers of social networking.
The card was handed into Clacton police station yesterday and Essex Police sought the help of Facebook by posting a plea that has now been shared more than 1,000 times.
Family and friends of Chelsey Elliott tagged her in the comments section at 2.43pm, just minutes after the authority posted two photos; one of her with husband Rikki and one of a heart-shaped wooden ornament engraved with their names and date of their wedding that was held on a beach in Kenya two years ago, BBC News reports.
However, numerous Facebook users questioned the police officers' detective skills as they stated that a quick search on the internet of the couple's names and location of their wedding would have brought up blog and website entries made by those who organised the event who could have passed on their contact details.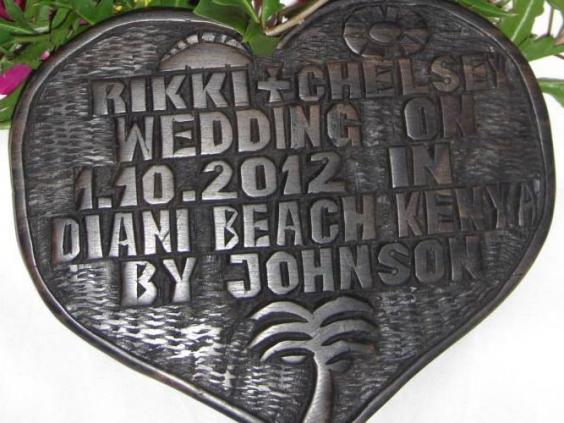 Matthew Kennedy posted: "Am I right in thinking that this mystery was solved by typing the information in the picture into Google? And now we are praising essex police on their great work? Just so I'm clear."
Despite the quarrels on the thread of posts regarding the way the newlyweds were found, Chelsey declared her delight at the prospect of being reunited with precious wedding photos after maybe losing all hope of ever finding them again.
She posted: "Thank u so much everyone who has messaged me about this! Incredibly kind of u all!! people I don't even know too! Very touched by your kindness xxx"
Reuse content