A police officer has been stabbed and an alleged assailant shot by armed police outside the Houses of Parliament.
Here's what we know so far:
Please allow a moment for the live blog to load
Commons Leader David Lidington has told MPs a "police officer has been stabbed" and the "alleged assailant was shot by armed police" following a "serious" incident within the parliamentary estate. 
Minutes later, an emergency services helicopter landed in Parliament Square, as sirens were heard outside.
Iframe:
Air ambulance medics came from the helicopter to assist the casualties.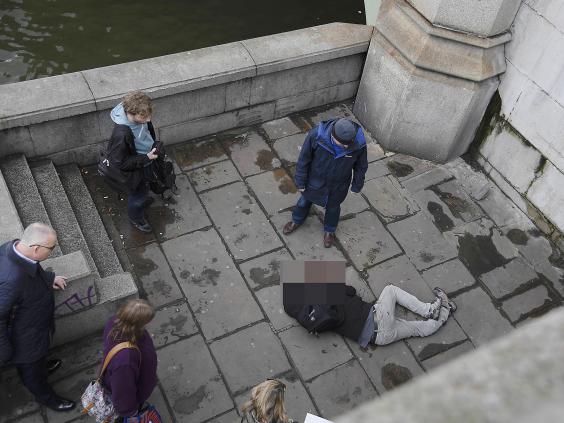 Two people lay on the ground in the yard. One of them appeared to have had clothes removed as emergency workers attempted to resuscitate the pair.
Parliament Square was closed to traffic.
Reuse content