Rebecca Minnock, the runaway mother who took her 3-year-old son Ethan into hiding after a court ruled the boy should be in the custody of his father, has said her biggest fear is not seeing her child again after she handed herself into police.
Speaking to the Daily Mail, Minnock, 35, who ran away with her son for 17 days, said her "biggest fear" is "not seeing him again".
Minnock, of Highbridge, Somerset, turned herself into police in Oxfordshire on Friday night and Ethan is now in the care of his father, Roger Williams.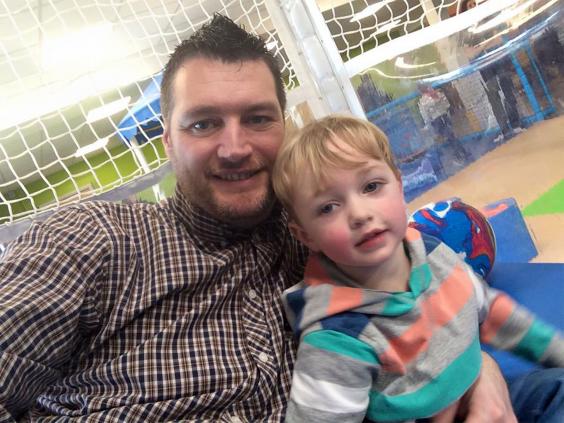 Williams, 39, of Burnham-on-Sea, confirmed on Saturday that "Ethan is safely back in my care now".
Ethan has lived with Minnock since his parents separated in February 2013. A custody battle began the following month.
Minnock made allegations about Williams, which a district judge later ruled were false, and on 27 May – the day Minnock and Ethan went missing - it was found in court that Minnock had exposed Ethan to emotional harm and should only have supervised contact with him.
In the time since Minnock disappeared, her mother Louise, and her mother's partner Andrew Butt, were jailed for 10 days and 28 days respectively for contempt of court, after it was discovered they had withheld "crucial" information from police and the court about Ethan's disappearance.
Butt was found to have lied in court and to have met with Minnock to help plan her disappearance on 27 May instead of attending the court hearing.
Support has been growing for Minnock online since she defied the court's ruling to hand her son over to ex-partner Williams, and a petition urging social services to re-examine the custody case has already been started.
Minnock has responded to the online support, writing on Facebook: "That heart-breaking moment when you see that the little seed your baby planted weeks and weeks ago has finally started to grow, and he's not here to see it.
"To say I'm devastated is an understatement, I have today read all the support from you and I am speechless.
"I am preying [sic] that this case gets re-looked at properly and the judge can see that my son belongs with his mama who absolutely loves him to bits.
"Two years of hell, but would do it over and over if it meant he was safe with me."
A hearing will take place today in open court for "directions in relation to the discharge of the collection order" handed to Minnock's family and friends. The order, which required a person to bring Ethan or any information leading to him before the courts, was served on 3 June.
Additional reporting by PA
Reuse content