A 13-year-old boy has saved the lives of two young children after an exploding hoverboard set a house on fire. 
The teenager, Jibril Muhammed Faris, called emergency services and took his eight-year-old sister and their nine-year-old friend, from the room after the board set alight as it was charging on Friday evening.
Jabil said: "All of a sudden all of this white smoke started coming out of the segway board. Then all of a sudden it explodes and goes boom," he told Sky News.
"My first instinct was to get everyone out alive. There was so much fire and smoke."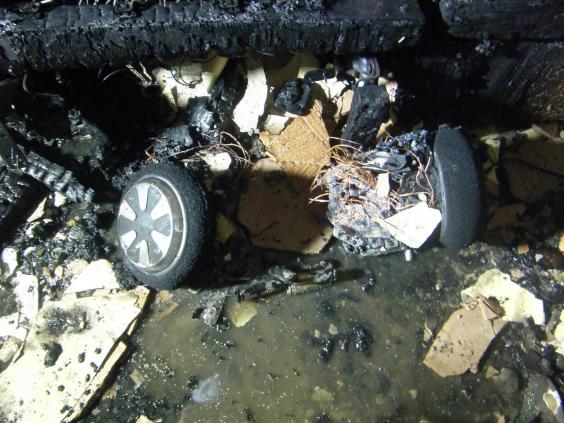 The fire service said the boy took the children to an upstairs bedroom, where he followed instructions given to him by call handlers to stop smoke from entering the room.
The three children and a 39-year-old woman, understood to be Jamil's mother, who was also in the house in Bradford, suffered smoke inhalation but were not seriously injured, West Yorkshire Fire and Rescue Service said.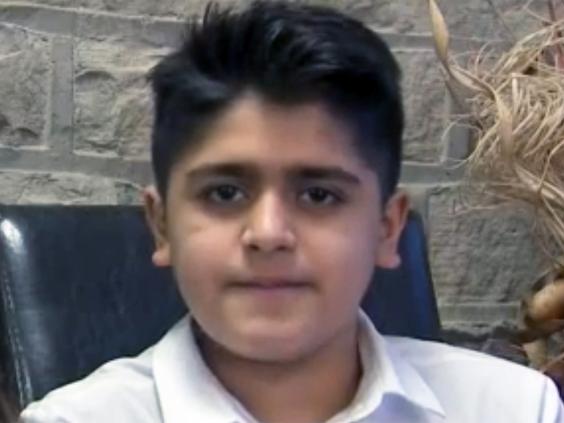 All three children were taken outside by the woman after she discovered the fire.
Three fire engines arrived on the scene and firefighters put out the blaze, which engulfed the living room of the house in St Mary's drive, Wyke. The rest of the house was heavily smoke-logged.
Mark Hellowell, fire investigator and station manager, said: "The children were in the living room when they saw smoke coming from the hoverboard and within seconds it suddenly exploded into flames.
"This must have been quite a scary experience for them as the fire quickly took hold of the sofa and spread rapidly throughout the living room, which has been left gutted, and the rest of the house is heavily smoke-logged.
"The teenager's quick-thinking actions are certainly commendable and he later said that he remembered the fire service advice given to his school talk in Year 5.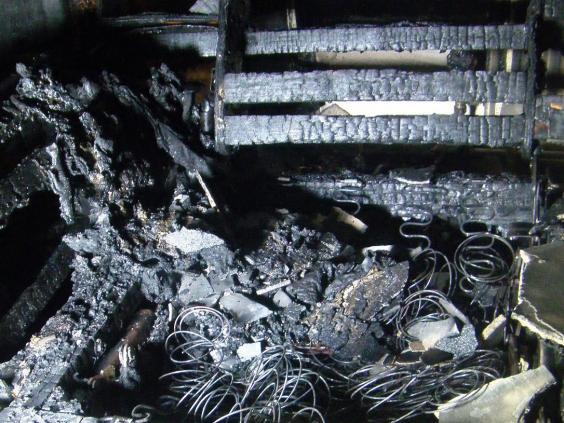 "Fortunately everyone was able to get out of the house without sustaining serious injury, albeit having suffered smoke inhalation."
The fire service said it was difficult to confirm the exact cause of the fire but it was likely the lithium batteries in the hoverboard overheated and exploded or ignited.
Earlier this month, more than 20 US universities banned hoverboards amid "fire concerns" and a family home in Melbourne was burnt to the ground after a hoverboard, which had been plugged in for 10 minutes, caught on fire.
In December, Argos recalled a model of hoverboard over fears it could electrocute users.
The UK's National Trading Standards organisation said at the end of last year, 88 per cent of the 17,000 hoverboards examined at UK entry points, including airports, are deemed to be unsafe because of the risk of them overheating, exploding or catching fire.
Additional reporting by Press Association
Reuse content