Commuters and tourists are set to face major travel disruptions across the capital on Wednesday and Thursday, as London Underground (LU) workers plan to stage a 24 hour strike.
Trains will start running down from 5pm on Wednesday to make way for RMT, Unite and TSSA members to walk out at 6:30pm, before they are joined by Aslef drivers from 9:30pm.
For the first time in 13 years, the entire Tube network will shut down over the strike, and no services will run on Thursday and disruption will likely creep into Friday morning, the LU has said.
So, how are Londoner's supposed to get around? Here is our rundown of what you can use, and the pitfalls of each option.
Other Transport for London (TfL) trains
London Overground, DLR, TfL Rail and trams will all run as normal.
Pitfalls: These trains will be packed full of stressed commuters and TfL are recommending that travellers set off early.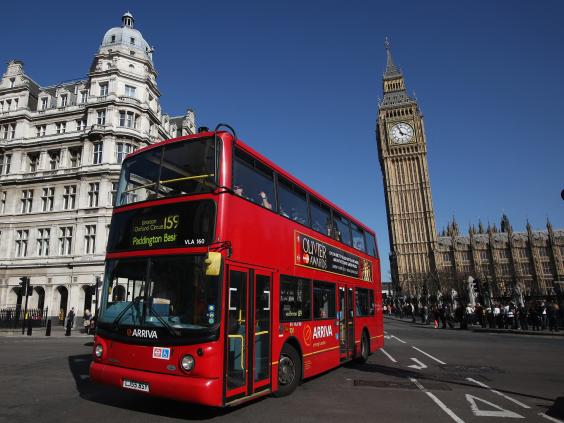 Bus
Transport for London (TfL) will be putting on an extra 200 buses.
Muddying the water is the Standard Chartered Great City Race, which means diversions will be in place in the City of London of 9 July from 6:30pm until 8:30pm.
Bus routes 4, 8, 11, 21, 23, 25, 26, 43, 56, 76, 100, 133, 141, 153, 172, 214, 242, 271, 388, and 521 will be affected.
Pitfalls: If last week's heatwave is anything to go by, the buses will likely be quite hot...
River
The boats will run as normal, and TfL will send out more vessels on the strike days between Central London and Canary Wharf, and Central London and Putney.
Pitfalls: This is probably the most pleasant way of getting around as the boasts have outdoor parts, but frustrated commuters and a stretch of deep water might not be the best combination.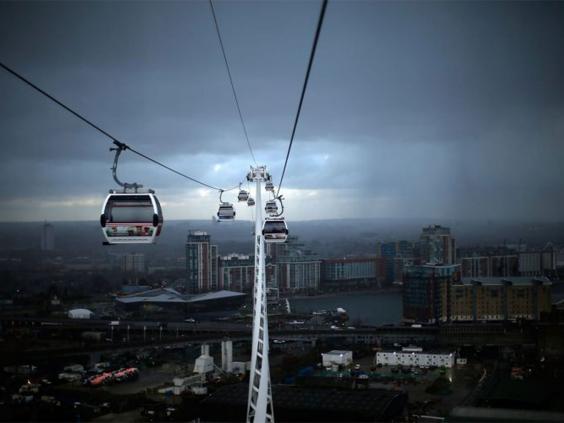 Emirates Air Line
This line will be running as normal.
Pitfalls: No regular commuters use the £60million cable car…so it likely won't serve where you're going to anyway.
Drivers
Road closures will be in place in the City of London from 18:30 until 20:30 on Thursday 9 July for the Standard Chartered Great City Race, affecting City Road, Finsbury Pavement, Chiswell Street, Beech Street, Aldersgate Street, Montague Street, King Edward Street, Newgate Street, St Martins Le Grand, Gresham Street, Wood Street, Cheapside, Poultry, Princes Street, Lothbury, Bartholomew Lane, Threadneedle Street, Old Broad Street, London Wall, Moorgate.
Pitfalls: TfL are urging commuters to stay off the roads if possible to allow public transport to move freely, so trips are unlikely to be stress free.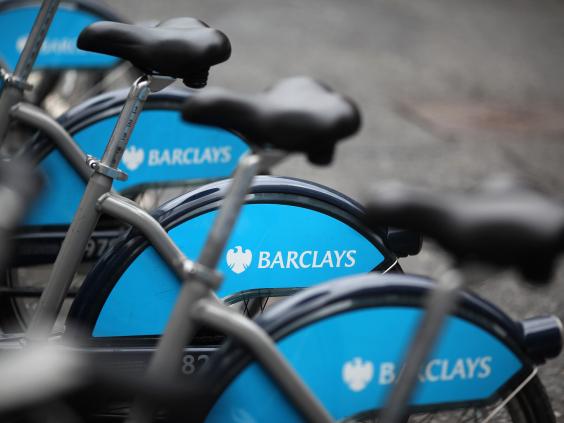 Cycling
Failing using your own bike or a friend's, TfL are putting on extra cycle hubs from 07:00-11:00 and 16:00-20:00, at: Soho Square, Houghton Street (near the Strand), Finsbury Square (near Liverpool Street and Moorgate), Butler Place (between Victoria and Westminster)
Existing cycle hubs will have more cycles than usual at:Waterloo, Stonecutter Street (near Holborn and the City), Belgrove Street (near Kings Cross).
Pitfalls: Cycling can be dangerous in London. In June, a woman became the eighth person to die on London's roads.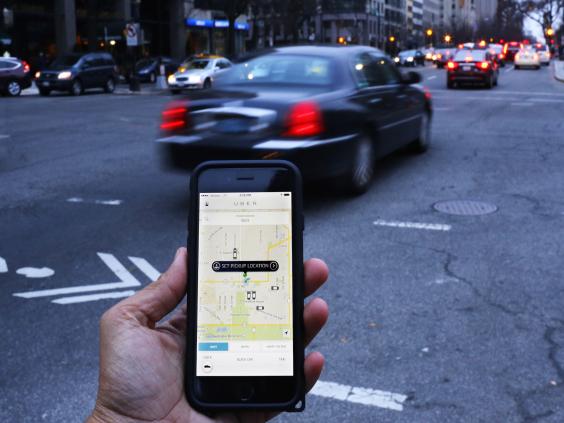 Taxi
The options are almost endless, with the following services having apps: Uber, Cabwise, Kabbeem Hailo, GetTaxio, Radio Taxi, Addison Lee, Climate Cards Ltd, Dial-a-Cab.
Pitfalls: Apps including Uber up their prices during popular times, and even if you're more comfortable you will still face traffic.
Tube strikes: Ways to kill time on your commute
Tube strikes: Ways to kill time on your commute
1/10 Sam Wallace, Football Correspondent

"I still play pub cricket when I'm on A-roads. Any pub with a name that includes something with legs (eg, fox and hounds, coach and horses) you get a run per leg. Pass a pub with a name that does not reference anything with a leg and you lose a wicket. As kids we used play against each other, with the pubs divided up according to which side of the car you were on and which side of the road the pubs were."

Mike Poloway

2/10 Ibrahim Salha, SEO Editor

"Equally addictive as it is fist-bitingly difficult, Flappy Bird is so playable you'll easily forget that you were meant to be at work the best part of three hours ago. Bonus: you'll feel positively tranquil about the tube delays after falling to your death for the fiftieth time in a row."

3/10 Felicity Morse, social media editor

"I try and turn all the tube stations into foods: eg 'Nutting Mill Gate, Pie Street Ken, Parsons Nose'. It whets my appetite for supper/breakfast."

4/10 Kashmira Gander: Online news reporter

Dreaming of warmer climes while you're surrounded by stressed, sweating commuters becomes a little easier with HitList. This app allows users to create a global bucket-list of potential holidays, made realistic by it only allowing you to choose from places that friends live, have visited or want to go. It then sends you alerts when airplane prices drop to an affordable level.

5/10 Stuart Henderson, Online News Editor

"I spend my time playing assorted games – Scrabble being the current favourite – intertwined with a low-level guilt that I should actually be spending my time more productively. Like reading or something."

Courtesy of EA

6/10 James Vincent: Science and Technology correspondent

"My favourite is Radiolab. Two American guys (Jad Abumrad and Robert Krulwich) tell a story about something. Anything. Usually with a sciencey edge, but always revealing about some unexplored aspect of life. Abumrad even got one of those MacArthur genius grants for his work…"

7/10 Joe Krishnan: Apprentice

I have a three-hour round trip each day so have to do something to keep me occupied. Here's what I do. - Sleep: Unsurprisingly, five minutes in sleep time can be an hour in real time, so the journey goes quite fast when I've nodded off. - Music: Make a playlist with around 10-15 songs that you like. It's over before you even know it, 45 mins gone just like that. Best option if you're standing. - Watch a film: Rather much like music, you become so absorbed in the film that you forget how much time is passing. - Reading a book/magazine: As long as you don't suffer from travel sickness, reading is best time passer. - Make conversation with a stranger? A bit of small-talk never hurts anyone, does it?

Rex

8/10 Katie Guest: Literary Editor of the Independent on Sunday

"Read a book! Penguin Shorts are good for commuting (digital short fiction, £1.99 each)"

9/10 Chloe Hamilton: Editorial Assistant

Read the Independent!

10/10 Joseph Charlton: Assistant Editor at Independent Voices

"I test myself on the order of stations on different lines. I can do the whole of Victoria and Circle (easy), Northern (High Barnet branch only). It's quite a boring game, admittedly."
Reuse content