After the UK was battered by gale force winds of up to 70mph this week, the Easter weekend will make way for settled, pleasant weather as the mercury climbs to the mid-teens.
From tonight, a band of rain will linger across the country, which will make for a cloudy start tomorrow in most places.
Southern parts of the UK, across Scotland and northern parts of England, will see light rain, while Northern Ireland will be hit by heavier showers, according to the Met Office.
But by Friday afternoon, the wet start will give way to warmer, drier weather which will stick around into next week, with pleasant sunshine streaming through breaks in the clouds.
As the UK moves into a more settled period of weather, temperatures will rise to 14C across the south, and 10C in northern parts until Tuesday.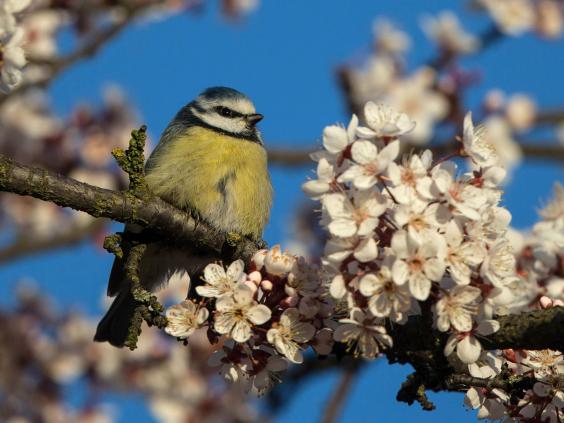 Met Office spokesman Dan Williams told The Independent: "When that rain moves out of the way, we will get high pressure building in from the West in time for Saturday, and that will be the dominant factor in our weather for the next few days.
"High pressure will bring us settled weather, light winds and no rain, but also a fair bit of cloud.
"There will be bright spells around, and some breaks in the cloud. Where there is some sunshine it will feel quite warm and pleasant."
"We're generally looking at temperatures between 10-14C. We've moved into a more settled period of weather. So we can expect the day to be fairly similar from one day to the next," he said.
Reuse content