Political office is precarious enough before public servants consider the walls between which they work, and how best to decorate them. A strapping young congressman from Illinois has discovered the price of excess: demands for an ethics enquiry on top of the $100,000 (£65,000) of public money he reportedly spent on a lavish "Downton Abbey" makeover.
Aaron Schock, a Republican representative and former Men's Health cover star, belied his 33 years by turning his Capitol Hill digs into an American dream of a stately home (it's more Regency-era Pall Mall club). But when a Washington Post reporter began photographing the blood-red panelling, gold sconces and pheasant plumage, Schock's staff asked him to delete the images. The newspaper published them instead (obviously) and the story went viral.
Yet, as Schock's people went into damage control mode, the Post showed yesterday that the congressman had been relatively reserved. It ranked the 10 most spendthrift reps in Washington, in several categories. Schock did not feature. Top entries had spent four times as much and one Republican, Darrell Issa, had piled £5,000 into his carpets alone.
Meanwhile in Westminster, BBC2 revealed the rather more modest lodgings occupied by our own representatives. Between the gothic grandeur and great halls of the (albeit crumbling) palace, Inside the Commons revealed cramped desks supporting ageing PCs and webs of cables sprouting from plastic ducting. The yellow tinge of damp appeared to be the dominant feature of the colour scheme.
"There are big constraints and certainly you would be unable to do what this congressman has done," says Keith Simpson, a Tory MP who last year spent a lot less than the £22,750 that non-London MPs are allowed to invest in their constituency and Westminster offices (including rent where required). Within those constraints, however, Simpson describes a constantly shifting hierarchy that governs space in the buildings that make up the rabbit warren of Westminster.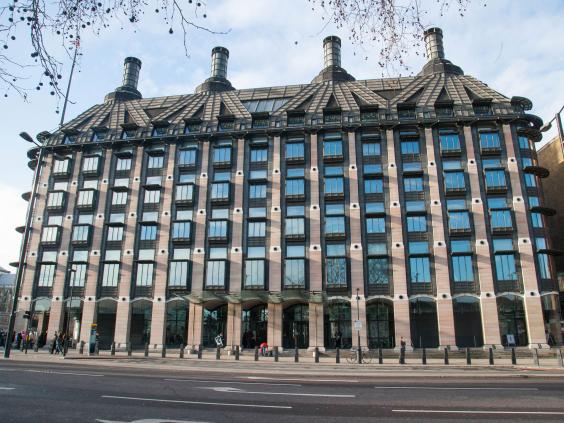 The lowliest hutches, reserved for junior or out-of-favour MPs, rest on top of the House of Lords. "The Portakabins," Simpson says. "That's where I started off." The Norfolk MP has since moved up to Portcullis House, the modern building across the road where offices tend to be airier and lighter. "My secretary is in the next office with the secretary of the MP on the other side," he adds. "For four years it was Douglas Carswell. He of course resigned [ahem, defected to Ukip] and therefore lost his office. Then who should move in but Nick Hurd, who had been sacked as a minister."
The accommodation whips have the power to designate offices, moving members up or down the pecking order as and when required, and finding whatever is left for new MPs. They are useful people with whom to remain on good terms. "When Carswell came back he had to take whatever they were prepared to give him, and he threw his toys out of the cot when he got a Portakabin," Simpson says.
When a member finds a spot, there is little they can do to make it home even within the limits of their expenses allowance. "The architect for Portcullis House insisted not only on the design of the building but also the offices," Simpson says. "We have these bloody awful black futon sort-of chairs, which I hate. You can't even put things on the wall without a chap to come and do it."
Access to the Parliamentary Art Collection, which includes more than 7,000 paintings, is strictly limited, most works being reserved for grander spaces. MPs must improvise. Simpson has photos of himself at a Conservative Party conference in 1972, and an image of his grandfather. "There's also a portrait of a tired Abraham Lincoln, whom I much admire, and a drawing which my son did when he was about seven," he adds. "He's now 23."
Adam Holloway, another Tory and former Grenadier Guardsman, has on his walls, around a Commons-green three-piece suite and a table equipped with a bottle of Gordon's, portraits of the late tyrants Colonel Gaddafi and Saddam Hussein. As a soldier, he retrieved them from, respectively, the rubble of Gaddafi's private residence and the secret police HQ in Baghdad.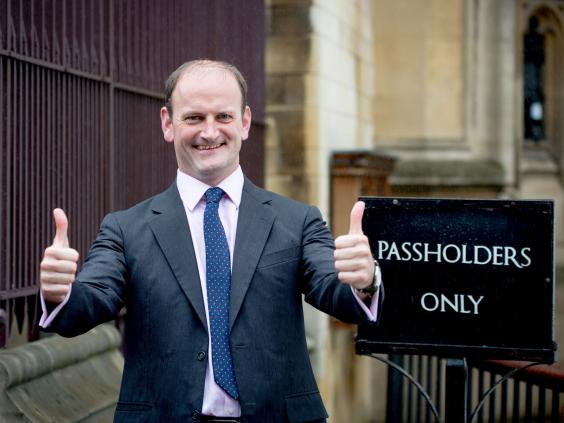 Continuing the military theme, Gisela Stuart, the German-born Labour MP, has in her office a bullet proof vest sent to her by a constituent "for her own protection". More aggressively, in the Lords, where many offices are closer to Schock's blue-blooded vision, Lord Newby, the Lib Dem deputy chief whip, keeps an actual leather whip on his coffee table. "It reminds my colleagues what I'm here for," he said last year.
"Before the 1960s most MPs didn't have offices at all," Simpson says. "You can still see rows of wooden lockers where an MP could place his papers, Mackintosh and a bottle of whisky. They had far less correspondence and often one secretary would look after three or four members, taking dictation in the corridor."
But at the other end of the parliamentary scale, further from the nuisance of accountability, there has always been more to play with. Lord Irvine, the judge who served as Lord Chancellor under Tony Blair, was at the centre of a pre-expenses scandal scandal in 1998, when it emerged that he had spent £650,000 of public money decorating his flat, including £59,000 on wallpaper.
The Speaker of the House has another of the plum properties in the palace. Current resident John Bercow and his wife, Sally, have a state dining room with Utrecht velvet curtains and Pugin chairs, as well as a state bedroom with a four-poster bed fit for a queen (literally - it's where the monarch is supposed to sleep before the Coronation). Yet, as the Daily Telegraph revealed in 2013, this rent-free arrangement wasn't enough for Bercow, who admitted that the family had been accommodating its nanny in the nearby speaker's apartment, also rent-free. Poor Aaron Schock needs to up his game.
Reuse content