More than half the donations made in the EU referendum campaign came from just ten wealthy donors, new research has found.
The open government organisation Transparency International said its findings would increase fears about public debate, particularly the EU referendum, being prone to "political capture" by a small "millionaires club" of ultra-wealthy individuals.
In its report Take back Control: How big money undermines trust in politics, the campaign group found that of the £31,834,885 donated to both sides during the referendum, £16, 444, 905 – about 52 per cent – came from just 10 individuals or companies. 
While the biggest individual donor Lord David Sainsbury, the supermarket heir ennobled by Tony Blair, gave £4.2 million to Remain, pro-Brexit donors outnumbered EU supporters by six to four in the big money top ten.
The various Leave campaigns received £9,471,671 from donors in the top ten – nearly £2.5 million more than the £6,973,234 total given by Lord Sainsbury, the Trailfinders travel company, the hedge fund owner David Harding and the financier Mark Coombs.
Leave's greater share of elite donations was also matched by its dominance of the overall amounts given during the referendum. Leave received £17.5 million of all donations - almost exactly one vote for every pound given towards the Brexit campaign - compared to Remain's £14.2 million. 
Transparency International also found that 95 per cent of all money raised during the referendum campaign came from just 100 donors – a tiny fraction of the millions who voted on June 23.
Although all the donations were entirely legal, Transparency International's own polling found that 76 per cent of the public now think wealthy individuals are using influence on government to benefit their own interests.
Commenting on the EU referendum campaign, Duncan Hames, the director of policy at Transparency International UK, said: "The debate around the biggest question we have faced in a generation was financed by an astonishingly small group of exceptionally wealthy donors. That's a dangerous place for any democracy.
"It illustrates the general dependency of our country's political parties on a millionaires club of some 50 donors."
The top 10 donors during the EU referendum campaign:
Donor Name

£ Amount Donated to referendum campaigners (1st Jan – 30th June 2016) 

David Sainsbury (Remain)

4,223,234

Peter Hargreaves (Brexit)

3,200,000

Better for the Country (Brexit)

2,060,375

Jeremy Hosking (Brexit)

1,691,296

Diana Van Nievelt Price (Brexit)

1,000,000

Trailfinders Limited (Remain)

1,000,000

David Harding (Remain)

1,000,000

International Motors Ltd (Brexit)

850,000

Mark Coombs (Remain)

750,000

J C Bamford Excavators Ltd (Brexit)

670,000

 
The biggest pro-Brexit donor was Peter Hargreaves, co-founder of the investment services company Hargreaves Lansdown, who gave £3.2m to Leave.EU, the unofficial campaign group associated with Nigel Farage, to help it send publicity material to 15 million households.
Ironically, Mr Hargreaves saw millions temporarily wiped off his fortune in the immediate aftermath of the Brexit vote when shares in Hargreaves Lansdown dropped so dramatically that the company's market value fell £400 million in two days.  The share price later recovered and Mr Hargreaves insisted he had no regrets about his donation, saying: "I didn't do this for personal gain.  I thought it would first and foremost be good for Britain."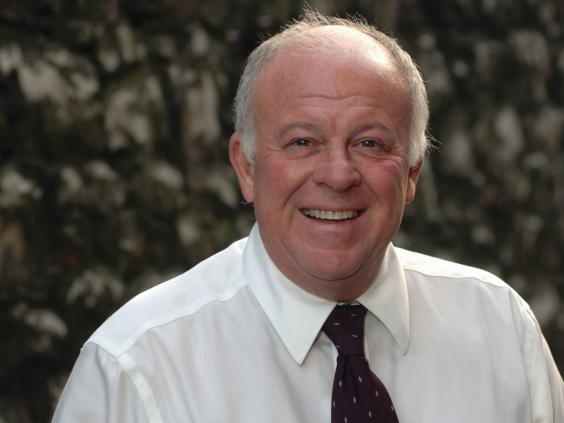 The second largest Brexit donation, of just over £2 million, came from the company Better for the Country, whose directors include Arron Banks, the co-chair of Leave.EU. 
Mr Banks, the founder of Eldon Insurance Services, is a former Conservative supporter who defected to Ukip in September 2014 by giving Nigel Farage's party £1 million.
Another Better for the Country director is Andrew Wigmore, Leave.EU's former communications chief.  The managing director of his own media group, Mr Wigmore also has a diplomatic position with the Belize High Commission in London, promoting trade and investment into the former British colony.
EU referendum - in pictures
EU referendum - in pictures
1/18

A woman in a wheelchair with British and European Union flags shows her support for the United Kingdom to remain in the European Union on the day of the EU Referendum in Gibraltar

Getty Images

2/18

A polling station being used in the EU referendum at Batley Town Hall in the constituency Labour MP Jo Cox

PA

3/18

People arrive to vote in the EU Referendum at the Library where British MP Jo Cox was shot and fatally wounded last week in Birstall

EPA

4/18

A man arrives to vote at a polling station for the Referendum on the European Union in north London

REUTERS

5/18

Voters queue to enter a polling station at Trinity Church in Golders Green in London

Getty Images

6/18

British Prime Minister David Cameron and his wife Samantha Cameron leave after voting in the EU Referendum at Central Methodist Hall, Westminster

Getty Images

7/18

Labour Party leader Jeremy Corbyn cast his vote at a polling station at Pakeman Primary School in Islington

Getty Images

8/18

Chelsea pensioners arrive at a polling station near to the Royal Chelsea Hospital

PA

9/18

A woman wearing an "I'm In" t-shirt, promoting the official "Remain" campaign, leaves a polling station in London

AFP/Getty Images

10/18

People queuing outside a polling station on Amott Road in London

PA

11/18

Scotland's First Minister and Leader of the Scottish National Party (SNP), Nicola Sturgeon and her husband Peter Murrell, react as leave after casting their votes at a polling station at Broomhouse Community Hall in east Glasgow

AFP/Getty Images

12/18

A man wearing a European themed cycling jersey leaves after voting at a polling station for the Referendum on the European Union in north London

REUTERS

13/18

Ukip leader Nigel Farage arrives to cast his vote at Cudham Church of England Primary School in Biggin Hill, Kent

PA

14/18

Justice Secretary and prominent 'Vote Leave' campaigner Michael Gove poses with his wife Sarah Vine after voting in the European Union referendum at their local polling station in Kensington

Getty Images

15/18

Nuns leave a polling station after voting in the EU Referendum in London

EPA

16/18

People arrive to cast their ballots in the EU Referendum in Gibraltar. The United Kingdom and its dependant territories are going to the polls to decide whether or not the the United Kingdom will remain in the European Union

Getty Images

17/18

A man driving a van covered in stickers urging people to vote for the United Kingdom to remain in the European Union drives outside a polling station on the day of the EU Referendum in Gibraltar

Getty Images

18/18

A sign on a gable wall in Belfast's, Loyalist Tigers Bay urging voters to leave the EU using scripture from Revelation 18:4, as voters head to the polls across the UK in a historic referendum on whether the UK should remain a member of the European Union or leave

PA
Brexit donors in Transparency International's top ten also include the private equity investor Jeremy Hosking, and Diana Van Nievelt Price, who in 2005 reportedly bid £440,000 - 15 times over the estimated value – for a painting of Margaret Thatcher at a Conservative fundraising ball.
The tenth biggest donor, giving £650,000, according to Transparency International, was the construction equipment maker JCB, whose chairman Lord Bamford wrote to the company's 6,500 UK employees to explain why he supported Brexit, while stressing: "How you vote is entirely a decision for you."
The reach of big donors was perhaps shown in May when Better for the Country was fined £50,000 by the Information Commissioner for sending more than 500,000 unsolicited text messages urging people to back its Brexit campaign. 
Leave.EU said it would appeal, and Better for the Country said some of the texts had been sent to people who had registered as supporters of the campaign on its website, while the rest went to individuals whose details had been obtained in good faith from a third party data supplier.
The authors of the Transparency International report said that since Better for the Country was only created in May 2015, it did not need to file annual accounts until February 2017, making it harder to see exactly where its money was coming from before people voted in the referendum.
Reuse content