Dragon's Den star Duncan Bannatyne has said he will vote Labour because of Ed Miliband's "courage" in pledging to scrap non-domiciled tax status.
The businessman only last week signed a letter from 103 businesspeople in support of Conservative economic policy.
"Ed Milliband says he will abolish non-dom status in UK. This gets my vote I never thought any party would have courage to do this," he tweeted on Tuesday evening.
Non-domiciled tax status has existed since the colonial era and allows UK residents with earnings from abroad not to pay tax on them in Britain.
Mr Miliband will today argue that it is not fair for 116,000 non-doms to face different tax demands to others.
"We don't compete in the world by offering tax advantages to a few that we don't give to all our citizens and businesses," Mr Miliband will say.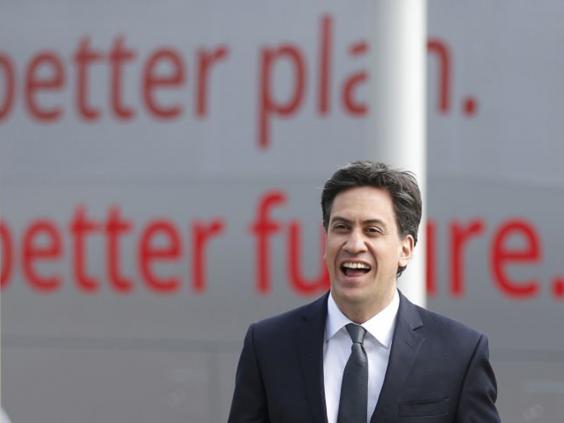 "It is not fair on all those millions of working people and businesses who pay their share and play by the rules. And it's not fair on all the people who rely on our public services either."
The announcement that he will vote Labour appears to be somewhat of a change in heart for Mr Bannatyne.
A letter on the front page of the Daily Telegraph last week, signed by 103 business executives included Mr Bannatyne, praised Conservative economic policy which it says has "been good for business and has pursued policies which have supported investment and job creation".
"We believe a change in course will threaten jobs and deter investment. This would send a negative message about Britain and put the recovery at risk," the letter said.
Chancellor George Osborne argued that intervention was "unprecedented in any recent general election", although an analysis by the Independent found that one-in-five of those who had signed it had been given honours by David Cameron, while one third were Conservative donors.
In pictures: Battle Buses
In pictures: Battle Buses
1/5 Conservatives

Battle bus: A Spanish-built Irizar. Appearance: Big, blue and decorated with union flags. Slogan: "On the road to a better future" Key features: Leather seats, plasma TV screens. Ticket to ride: The Tory bus is strictly invitation only, but journalists who make the cut enjoy complimentary sandwiches, tea, fruit and coffee.

2/5 Labour

Battle buses: A Mercedes coach and two Fiat Scudo Panoramas. Appearance: The coach is silver, Ed Miliband's Fiat is gold and Harriet Harman's is (controversially) pink. Slogan: "A better plan, a better future" Key features: Agility. The Fiats can navigate roads too narrow for the Mercedes. Weaknesses: One of the Fiats broke down on the first day. Ticket to ride: Journalists pay £100 a day to ride with Labour luminaries.

3/5 Liberal Democrats

Battle bus: A 42-seat Van Hool. Appearance: Extremely yellow. The eye-catching design was created by two art students. Slogan: "Stronger economy, fairer society, opportunity for everyone" Key features: Satellite transmitter that allows Nick Clegg to conduct radio interviews on the move; lighting system with "disco mode". Weaknesses: Size – it got jammed on a narrow road in Oxfordshire. Ticket to ride: Journalists pay £750 a day to climb aboard.

Getty

4/5 Greens

Battle bus: A modified Routemaster. Appearance: Bright green, naturally. Slogan: TBC Key features: The Greens' battle bus runs on chip fat and vegetable oil. Weaknesses: Unknown as yet. Ticket to ride: Party members welcome, but it will only be on the road for the final two weeks.

5/5 Ukip

Battle bus: The party doesn't have one. A Ukip-branded Smart car was sighted at the party's campaign launch on Canvey Island, Essex, in February, but a spokesman told The Independent on Sunday that its leaders would be travelling on public transport "just like the rest of us"

Getty Images
BBC Newsnight reported last night that the policy was drawn up by Labour at the same time as its energy price freeze proposal but was held back for the general election campaign.
One top tax lawyer, Jolyon Maugham QC, estimated that the revenue raised by the move would be "a yield well north of £1bn" – and that it could save the Treasury as much as £3bn.
He noted that it was difficult to be accurate with such an estimate, however. Labour says the money raised would amount to "hundreds of millions" and that it would go towards reducing the deficit.