The Women's Equality Party (WEP) has said it has "no regrets" in the fight to oust Conservative MP Philip Davies from Shipley, despite gaining a very small share of the vote in the general election.
The pro-gender equality party's leader, Sophie Walker, ran against the Tory MP and clocked up just 1.9 per cent of the vote. 
The percentage, although small in terms of the overall share, beat the surge of popularity for the Liberal Democrats and even the Tories' rise of 1.4 per cent compared to the 2015 election.
WEP faced accusations of splitting the vote, but figures show that the votes for all parties opposing the Conservatives combined would still have fallen short by 1,439 votes. Mr Davies ended the night with 27,417 votes, making up more than 51 per cent of the overall share.
Ms Walker claimed that her party forced Mr Davies's stance into the spotlight – he was criticised for filibustering an anti-domestic violence bill as he said it did not provide equal protections for men – and the competition halved his majority from almost 10,000 votes in the 2015 general election to less than 5,000 votes in 2017.
"No regrets re Shipley. Our publicity & huge ground campaign mobilised vote that halved PD's majority," tweeted Ms Walker.
"Also personally I lived & worked every day for 2 months to learn & listen to Shipley. Now look 4wd to deepening ties."
Mr Davies said the Conservatives had made a "bit of a pig's ear" of the national campaign but boasted of his own result, joking on Twitter that he was considering bidding for prime minister.
A spokeswoman from the party told The Independent: "The Women's Equality Party was set up to challenge the idea that votes 'belong' to other parties who are not doing enough on women's equality or working collaboratively to challenge the kind of regressive politics that Philip Davies represents.
"This has added urgency now that the Conservatives plan to make a deal with the DUP, and Owen Paterson has already suggested that abortion rights may become a bargaining chip.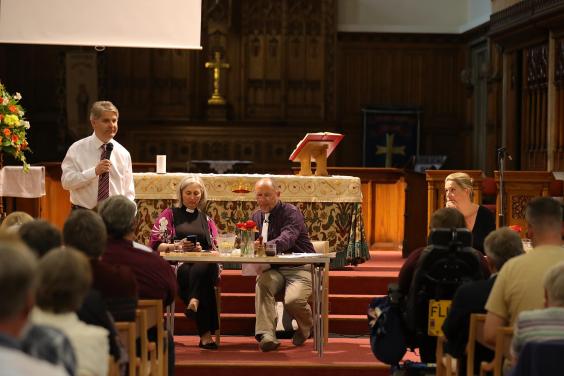 "WEP warned in our campaign manifesto that collaboration would be vital to ensuring women do not pay the price for Brexit and we will continue to push for this, especially in the event of another election."
On the eve of the election, social media users prematurely celebrated the ousting of Mr Davies, before the final results showed he had in fact held on to his seat.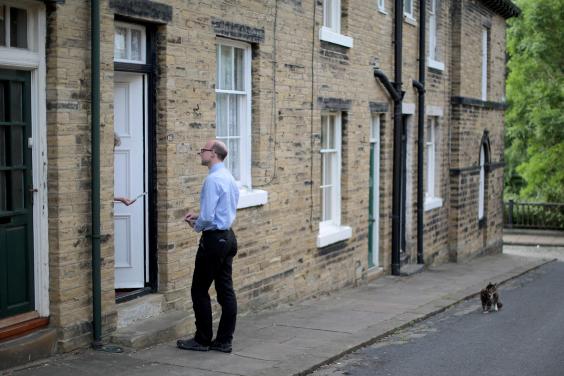 Mr Davies described outlets, such as BuzzFeed and Huffington Post, who had reported the initial feminist celebrations, as "fake news", and added: "More proof of needed that people shouldn't believe anything they read on Twitter."
WEP fielded seven candidates in the election across the UK, two years after it was founded by Catherine Mayer and Sandi Toksvig. 
General Election 2017: Big beasts who lost their seats
General Election 2017: Big beasts who lost their seats
1/7 Nick Clegg

Nick Clegg delivers a speech despite losing the Sheffield Hallam Seat

Darren O'Brien

2/7 Gavin Barwell

Getty

3/7 Angus Robertson

4/7 Nicola Blackwood

Nicola Blackwood said the UK spent much less than competitors such as Germany and the US

PA

5/7 Alex Salmond

Former First Minister Alex Salmond is standing for reelection in the constituency of Gordon, Scotland

PA

6/7 Rob Wilson

Rex Features

7/7 Ben Gummer

PA
Announcing her candidacy for Shipley in April, Ms Walker said: "Philip Davies's track record of misogyny should have no place in Parliament."
In response, the Liberty Belles, a group of five anti-feminist women, launched a campaign called "Ladies for Phillip Davies" to support his "quest for real gender equality".
During the election campaign, Ms Walker and Ms Mayer protested TV and radio networks' decision to minimise coverage of smaller parties like WEP and the Greens, while frequently giving a platform to former Ukip leader Paul Nuttall.
The DUP, Northern Ireland's socially conservative and unionist party, is forming a deal with the Tories after the latter failed to gain an overall majority last week. The DUP has been criticised for its stance against gay marriage, abortion and progress on climate change.
Reuse content