Imagine it: an episode of The Thick of It lasting 365 days rather than 30 minutes. I shall love every moment, of course, but then I am not normal. "For most normal people, politics is a distant, occasionally irritating fog," as Tony Blair says in his memoir. The other kind of toxic smog is about to get closer, thicker and more irritating.
On Wednesday, the election will be exactly one year away. That is the start of the "long campaign". The time when spin doctors test and re-test the messages they hope will appeal to irritated, inattentive voters. Or, more important, that will put voters off the other lot.
The election persuaders know it is the next 11 months that matters. They know that, last time, 57 per cent of voters said they had made up their minds before the final three-week campaign proper even started. So by the time David Cameron goes to the Palace to ask for the dissolution of Parliament, more than half of the election will already have been fought.
That is why the electioneering starts now. You won't get a loudspeaker on the top of a car competing with the chimes of the icecream van yet, but you will get surprisingly professional leaflets for the European Parliament and local elections later this month. A bit like a dress rehearsal, except that Nigel Farage appears not to have read the script. If you run a business, you will have had a mass-produced letter from Mr Cameron on 10 Downing Street writing paper coincidentally reminding you about a cut in National Insurance for hiring new workers, though not saying "Vote Tory" in so many words.
It is all about message discipline. This means attack, rebuttal and prebuttal units: it means "war rooms" staffed with ambitious young graduates who want to be special advisers and who say, "Well, yes, I would consider serving my community as an MP if the opportunity presented itself."
It means "media monitoring", watching every outlet like a hawk, scanning Facebook and spooling through Twitter, getting ready to fire back with arguments and statistics if your side is dissed. It means brainstorming meetings in the open-plan to draft attacks on the other side, and to anticipate the other side's attacks. Above all, it means repeating the core messages – "Long-term economic plan"; "Cost of living crisis"; "Things are getting better; don't let Labour ruin it"; "Do you feel better off than five years ago?" – so often that even the least-attentive voter picks up something through the fog…


Election countdown: Key moments (real or otherwise) in the year to come
22 May 2014
European Parliament and local elections. It might not seem as though Nigel Farage's grin could get any wider, but it will. Ukip will probably be the night's winner – but in the past, voters have behaved very differently at subsequent General Elections
July 2014
JK Rowling donates £1m to Labour and describes Ed Miliband as the Harry Potter of politics
18 September 2014
Scottish referendum. If Scotland votes to stay in the Union, that would be a huge relief for Cameron. Although the Tories would be unlikely to gain much electoral benefit north or south of the border, if Scotland votes for independence, the rest of this timeline could look very different – it would be a great failure for Cameron and he might even resign as Prime Minister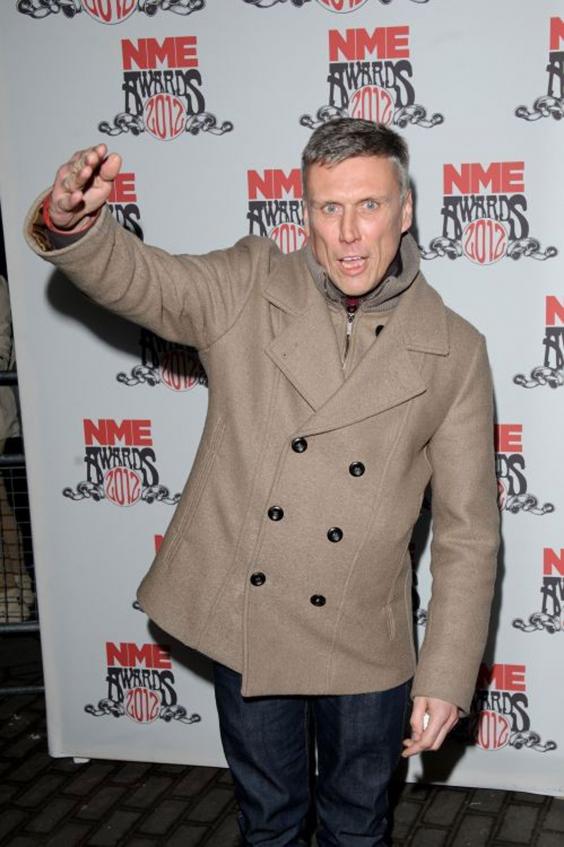 20 September 2014
Bez (pictured above) and other assorted musicians and comedians who intend to stand as candidates in the election hold a pre-partyconference party that descends into chaos
21 September-8 October 2014
Party conference season, with the Lib Dems, unusually, going last. Still, that other plan to raise the party's profile – challenging Farage to the debates – worked for Nick Clegg, didn't it?
Mid-October 2014
Red-top scandal ensnares top Lib Dem. Party jumps five points in the polls
Late October 2014
Civil servants enter talks with the Opposition about what might happen if they win. This used to start four months before the expected date of an election, but now the date is fixed, it starts a bit earlier
November 2014
Conservatives move into lead in the opinion polls. In most elections since the war, there has been a swing to the Government in the year before elections
January-March 2015
Political advisers gradually move from ministerial and shadow ministerial offices to party HQs, and new staff are recruited
February 2015
Boris Johnson is sensationally selected to replace Sir Malcolm Rifkind, who left his decision to retire at the election rather late, in Kensington. That means that if Cameron loses, Boris would be available to contest the leadership, although his term as Mayor of London runs until 2016
March 2015
Broadcasters announce that they are unable to agree terms for TV debates. Most newspaper commentators agree it was Cameron wot funked it, but there is enough flung in Farage's direction for the blame game to be as clear as mud. People dressed as chickens try to ambush the Prime Minister but find themselves annoying Bez instead
March 2015 Budget
George Osborne's last chance to shine: ever since Norman Lamont dished Labour by announcing a tax cut for the low paid in 1992, this has been the big chance to shape the economic argument of the campaign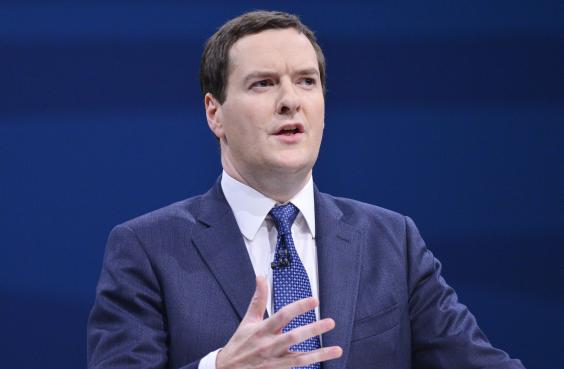 March 2015
Russell Brand changes his mind and launches a campaign to persuade young people to register by the April deadline and use their vote
April 2015
David Cameron goes to the Palace to ask the Queen to dissolve Parliament. By now, around 60 per cent of people have already decided how they will vote
Late April 2015
Campaign descends into farce as people dressed as chickens, Wallace and Gromit, top-hatted toffs and two-faced Cleggs invade every event
7 May 2015
Polling day: 14 per cent of people decide how to vote in the final 24 hours
Classic moments from recent history
Margaret Thatcher visits Moscow at start of election campaign, 1987
Neil Kinnock shouts, "We're all right," at pre-election rally, 1992
John Major begs his Eurosceptics not to "bind my hands", 1997
John Prescott punches a protester, 2001
Tony Blair buys Gordon Brown an ice-cream cornet, 2005
Gordon Brown calls Gillian Duffy "a bigoted woman", 2010

The slogans
Labour isn't working Conservative poster, 1978, over a dole queue
Think positive. Act positive. Vote Labour. 1983. Some frontbenchers refused to use it because it was ungrammatical
Labour's policy on arms Conservative poster, 1987, of a soldier with his hands up
Labour's tax bombshell Conservative poster, 1992
Vote for recovery, not the start of a new recession Conservative poster, 1992
New Labour, new danger 1996. Won awards; Tories lost anyway
Are you thinking what we are thinking? Conservative slogan, 2005. Implied that everyone was secretly racist
Not flash, just Gordon 2007
A future fair for all Labour, 2010. Sounded as though it promised a funfair for everyone
The songs
'Things Can Only Get Better' D:Ream, Labour, 1997
'New Beginning' Stephen Gately, Lib Dems, 2001
'Everybody's Changing' Keane, Conservatives, 2010

The wisdom
'We may have democracy, or we may have wealth concentrated in the hands of a few, but we can't have both'
Louis D Brandeis, US Supreme Court Judge (1941)
'Hadn't we fought a great campaign? Hadn't we impaled our enemies on our bayonet, like ripe fruit? Hadn't our strategies, like something derived from destiny, scattered the proud in the imagination of their hearts?'
Tony Blair on the 1997 election
'Perhaps election fever is developing into something more like sleeping sickness, as the utter boredom of a contest in which almost all the attention seems to be on personalities and polls wears us all down. I just wish they would get on with it'
Norman Tebbit (2010)
'Every election is determined by the people who show up'
Larry J Sabato, American political scientist (2012)
'Stop voting. Stop pretending. Wake up. Be in reality now. Time to be in reality now. Why vote? We know it's not going to make any difference'
Russell Brand (2014)
'Create a party yourself'
Twiggy Garcia, the barman who tried to 'arrest' Tony Blair, disagreeing with Brand
The players
Conservatives
Lynton Crosby, the Australian hired gun given to aphorisms such as "get the barnacles off the boat", ran the Tory campaign in 2005 (lost) and Boris Johnson's London campaigns in 2008 (won) and 2012 (won again). His style is ruthless simplification. A weakness is that his consulting firm, Crosby Textor, works for tobacco companies. Jim Messina, an American specialist in data and trophy hire – he had the grand title of campaign manager for Barack Obama's re-election in 2012 – is expected to work for the Tories from the US. George Osborne is the top elected politician running the show.
Labour
Douglas Alexander, the Shadow Foreign Secretary who was junior campaign co-ordinator in the 2001 and 2010 elections, is now in overall charge – though he was the recent target of anonymous complaints in the press from Shadow Cabinet rivals who think he is too cautious. David Axelrod, Obama's "senior adviser", fell out with Messina in the 2012 campaign – so it was natural he should be a trophy hire for a rival party in the UK. Spencer Livermore, director of strategy for Gordon Brown, is number two to Alexander and has Ed Miliband's confidence, as his friend. He did, however, urge Brown to call an early election and left after he failed to do so, having fallen out with Ed Balls. Awkward.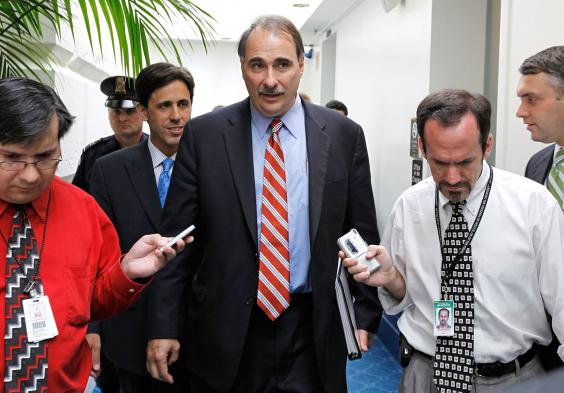 Liberal Democrats
The South African Ryan Coetzee, a former MP in South Africa for the opposition Democratic Alliance, is Nick Clegg's head of strategy. There was a bit of a synthetic fuss recently when journalists noticed that his £110,000 salary as a special adviser is paid by the taxpayer. It was his idea to raise Clegg's profile by challenging Nigel Farage to public debates. That went well. Jonny Oates, chief of staff to Clegg, is a former director of communications for the party, who gets on well with journalists. Paddy Ashdown, 73, has come out of non-retirement to lend some yomping gravitas to the struggle against oblivion.
Ukip
Nigel Farage is one of those people who complains about having to do everything himself, and who falls out with each person brought in to do it for him. Patrick O'Flynn, director of communications for the party and former Sunday Express columnist, helped brief Farage for the debates with Clegg, which went well, and has not fallen out with the leader yet. He is expected to be elected as an MEP this month. Alexandra Phillips is called head of media, but more power lies with donors such as Paul Sykes, who paid for £1.5m worth of European election billboards on condition that he approved them.