Ed Miliband has said that the concerns of Ukip supporters and other right-wing groups are mostly "based on reality" rather than prejudice.
The Labour leader had been asked whether he was "concerned" about Nigel Farage's party and the rise of Eurosceptic and anti-immigration groups in the UK. He was speaking to young voters during a question and answer session on Monday at Facebook's London offices called Stand Up Be Counted: Ask The Leaders.
"I'm incredibly proud of the fact we're an open, tolerant country. I'm the son of immigrants, my parents came here as refugees from the Nazis and I think that is one of the great things about Britain," Mr Miliband said.
"We've got to champion openness and our diversity but we've got to make it work."
What Labour said on immigration
What Labour said on immigration
1/7 Ed Miliband

Labour leader Ed Miliband was accused of telling MPs to "move conversation on from immigration," as revealed by a leaked document made available in December to The Telegraph

PA

2/7 Diane Abbott

Diane Abbott, MP for Hackney North and Stoke Newington, said: "Freedom of movement is an absolutely central component of the EU"

Getty Images

3/7 David Lammy

MP David Lammy said Labour's new "tough rhetoric" on immigration had upset his constituents

Charlie Forgham-Bailey

4/7 Frank Field

MP Frank Field was reported in December to have said that immigrants are contributing "a lot less" than people think to the economy

Justin Sutcliffe

5/7 Chuka Umunna

Shadow Business Secretary Chuka Umunna said: "People absolutely have legitimate concerns about controlling the numbers that come in and out"

AFP/Getty

6/7 Lucy Powell

MP Lucy Powell, Shadow Minister for the cabinet, is reportedly responsible for approving the leaflet that told doorsteppers to "move conversation away from immigration"

7/7 Yvette Cooper

Shadow Home Secretary Yvette Cooper said: "Immigration is important for Britain but it has got to be controlled and managed so the system is fair for everyone"

Getty Images
The Prime Ministerial hopeful then offered the crowd of young voters an example of where he thought the system "doesn't work".
"You get a situation where people are being brought here, being paid less than the minimum wage, or 15 people being in a house," he said.
"That exploits migrant workers but it also undercuts wages.
"I think most of the time, people's concerns aren't based on prejudice, they're based on reality.
"When people see that happening, they say 'hang on a minute, that's not fair, we've got to do something about it."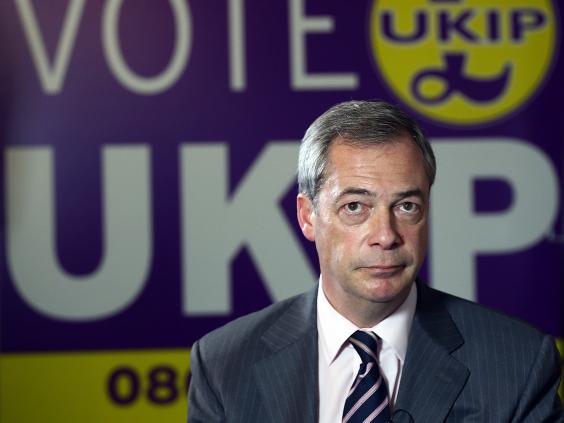 Mr Miliband suggested that wages were being "driven down" by migrant workers but did not outline a strategy for tackling the issue.
His comments came after a leaflet was sent out on Labour's "tough new approach to immigration".
Surprised this is a Labour flyer. We're a pro-immigration party: let's not race to the bottom trying to out-kip UKIP. pic.twitter.com/fR0pCFrtnl

— David Lammy (@DavidLammy) January 26, 2015
"Let's have the openness and tolerance that is brilliant for Britain," he added. "But let's also make sure we make that vision of that open, tolerant society that works for everybody and not just some people."
The session was part of Sky's "Stand Up and Be Counted: Ask the Leaders" pre-election event, where David Cameron and Nick Clegg also appeared.
Mr Miliband was criticised online for his response to another question, where he listed being a Treasury adviser and teaching at Harvard as "life experience outside of politics".
Reuse content