A majority of people support electoral reform amid growing fears of chaos after Thursday's general election, according to a survey for The Independent.
Politicians in all parties admitted there will be a renewed debate about voting reform if the first-past-the-post system produces the stalemate suggested by the opinion polls. Only four years ago, Britain voted by 68 to 32 per cent in a referendum against a switch to the alternative vote system.
Pollsters ORB, who questioned more than 2,000 people between May 1-3, found that 61 per cent believe the system should be reformed so that smaller parties are better represented in parliament, while 39 per cent think it should remain as it is, with MPs chosen directly by their constituents.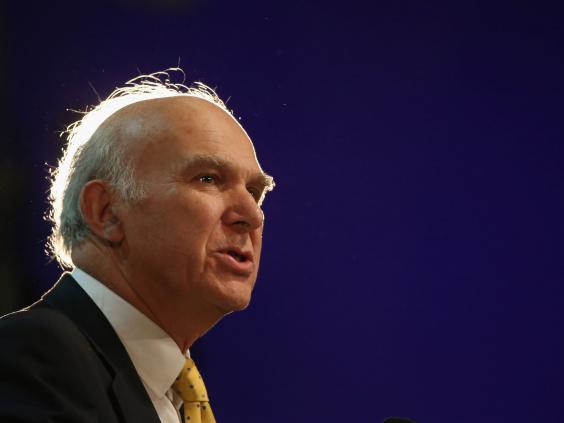 Men (63 per cent) are slightly more likely to support change than women (59 per cent). There is majority support for electoral reform among all age groups, although 18-24 year-olds (68 per cent) are more likely to back change than those 65 and over (52 per cent). Reform is endorsed by all social class groups and in every region of Great Britain.
---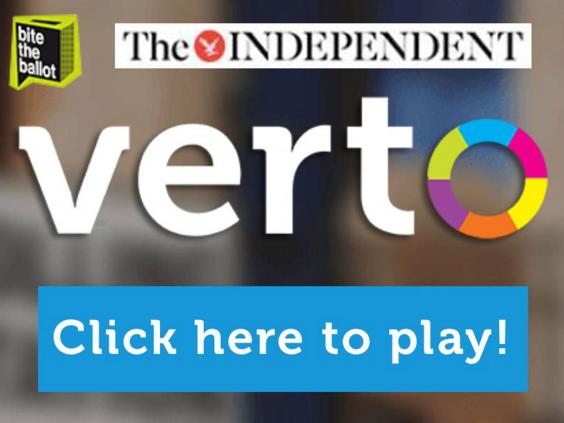 Are you undecided about who to vote for on 7 May? Are you confused about what the parties stand for and what they are offering? Take this interactive quiz to help you decide who to vote for...
---
The fairness of the system is bound to be in the spotlight after the election. Ukip and the Greens look certain to win only a handful of seats between them despite averaging 13 per cent and 5 per cent respectively in the polls. In contrast, the Scottish National Party could win 46 seats with about 4 per cent of the national vote.
Politicians believe that support for reform will grow if Thursday's result leads to a prolonged period of uncertainty and instability.  In a foretaste of the wrangling ahead, Labour prepared to call it "a constitutional outrage" if David Cameron tries to "squat" in Downing Street after the Conservatives won more seats than Labour without being able to muster a Commons majority with other parties for his first Queen's Speech.
In a frantic final 48 hours of campaigning, Labour will focus on the NHS and the Conservatives the economy. 10 leading economists warn that the incoming government must drop the Coalition's economic policies and not repeat the mistakes made since 2010.  In a letter to The Independent, they say: "The overall policy result since the financial crisis of 2008-9, has been the slowest recovery from any major recession in modern times." 
The parties are gearing up for a post-election debate about voting reform.  Although the current system may help the Liberal Democrats save more seats that their 9 per cent opinion polling rating suggests, the party will stick to its long-standing support for proportional representation.
Vince Cable, the Lib Dem Business Secretary, said: "There must be a debate. The system is breaking down and producing particularly absurd outcomes." He said the SNP could sweep the board north of the border with "barely majority, and possibly minority support."
Mr Cable added: "First-past-the-post was designed for a two-party system. We have long since passed that point. The next step is for people in the two biggest parties to say 'enough is enough'.  The problem is that they are vested interests standing in the way. I would hope they realise we are getting into dangerous political waters – parties with very limited legitimacy trying to form governments."
In pictures: Experts' predictions for the General Election - 03/05/15
In pictures: Experts' predictions for the General Election - 03/05/15
1/10 Andrew Hawkins (ComRes)

"The sclerotic, negative and risk-averse campaigns from the two main parties make it hard to see how much can alter. So, my prediction is the same – Tories get most votes, but Labour better placed to form a government. Then a long spell of political and perhaps constitutional chaos."

Andrew Hawkins

2/10 Joe Twyman (YouGov)

"'The world is changed, I feel it in the water, I feel it in the earth. I smell it in the air.' So begins the film version of Lord of the Rings. – which is, of course, the famous tale of an epic journey culminating in the final battle between good and evil. The world of British politics has certainly changed. "With a few days still to go I expect that more change could still occur, but it is likely to be minor and the national level and more concentrated on the ground in the key marginal constituencies where the Hold Your Nose or Cut It Off to Spite Your Face™ message pushes home. I expect the Conservatives to be the beneficiaries, but it will not be anything like enough to make a difference to the overall result."

3/10 Ben Page (Ipsos MORI)

"As the only pollster to correctly predict a hung parliament last time – and then foolishly change my prediction when I saw ALL the others were saying a Conservative majority – I am going to say hung parliament again. With more Conservative than Labour seats. The SNP won't wipe out the Labour Party completely in Scotland but will get them down to single figures. The Lib Dems will out perform their poll numbers and should get circa 26 seats – or more. Ukip will be delighted with four seats at most, probably fewer."

4/10 Rick Nye (Populus)

"Tories largest party, comfortably."

5/10 Nick Moon (GfK)

"SNP now 50, Ukip 2; Tories to be largest party in votes and seats, but still a Labour minority government."

6/10 Damian Lyons Lowe (Survation)

"Conservatives – I'm upgrading my seats prediction to 270-280 from 260-280. Labour – downgrading again to 265-275, based on the SNPs' continued surge and Conservatives doing better in our seat-voting question as the election draws near and views are localised: SNP 45; Lib Dems 30; Ukip 6; Green 1; Respect 1. Ed Miliband will be the next prime minister."

7/10 Michelle Harrison (TNS)

"We enter the last few days of this campaign pretty much where we started. This election represents what happens when a country is not confident about its economic future, unsure of its place in the world, and fed up with the state of its politics. "The political stalemate at the centre, and the fragmentation of the traditional party system, has left us with a set of polls incapable of telling what will ultimately happen, when there are so many potential scenarios. What we can feel confident about though is that Thursday will be a seismic night for politics in Scotland. When the votes are counted, we expect the Tories to be the largest party, but that Labour should still have the greatest chance of forming a government. But how do we measure the advantage for the Conservatives of already being in No 10 in the days after the general election? The real drama will start on Friday."

8/10 James Endersby (Opinium Research)

"We saw some movement to the Tories, but the two big parties are back to being neck and neck with the Conservatives a hair's breadth ahead. How this translates into seats or a coalition is unclear but based on our numbers we'd put the Conservatives ahead of Labour on vote share but the two parties within 10 seats of each other in the new House of Commons. The maths here gives Ed Miliband more options than David Cameron, so it might be sensible for voters to look up Ramsay MacDonald when trying to make sense of the result!"

9/10 Martin Boon (ICM)

"The Tories appear to have developed a little momentum, which may or may not make any difference. I sense the now traditional herding of pollsters has begun, and the polls will coalesce around a Tory lead of between two and six points. I'll guess at 36 per cent for the Tories and 32 per cent for Labour. The fight for third place could go either way. Beyond that I just don't know what will happen and defer to the academics and gamblers when it comes to seat projections, and indeed when it comes to who on earth is going to form our next government. I'd like to apologise to Independent on Sunday readers for fence-sitting, but as I've said repeatedly of late: How should I know? I'm only a pollster."

10/10 Lord Ashcroft (Lord Ashcroft Polls)

He refuses to make predictions. "My polls are snapshots, not predictions."

Rex
Rob Hayward, an elections expert and former Tory MP, supports the present system but admitted: "Clearly, there will be a debate." He said Ukip could win 3.5m votes on Thursday but only two or three seats. Although the voting system would be a secondary issue for the Tories if they formed a government, he said, it would be pushed up their agenda if Labour tried to govern with SNP support.  Mr Hayward said that, on one scenario, the Tories could win the same number of votes as Labour and the SNP combined, but the Tories and  could have 280 seats and  Labour and the SNP 320 or more  between them.
Graham Allen, who was Labour chairman of the Commons Political and Constitutional Reform Committee in the last parliament, said MPs should be recalled next Monday, if no party wins a majority to discuss the election outcome --including the electoral system. There should then be a constitutional convention. "If people who vote for smaller parties feel under-represented, we could be in danger of de-legitimising our democracy," he said. "The idea that we could park this and go back to business as usual would look complacent to the public."
Mr Allen added: "A constitutional convention  could deal with all these issues outside the battle of a general election and come to a rational decision about our democracy. It is tremendous opportunity."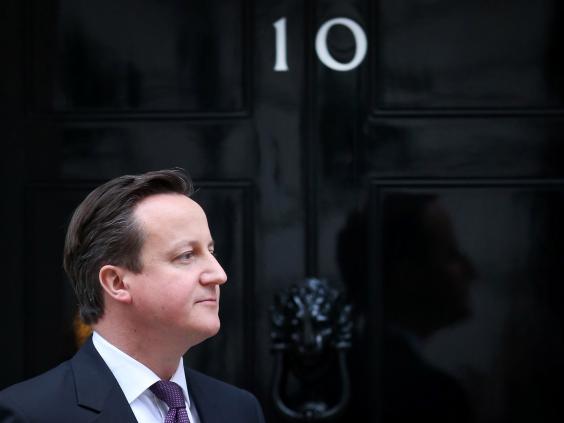 There is growing support for a constitutional convention among academics, experts and pressure groups such as the Electoral Reform Society (ERS). Labour, the Liberal Democrats and the Greens back the idea. A convention  would also look at the issues raised by last autumn's referendum on Scottish independence and Tory plans for "English votes for English laws."  
Defenders of the present system say that in the 29 elections since 1900, the average vote share has been Tory 44 per cent, Labour 33 per cent and Lib Dems 19 per cent. The amount of time spent in government has been Tory 54 per cent, Labour 29 per cent and Lib Dems 12 per cent – not wildly different.
Critics of PR claim that some small parties can enjoy long spells in governing coalitions, giving them much more influence than their popular support merits. They cite the role of the Free Democrats in Germany.
AV referendum
A referendum on the voting system sealed the deal on the Coalition in 2010 when the Conservatives surprised the Liberal Democrats by agreeing to one on the alternative vote (AV).
Under this, voters can list candidates in order of preference, the bottom candidate drops out and  second preference votes are redistributed until one candidate gets more than 50 per cent.
When the referendum came a year later, things did not go according to Nick Clegg's plan.  Fearing defeat at one point, the Tories attacked him personally. The Labour leadership backed changed but refused to campaign alongside Mr Clegg.
It was no surprise when the public voted by 68 to 32 per cent against change, on a 41 per cent turnout.
Reuse content