Britain would turn into a "communist dictatorship" if an Ed Miliband government was propped up by Nicola Sturgeon's SNP, according to the wife of Michael Gove.
Sarah Vine, the Daily Mail columnist, commented on a friend's Facebook status to warn of what life would be like if Labour was to form a minority government propped up by the SNP.
She also managed to insult northerners and Scots by claiming the north of England and Scotland would "leech off us until we die". "Might as well just open a vein and let them have it all now," she said as she poured out her innermost fears.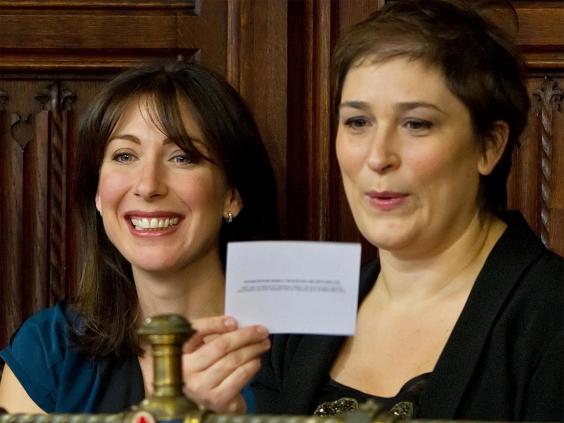 Mr Gove's wife even used a reference from the black comedy Withnail and I to depict Labour and the SNP as out of touch thieves.
"I fear the goldfish people are going to win," the PoliticsHome website reported. "To paraphrase uncle Monty in Withnail and I "I mean to have power even if it must be burglary."
"They will unite with Sturgeon - and take power. The north and then Scotland will then leech of [sic] us until we die. Might as well just open a vein and let them have it all now. This country will be a communist dictatorship."
I

t is the most hyperbolic scare story yet from a Tory figure warning of the dangers of a Labour/SNP deal.
Former Prime Minister Sir John Major was wheeled out by the Conservative party today to predict a government of "mayhem" if a minority Labour government was propped up by Scottish nationalists and he claimed the UK government would be left vulnerable to a "daily dose of political blackmail" by the SNP if this was the case.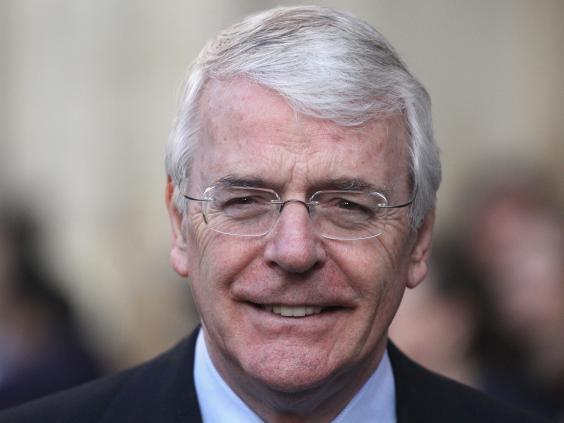 It is the kind of scaremongering we have become accustomed to as the Tories attempt to exploit English voters' fears about the prospect of Mr Miliband doing a deal with Ms Sturgeon to win power.
Earlier this month the Defence Secretary Michael Fallon launched a highly personal attack on Mr Miliband by claiming the Labour leader was prepared to "stab the United Kingdom in the back to become Prime Minister".
He warned that his failure to commit to replacing all four of Britain's nuclear submarines suggested he was prepared to scrap Trident in exchange for SNP support in a post-election deal.
Making a bizarre comparison to his decision to stand against his brother in the Labour leadership race in 2010, Mr Fallon said: "Ed Miliband stabbed his own brother in the back to become Labour leader. Now he is willing to stab the United Kingdom in the back to become prime minister."
In pictures: Experts' predictions for the General Election - 19/04/15
In pictures: Experts' predictions for the General Election - 19/04/15
1/10 Andrew Hawkins (ComRes)

"I am thinking Labour will be the largest party. Cameron is making no headway and refusing the debate was a misjudgement. Even if the Conservatives are the largest party I cannot see how they can win enough seats to form a viable alternative to an Ed-led, three-way arrangement with the Lib Dems and SNP."

Andrew Hawkins

2/10 Joe Twyman (YouGov)

"Ed Miliband's performance at the challengers' debate could boost his ratings, and may result in a short-term boost for his party's fortune, but I think it unlikely to change the overall picture longer term."

3/10 Ben Page (Ipsos MORI)

"Labour had the better week, and Ed Miliband is improving his personal ratings from a low base, but neither of the two main parties is getting a majority in these numbers."

4/10 Rick Nye (Populus)

"Still no change."

5/10 Nick Moon (GfK)

"I agree with Rick [Nye, who said "no change" last week]. Most campaigns don't really see much change."

6/10 Damian Lyons Lowe (Survation)

"On the balance of Thursday's debate – I'm staying unchanged."

7/10 Michelle Harrison (TNS)

"The Conservatives and Labour have barely moved. The most notable event? The SNP hitting 52 per cent on the latest TNS Scotland poll. A key theme for this election is the impact of 'edge' politics on the centre."

8/10 James Endersby (Opinium Research)

"Our poll gives the Tories a four-point lead. It was carried out either side of Thursday's TV debate so we haven't seen the expected dent in Tory fortunes yet. The pattern we've seen for a while now appears to be unaffected by week-to-week events. If our figures hold fast, the Lib Dems would still be kingmakers as Tories plus DUP wouldn't equal 326 seats, but neither would SNP plus Labour. Both sides would need the Lib Dems to eke out a majority."

9/10 Martin Boon (ICM)

"We caused something of a kerfuffle this week with a Tory six-pointer. Looking back over the last four campaigns, on each occasion the incumbent government just failed to reach the vote share achieved on our first campaign poll. As I'm reaching for an answer, on that basis alone I'll go for 36 per cent for the Tories and 34 per cent for Labour."

10/10 Lord Ashcroft (Lord Ashcroft Polls)

He refuses to make predictions. "My polls are snapshots, not predictions."

Rex
Ms Vine's attack on Mr Miliband is not the first time she has had a pop at the Labour leader. Last month she wrote how extraordinary it was that, despite living in a £2m-plus townhouse, the Milibands had a kitchen that was a "mean, sterile, little box" that could have been in a "Communist-era housing block in Minsk".
It followed Mr Miliband's interview with the BBC, in which he invited the cameras into his home. It sparked the revelation from another columnist that the picture was taken in the Miliband's smaller, "functional kitchenette," and the family have a second, larger kitchen downstairs.
---
The Independent has got together with May2015.com to produce a poll of polls that produces the most up-to-date data in as close to real time as is possible.
Click the buttons below to explore how the main parties' fortunes have changed:
All data, polls and graphics are courtesy of May2015.com. Click through for daily analysis, in-depth features and all the data you need.  (All historical data used is provided by UK Polling Report)