The leader of the Green Party has said she was misquoted in an article claiming she suggested that being poor in India was not as bad as being on benefits in Britain.
Natalie Bennett told The Independent a point she made about "comparative poverty" in an interview with The Economist had been misrepresented.
The original article said: "[The Greens] are broadly against consumption, for example: 'The world is sodden with stuff, it cannot have more stuff,' said Ms Bennett.
"Yet they do not appear to have considered what that would mean for billions of the world's poorest people, almost none of whom live in Britain.
"When Bagehot [the interviewer] suggested to her that there was a problem with this, Ms Bennett said he was worrying too much: to be poor in India wasn't so bad as to be on benefits in Britain, she suggested, 'because at least everyone else there is poor too'."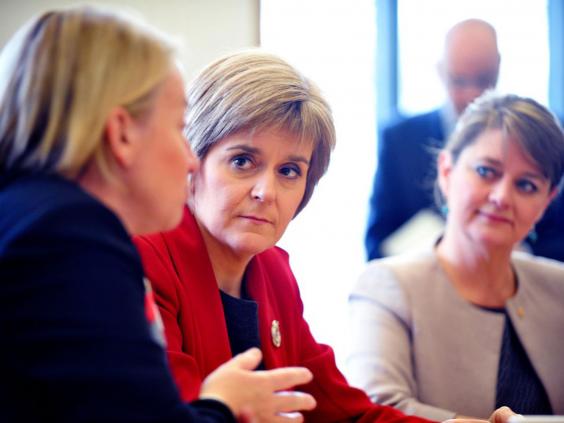 The statement was quickly picked up by critics on Twitter, with some saying the "embarrassing" comment overlooked huge wealth inequality in India.
Nigel Farage, the leader of Ukip, even waded into the row, calling it "utter drivel, highlighting a major lack of critical thinking and compassion."
What utter drivel, highlighting a major lack of critical thinking and compassion: http://t.co/Yh1U0KWa2p

— Nigel Farage (@Nigel_Farage) December 30, 2014
But speaking to The Independent, Ms Bennett said the article did not accurately represent what she said during a discussion with the interviewer.
"The journalist put the claim to me that there is 'no such thing as real poverty in Britain' and I spoke about comparative poverty," she added, saying the journalist had brought up India.
"It doesn't make sense to look at benefits and compare the figure to income abroad…the reality of comparative poverty is striking people on benefits and low wages."
Ms Bennett said that low-income households struggled maintaining a standard of living considered normal in the UK, giving the example of buying school uniform or broadband for children's homework, and contrasting comparative to "absolute" poverty.
She was elected the leader of the Green Party in 2012 after joining in 2006. Ms Bennett moved to Britain in 1999 after leaving her native Australia, where she worked as a journalist.
Reuse content