Jeremy Corbyn has been accused of sabotaging attempts allow MPs to elect the shadow Cabinet in an email sent to Labour MPs by the chair of the parliamentary party, John Cryer. 
Despite Mr Corbyn's call for unity following his reelection as Labour leader on 24 September, Mr Cryer complained he and former Chief Whip Rosie Winterton had been kept in the dark about the shadow Cabinet reshuffle.
The new full shadow Cabinet was unveiled on Friday evening, with Mr Corbyn's key allies - such as Diane Abbott and Baroness Shami Chakrabarti - receiving promotions. 
In the email Mr Cryer denounced Mr Corbyn's decision to begin the reshuffle - which saw Ms Winterson sacked in favour of Nick Brown - without consulting them and accused him of failing to engage in talks about a partially elected Shadow Cabinet "in a constructive way".
He said: "As you will be very much aware, at the beginning of September the PLP [Parliamentary Labour Party] voted overwhelmingly for the return of elections to the Shadow Cabinet.
"This has never implied that the entire Shadow Cabinet should be elected; neither the PLP or the parliamentary committee were prescriptive in that regard.
"This led to negotiations involving myself and the then chief whip, Rosie Winterton, and people from the leadership team.
"As far as Rosie and I were concerned, the talks were held in good faith with the aim of striking an agreement which would allow some places to be filled through elections while the leader would retain the right to appoint others.
Labour leadership contest: Jeremy Corbyn vs Owen Smith
Labour leadership contest: Jeremy Corbyn vs Owen Smith
1/8

Jeremy Corbyn and Owen Smith clash at a leadership hustings in Gateshead, where Mr Smith was scarcely able to answer a question without being booed by Mr Corbyn's supporters

PA

2/8

"Jeremy himself admitted he was seven out of 10 in terms of his faith in the European Union. He said it," said Mr Smith during his second live debate with Jeremy Corbyn

Getty

3/8

Ballot papers are currently due to be sent out on 22 August and returned a month later, with the result being announced at a special Labour conference on 24 September

Getty

4/8

Jeremy Corbyn supporters cheer and wave placards as the Labour Leader addresses thousands of supporters in in Liverpool, England

Getty

5/8

Labour Party leadership candidate Owen Smith poses for a picture with supporters during a picnic for young members in London Fields, Hackney in London

Getty

6/8

The Labour leader has a spring in his step at a leadership rally in Sunderland

Screenshot

7/8

Labour leadership contender Owen Smith delivers a speech at the Open University in Milton Keynes, where he promised to reverse Conservative cuts set to leave millions of low paid workers thousands of pounds a year worse off

PA

8/8

Shadow Chancellor John McDonnell has urged Owen Smith to distance himself from those saying they want to split the Labour party

Getty
"We held a number of meetings, most recently during Labour conference, and were genuinely hopeful that we could get to an agreement which would have the chance of drawing the PLP together so that we could go forward in a more unified manner than has hitherto been the case.
"However, it became clear on Wednesday that a reshuffle was under way, which had not been discussed or mentioned. It now seems to me that the party's leadership did not engage in the talks in any constructive way."
A spokesman for Mr Corbyn defended the move saying: "Shadow cabinet elections will be considered by Labour's national executive committee as part of a wider party democratisation at a special meeting next month."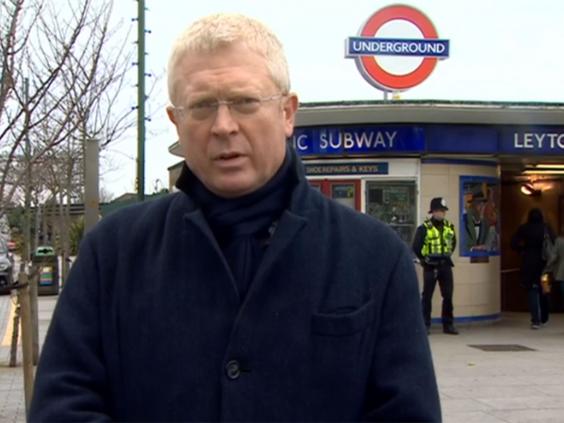 But during his reshuffle Mr Corbyn removed Jon Ashworth from his position as shadow Cabinet representative on the party's National Executive Committee (NEC) and replaced him with his ally, Kate Osamor.  This has tipped the balance on the NEC in Mr Corbyn's favour.
Critics have dubbed this Mr Corbyn's "revenge reshuffle" after he defeated Owen Smith in the second Labour leadership election in a year. However Mr Corbyn has publicly called for the party to come together. 
Mr Corbyn, who refused to resign following a vote of no confidence by the PLP in June, said he derived his authority from his election by the party members and pointed out he has managed to increase his majority. 
Many of those who rebelled refused to serve in Mr Corbyn's shadow Cabinet but others have made a return to the opposition front bench.
Additional reporting by PA
Reuse content