Parts of the Tories' trade union crackdown resemble measures enforced under General Franco's Spanish dictatorship, one of the party's senior MPs has said.
David Davis, a former shadow Home Secretary and noted civil libertarian, criticised the idea that individual people on picket lines should be forced to register with the police.
"I agree with most of the Trade Union Bill - I think it's very sensible," he told the Murnaghan programme on Sky News.
"But there are bits of it which look OTT, like requiring pickets to give their names to the police force. What is this? This isn't Franco's Britain, this is Queen Elizabeth II's Britain."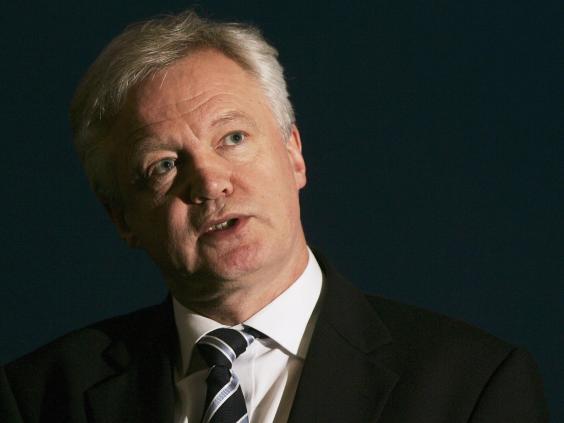 General Franco was the dictator of Spain between 1936 and 1975, ruling a hard-right ultra-nationalist one-party state.
The criticism of the proposed law comes after a YouGov poll found that 65 per cent of the public are against provisions in it to bring temporary agency staff to break public sector strikes.
In pictures: Tube strike in London
In pictures: Tube strike in London
1/11 London

People queue for a bus at Stratford station

2/11 London

Commuters queue for buses during a tube strike at Victoria Station

3/11 London

Commuters queue for buses during a tube strike at Victoria Station

4/11 London

Commuters wait to board a train to Kings Cross at Finsbury Park overground station

5/11 London

Union members hold a picket outside Kings Cross Underground station, as commuters and tourists face a day of travel chaos because of a strike which has closed the underground

6/11 London

Thousands of bicycles are locked in a bike rack at Paddington Station. Commuters are having to find alternative methods of travel as the London Underground trains are not running due to a strike

7/11 London

Commuters board a train to Moorgate at Finsbury Park overground station

8/11 London

People wait for buses close to Brixton Underground station

9/11 Lodnon

Police watch as people queue for a bus near Stratford station

10/11 London

People queue at an entrance to Oxford Circus station, as workers try to get home before a strike by Underground workers closes the capital's entire Tube system

11/11 Lodnon

RMT union members gather outside Paddington Station as the union starts a 24 hour strike on the London Underground
The Trade Union Bill includes sweeping provisions including proposals to ban strikers from using social media and to introduce higher voting thresholds for industrial action.
There are also new requirements for employers to be given longer notice of strikes and for workers to re-ballot themselves after four months of agreeing to take action.
Business Secretary Sajid Javid said the bill would balance the rights of people wanting to take action "with those of working people and business".
Reuse content