Tory MP Michael Fabricant claimed yesterday that "a lot of people are quite nervous of Andrew Mitchell" after the ex-Conservative Chief whip lost a High Court libel case.
Mr Mitchell lost his legal action yesterday after a two-year saga as to whether he called a policeman a "f***ing pleb" after he did not allow him to exit Downing Street on his bicycle through a gate.
He is now facing an estimated legal bill of £1.5 million after the eight-day trial in what Fabricant describes as a "very long, very slow Greek tragedy" in which Mitchell accused officers of lying and conspiring against him.
Speaking to Iain Dale on LBC radio, he said that he did not personally have a problem with Mitchell in the past but recalls that others told him they did.
He said: "I think a lot of people are quite nervous of Andrew Mitchell."
When he was pressed as to why, he answered: "I think you'd need to ask Andrew Mitchell and others.
"I think people are nervous of him because people tell me they are nervous of him, but this is not the time to discuss what goes on I think in the corridors of the House of Commons."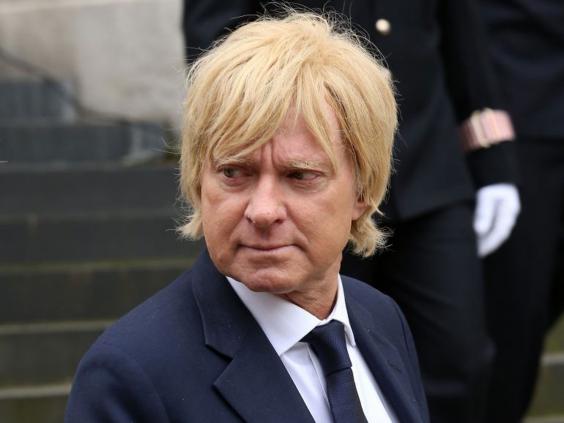 Mr Justice Mitting ruled in the Royal Court of Justice that Mitchell probably did use the "politically toxic" word "pleb" during the argument with officers in September 2012 and said that his account was inconsistent with CCTV footage of events.
In his judgment at the end of the £3 million joint libel trial, Mitting described Rowland, as a "rather old fashioned police officer" who was "well-suited to his job" as a member of the Diplomatic Protection Group.
He said: "He is not the sort of man who had the wit, the imagination or the inclination" to "invent in the spur of the moment what a senior cabinet minister would have said to him," The Guardian reported.
In pictures: The Plebgate saga
In pictures: The Plebgate saga
1/4 Plebgate

Inspector Ken MacKaill, Sgt Chris Jones and Detective Sgt Stuart Hinton deny lying

Getty

2/4 Plebgate

Andrew Mitchell and his wife, Dr Sharon Bennett, leaving a press conference about Plebgate

PA

3/4 Plebgate

CCTV images outside the gate appear to contradict the police log, which says 'several' members of the public were there

Channel 4/Dispatches

4/4 Plebgate

A CCTV image of Andrew Mitchell at Downing Street on 19 September 2012

PA
According to PC Rowland, Mitchell told him: "Best you learn your f***ing place… You don't run this f***ing government, you're f***ing plebs".
Fabricant said on the radio show regarding the "desperately sad" case that he felt "sorry" for PC Toby Rowland and for the three police officers who lost their jobs because they spoke to the press about the incident.
He also added that he felt for Mitchell and his immediate family as he lost his cabinet job following the reports of his comments by The Sun.
Desmond Browne QC, for Rowland, said that the judge's findings that the word "pleb" had been used was determinative of the entire litigation and that Mitchell was the "architect of his own misfortune".
Mitchell's counsel, James Price QC, had claimed that a "web of lies, deceit and indiscipline" by police officers led to public hostility led by a press campaign, and the leaked account was "wholly false", which he said destroyed a 27-year-long political career.
Reuse content