Ed Miliband's decision to sack Emily Thornberry over her tweeting of a white van and England flags had made it harder for candidates and activists to campaign on the doorstep, senior Labour figures said yesterday, as one MP said the party was trapped in an "endless cycle of f***wittery".
The Labour leader forced his close political ally's resignation as shadow Attorney General on Friday – after her tweet and comments that the house in Rochester and Strood was "remarkable" – because he feared the row would become "toxic" for his party, aides said.
Yet Mr Miliband, already weakened by a leadership wobble earlier this month, faced a backlash from his own MPs who said the party leader had made the situation all the worse by making an example of Ms Thornberry and forcing her departure. Ms Thornberry continued to be attacked by her former Shadow Cabinet colleagues yesterday, including Ed Balls, who said her actions had shown she was on "another planet".
Some Labour MPs pointed the finger at Lucy Powell, Mr Miliband's close aide and newly appointed shadow Cabinet Office minister, for having a hand in the decision to force Ms Thornberry out. Ms Powell, who has long argued that the party needs to reach out and appeal to readers of the Daily Mail, is highly regarded by the Labour leader for having a surer touch with "ordinary" voters, but some in the party regard her as a ruthless operator who wrongly advised Mr Miliband to sack Ms Thornberry.
One Labour MP said he had spent yesterday knocking on doors trying to persuade angry voters that Labour was still a party for working people. He added: "Ed could have killed this story on Thursday evening by saying Emily Thornberry's ill-judged tweet did not represent his views or the views of the Labour Party. Instead he gave fuel to the fire by sacking her. Yes she was wrong, but he could have easily said this is just one MP with out-of-touch views. By giving this story legs, now everyone on the doorstep thinks we are out of touch with working people. Our work has just got 10 times harder."
A senior Labour MP said: "It just feels like we are trapped in this endless cycle of f***wittery. There are spells you go through when you are in a cycle of bad news and the narrative has to change. This tweet from her was ridiculous but this could have been dealt with privately. Sacking her gave it total rocket boosters. Sometimes it's better just to take a deep breath and count to 10. What we shouldn't do is embark on a fresh round of soul-searching about whether we are in touch with white van men. There is no battle for the heart of the Labour Party. We know we are in touch with working people."
As aides revealed how angry the Labour leader was that the saga would "toxify" the party, Mr Miliband tried to regain the initiative by launching an attack on Ukip for claiming to be the true representatives of working people.
Mr Balls, in a speech at Labour's East of England conference in Ipswich, called on George Osborne to divert £1bn of the fines levied on banks involved in foreign exchange fixing to ease the NHS shortfall.
In an article in the Mirror, Mr Miliband said he was "furious" with Ms Thornberry but added: "It is time we levelled with people about Ukip. They've got away with it for too long. They think working mothers aren't worth as much as men. They think the NHS would be better off privatised. They think workers should have fewer rights and bankers should have bigger bonuses."
Mr Balls denied that there had been an over-reaction to Ms Thornberry's tweet, branding her decision to post an image of voter Dan Ware's terraced home covered in England flags as "ridiculous and out of touch". The shadow Chancellor told the BBC: "I think [for] most people… if you see a white van, it's probably a plumber. If you see a St George's flag, it's probably teenage kids who support England. The idea that that combination is unusual – there may be a planet where that's true, but not in Britain."
In a further blow to Mr Miliband, Hazel Blears, the former Labour Cabinet minister, drew attention to the Labour leader's background as a special adviser by saying the rise of professional politicians left voters disillusioned. She told Radio 4's Today programme that Labour was still the party for the working classes but warned that an increasing number of MPs had little experience of life outside the Westminster bubble.
Highlighting the route that some MPs – including Mr Miliband – took from university to parliament via being a special adviser, Ms Blears said: "In 1979, 3 per cent of all MPs came through that path, the 'transition belt' I called it, of being a special adviser, getting a safe seat, ending up in the government. At the last election in 2010 it was 24 per cent and rising. There is a genuine issue here. People right across the spectrum do feel that politicians who have never done a different job somehow cannot be in touch with their lives."
Asked whether she was referring specifically to Mr Miliband, the Salford MP said she meant "people in every political party… We need to have a variety of people".
Claimants prefer to work – Reeves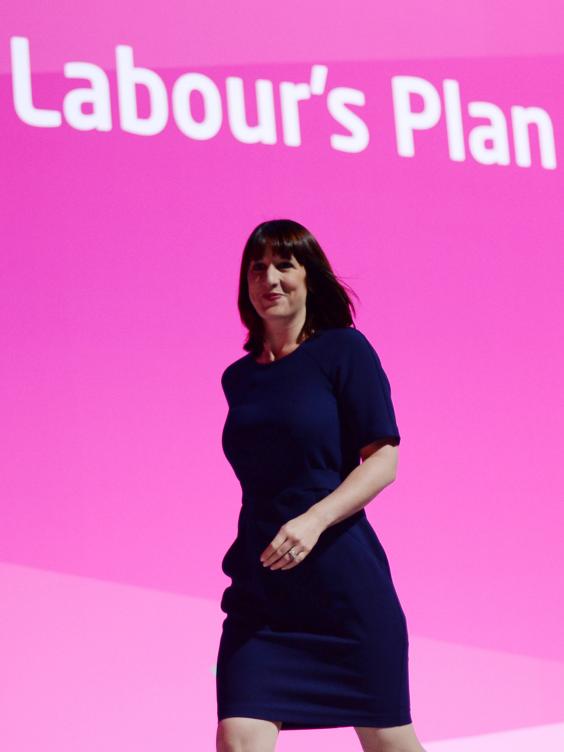 Labour will step up its attempts to outflank the Conservatives on welfare this week by claiming that the coalition is wasting billions of pounds a year on benefits for people who would prefer to work more hours than they currently do.
Shadow Work and Pensions Secretary, Rachel Reeves, is to say that there are 43 million "missing hours" every week in the UK economy – based on Office for National Statistics figures that reveal there are 3.5 million people who would work an average of 12 extra hours a week if they could. That figure has risen from 38 million hours a week in 2010. These workers are unable to increase their hours because they are on restrictive zero-hours or part-time contracts and are therefore forced to rely on benefits.
In a speech this Wednesday, Ms Reeves will say: "David Cameron's failure to deliver a recovery that works for all working families has led to Tory welfare waste, with billions more in spending on benefits for people who are working all the hours they can get but still can't make ends meet. Labour will get a grip on Tory welfare waste by tackling low pay and job insecurity, building more homes, supporting small businesses, and building an economy that works for everyone, not just a privileged few."
Last week, Ms Reeves hardened Labour's position on welfare by announcing that new migrants to the UK under Labour would be prevented from claiming benefits for two years after first arriving, a far longer period than this government's three-month ban.
Jane Merrick
Tessa Jowell runs for London mayor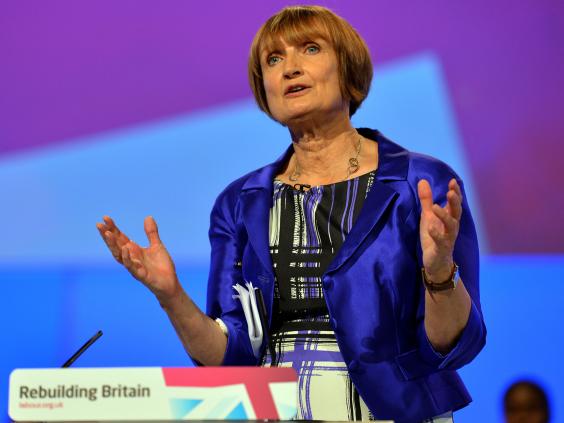 Tessa Jowell emerged as the frontrunner to be Labour's candidate for London Mayor yesterday after she confirmed she will enter the contest.
Allies say she is in a strong position to win the nomination because new party rules announced by Ed Miliband after the Falkirk scandal stripped the unions of their power in a mayoral vote. The contest in London, to be held after the general election, will be a primary open to existing party members as well as, crucially, anyone who pays £3 to register. Dame Tessa, who was instrumental in bringing the 2012 Olympics to London, is regarded as having broad appeal beyond Labour's core vote and union base. David Lammy, the Tottenham MP, and the transport commentator Christian Wolmar have already declared their intention to stand.
Dame Tessa, who is standing down as MP for Dulwich and West Norwood, said she would make a formal declaration after the election: "I intend to bring a plan for London that will be bold, ambitious, and will meet the aspirations of all Londoners."
Jane Merrick