The French government would be open to changes to European Union treaties to keep Britain from leaving the bloc, the country's economy minister has suggested.
Emanuel Macron, who was speaking on a visit to London, took a noticeably softer line on David Cameron's planned renegotiation than in previous statements, the Daily Telegraph newspaper reports.
"We shouldn't turn a treaty change into something traumatic or taboo," Mr Macron said. "We mustn't close the door to the British if what they are demanding from other member states is acceptable."
The statement contradicts earlier suggestions made by France's Europe minister Harlem Désir, who said in May that treaty change could not happen under any circumstances.
"It has to be done without amending the treaties. We will not accept any reconsideration of our basic principles, like freedom of movement," he told the website EurActiv at the time.
"I think the British know this. There would be strong opposition in the majority of states. Reforming the treaties would not make Europe more efficient. It would open an uncertain process, which would take years and be doomed to failure."
It is not clear whether the new statement represents a change of the French government's position of a division in the French cabinet about how to deal with the treat of Brexit.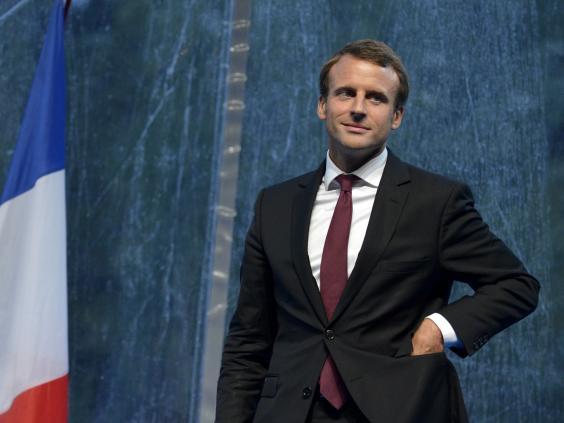 A softening of the French position could represent a minor early victory for Mr Cameron, who has pledged to renegotiate the terms of Britain's European Union membership before a referendum, to be held in 2017 at the latest.
Some of the changes he has proposed on welfare and freedom of movements are expected to require changes to fundamental treaties.
There are still significant hurdles to such amendments, however. Other countries remain hostile to some of the measures David Cameron is proposing and would be unlikely to ratify changes that went against their interests.
Additionally, some European countries are keen to avoid treaty change because of the existence of constitutional clauses that would require automatic referenda to ratify changes.
Eurosceptic Tory MPs
Eurosceptic Tory MPs
1/7 Owen Paterson

Formerly a cabinet minister, Owen Paterson is now free to make his opinion known on the backbenchers. On the subject of Europe, he does so regularly – claiming recently that the EU referendum was "rigged" in favour of staying in

Getty

2/7 John Redwood

A longstanding eurosceptic, Mr Redwood warned last year that businesses that spoke out in favour of EU membership would be punished at the check-outs by anti-EU

Getty

3/7 Bill Cash

Awkward squad rebel Bill Cash said last year that he thought the EU had become an undemocratic, German-dominated project. "An increasingly assertive German Europe is at odds with British national interests," he wrote in the Daily Telegraph

Getty

4/7 Philip Davies

From the Conservative party's hard right wing, Philip Davies has been a longstanding critic of the EU. He founded the Better off Out campaign and is so eurosceptic that Ukip decided not to stand a candidate against him in 2010 because they agreed with him

Rex

5/7 Nadine Dorries

Outspoken Tory MP Nadine Dorries has previously advocated an alliance with Ukip. At the height of the Greek crisis in 2013 she said that the EU was "dying on its feet"

Rex

6/7 Liam Fox

The former defence secretary is a central figure on the right wing of the Conservative party. He's long put pressure on David Cameron over EU negotiations

Getty

7/7 Zac Goldsmith

A socially liberal eurosceptic, Goldsmith was one of the founding members of the People's Pledge campaign to get MPs to sign up for an EU referendum. His father ran the Referendum Party, a precursor to Ukip

Getty
Mr Cameron conceded in June that it was unlikely that any treaty amendments could be implemented before Britain's plebiscite, his original plan.
Mr Cameron has at times struggled to find allies in Europe. Sweden's ideologically similar centre-right government, formerly the Tories' closest partner, was ejected from office in last year's elections.
The PM has yet to produce total agreement with other states over major changes.
He has unveiled plans to make it more difficult for EU nationals to claim UK benefits and for the removal of jobless migrants.
Reuse content