The Government's welfare reforms and austerity policies have led to "grave and systematic violations" of disabled people's rights, an inquiry by the United Nations found.
The UN Committee on the Rights of Persons with Disabilities dispatched investigators to London, Manchester, Birmingham, Cardiff, Edinburgh and Belfast in October last year. 
They found that a string of legislation introduced since 2010 as part of welfare reforms and austerity policies had had a negative impact, including the Welfare Reform Act 2012, Care Act 2014, and Welfare Reform and Work Act 2016.
UK disability charities, which have long warned against the Government's approach to disability, said the UN findings confirmed that Tory policies are making life harder for disabled people. However, the Conservative minister in charge of the welfare system branded the committee's approach as "patronising and offensive".
The UN report warned that cuts and changes to disability support under the Conservative-led government had "hindered disabled people's right to live independently and be included in the community".
Disabled people were also routinely portrayed as being "dependent or making a living out of benefits, committing fraud as benefit claimants, being lazy or putting a burden on taxpayers", the report found.
Other policies such as the bedroom tax and benefit sanctions had also disproportionately affected the disabled, while work schemes had "no visible impact" in helping disabled people find work and were sometimes counterproductive.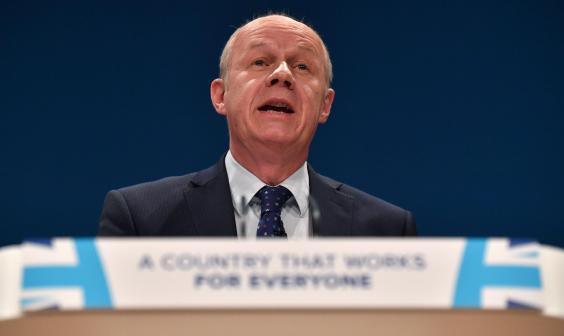 The report comes as former Work and Pensions Secretary Iain Duncan Smith called on the Government to look at ending its freeze on working age benefits and more funding for Universal Credit.
Dan Scorer, head of policy at Mencap, a learning disability charity, warned that more policies in the pipeline would have similar effects. 
"This report is further acknowledgement that cutting disabled people's benefits will only make life harder and isolate people further from inclusion in employment and wider society," he said.
7 ways the Tories have 'helped' disabled people
7 ways the Tories have 'helped' disabled people
1/7 Closing Remploy factories

The Work and Pensions Secretary called time on Britain's system of Remploy factories, which provided subsidised and sheltered employment to disabled people. People employed at the factories protested against their closure and said they provided gainful work. "Is it a kindness to stick people in some factory where they are not doing any work at all? Just making cups of coffee?" Mr Duncan Smith said at the time, defending the decision. "I promise you this is better." The Remploy organisation was privatised and sold to American workfare provider Maximus, with the majority of the organisation's factories closed. The future of the remaining sites is unclear

2/7 Scrapping the Independent Living Fund

The £320m Independent Living Fund was established in 1988 to give financial support to people with disabilities. It was scrapped on July 1 2015, with 18,000 often severely disabled people losing out by an average of £300 a week. The money was generally used to help pay for carers so people could live in communities rather than institutions. Councils will get a boost in funding to compensate but it will not cover the whole cost of the fund. This new cash also doesn't have to be spent on the disabled

3/7 Cut payments for the disabled Access To Work scheme

Iain Duncan Smith is bringing forward a policy that will reduce payments to some disabled people from a scheme designed to help them into work. The £108m scheme, which helps 35,540 people, will be capped on a per-used basis, potentially hitting those with the more serious disabilities who currently receive the most help. The single biggest users of the fund are people who have difficulty seeing and hearing. The cut will come in from October 2015. The charity Disability UK says the scheme actually makes the Government money because the people who gain access to work tend pay tax that more than covers its cost. The DWP does not describe the reduction as a "cut" and says it will be able to spread the money more thinly and cover more people

4/7 Cut Employment and Support Allowance

The latest Budget included a £30 a week cut in disability benefits for some new claimants of Employment and Support Allowance (ESA). The Government says it is equalising the rate of disability benefits with Jobseekers Allowance because giving disabled people more help is a "perverse incentive". The people affected by this cut are those assessed as having a limited capability for work but as being capable of some "work-related activity". A group of prominent Catholics wrote to Mr Duncan Smith to say there was "no justification" for this cut. Mental health charity Mind, said the cut was "insulting and misguided"

5/7 Risk homelessness with a sharp increase disability benefit sanctions

Official figures in the first quarter of 2014 found a huge increase in sanctions against people reliant on ESA sickness benefit. The 15,955 sanctions were handed out in that period compared to 3,574 in the same period the year before, 2013 – a 4.5 times increase. The homelessness charity Crisis warned at the time that the sharp rise in temporary benefit cuts was "cruel and can leave people utterly destitute – without money even for food and at severe risk of homelessness". "It is difficult to see how they are meant to help people prepare for work," Matt Downie, director of policy at the charity added

6/7 Sending sick people to work because of broken fitness to work tests

In 2012 a government advisor appointed to review the Government's Work Capability Assessment said the tests causing suffering by sending sick people back to work inappropriately. "There are certainly areas where it's still not working and I am sorry there are people going through a system which I think still needs improvement," Professor Malcolm Harrington concluded. The tests are said to have improved since then, but as recently as this summer they are still coming in for criticism. In June the British Psychological Society said there was "now significant body of evidence that the WCA is failing to assess people's fitness for work accurately and appropriately". It called for a full overhaul of the way the tests are carried out. The WCA appeals system has also been fraught with controversy with a very high rate of overturns and delays lasting months and blamed for hardship

7/7 The bedroom tax

The Government's benefit cut for people who it says are "under-occupying" their homes disproportionately affects disabled people. Statistics released last year show that around two-thirds of those affected by the under-occupancy penalty, widely known as the 'bedroom tax', are disabled. There have been a number of high profile cases of disabled people being moved out of specially adapted homes by the policy. In one case publicised by the Sunday People last week, a 48 year old man with cerebral palsy was forced to bathe in a paddling pool after the tax moved him out of his home with a walk-in shower. The Government says it has provided councils with a discretionary fund to help reduce the policy's impact on disabled people, but cases continue to arise
"People with a learning disability face massive exclusion from the labour market, and have seen their benefits and funding for vital social care services reduced. With further cuts to Employment and Support Allowance being introduced in April, we urge the Government to use next week's backbench debate in Parliament as an opportunity to reconsider this cut."
Michelle Mitchell, chief executive of Multiple Sclerosis Society, said the report was "yet more evidence" to support changes to the way the Government dealt with disabled people.
Labour's shadow Work and Pensions Secretary Debbie Abraham said her party would take a different approach and that the report was "reliable evidence that shows this Tory government is responsible for grave violations of the rights of disabled people under its failing austerity plan".
However, Damian Green, the Work and Pensions Secretary, said cuts to support for disabled people did not necessarily mean worse outcomes. 
"The UN measures success as the amount of money poured into the system, rather than the work and health outcomes for disabled people," he said.
"The UK is a recognised world leader in disabled rights and equality. Not only do we spend about £50bn a year to support sick and disabled people, but we also offer a wide range of tailored and effective support, which this report fails to recognise.
"Our work and health green paper marks a turning point in our action to confront the attitudes, prejudices and misunderstandings within the minds of employers and across wider society."
Reuse content