Queen Elizabeth II would be evicted from Buckingham Palace and moved into a council house in plans to abolish the monarchy and build more social housing, as suggested by the Greens leader.
The party would move the royal family out of the 775-room mega-mansion, complete with tennis court, lake and heli-pad amid 40 acres of land nestled in the leafy St James' Park area of Westminster.
However there are no plans that Her Majesty and Prince Philip would be turfed out in the cold, like the estimated 2,500 people sleeping rough in England alone, as Green leader Natalie Bennett said she would not be short of potential places to live.
She said in an interview with The Times: "I can't see that the Queen is ever going to be really poor, but I'm sure we can find a council house for her — we're going to build lots more."
This would mean, under the Greens' suggestions, that the Duke and Duchess of Cambridge, Prince George and the unborn baby would also be served an eviction notice from Kensington Palace and would have to shell out for private rent, buy their own house or join the chronically over-subscribed social housing register.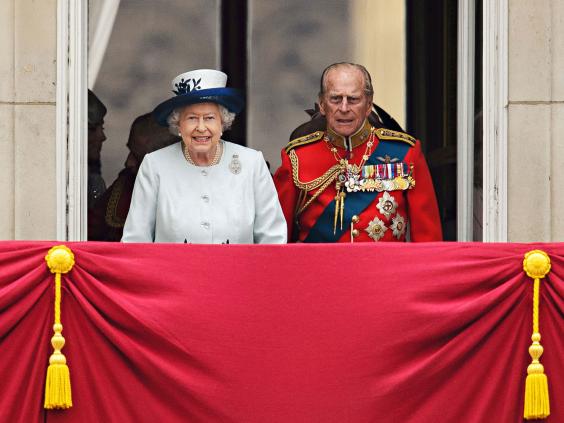 Ms Bennett said that the party is planning to expand on the country's dwindling social housing stock as "GDP is a lousy tool for progress" compared to people having a "better quality life".
The housing crisis and lack of universally-affordable properties has been attributed to the Tory policy of allowing council and housing association tenants to buy their homes at heavily discounted prices. It has also been blamed on foreign investors buying up land for luxury developments while mortgages and private rents go through the roof.
Ms Bennett also criticised "parasitical" global companies who do not pay their fair share of tax by basing their businesses in tax-havens such as the Cayman Islands, even though they rely on public assets such as roads and the NHS to make a tidy profit.
Policies: Where the Greens stand on the major issues
Policies: Where the Greens stand on the major issues
1/13 Taxes

Wealth tax of up to 2 per cent on the assets of 300,000 people who are worth more than £3m, the country's richest 1 per cent

Corbis

2/13 Wages

National minimum wage to be lifted to living-wage levels and to reach £10 an hour by 2020. Would also "curb boardroom excesses" by linking salaries at the top of companies to pay at the bottom

Getty

3/13 Pensions

End pensioner poverty by introducing a weekly "citizen's pension" of £170 for a single person and £300 for a couple

Getty

4/13 Energy

Targets and timetables for improving efficiency and reducing greenhouse-gas emissions across all sectors. Wants electricity use to be reduced by a third by 2020, by half by 2030 and two-thirds by 2050

REX FEATURES

5/13 Health

Accuses Labour and Tory governments of introducing privatisation by stealth into the NHS. Pledges to "maintain a publicly funded, publicly provided health service"

Getty Images

6/13 Education

Money would be allocated to schools according to their needs rather than their status. Schools which remain in the private sector would be classed as businesses, have all charitable status removed and pay taxes

Getty

7/13 Railways

Bring railway network back into public hands as franchises expire or if companies break the terms of their agreements

Getty

8/13 Immigration

Rules would be "based on the principle of fair and prompt treatment of applicants rather than on excluding dishonest applicants whatever the cost to the honest ones"

Getty Images

9/13 Food

Minimise transport of food and other agricultural products by supporting local food distribution and pressing for transport costs, especially air freight, to fully reflect environmental impact

Creative Commons

10/13 Farming

Phase out all "factory farming" and support a transition to small, free-range units, mixed rotational farming and extensive grazing. Would ban battery farming of poultry

Getty

11/13 Genetic engineering

Moratorium on the release of genetically modified organisms (GMOs) into the environment and on the importation of food and feed containing GMOs, pending comprehensive assessment of the technology's safety

Getty

12/13 Cannabis

Possession, trade and cultivation of cannabis would be immediately decriminalised. Trade in cannabis would be examined by a Royal Commission, with a view to establishing a fully legalised and regulated trade

Reuters

13/13 Housing

Reform housing benefit to give greater help to poorer tenants and to prevent eviction or repossession of either private tenants or homeowners

Getty
The Greens, with branches in different regions of the UK, plan to "restructure society with the rich paying their way and multinationals paying taxes" with the top band of tax increasing to more than the current 50p rate.
Their rising popularity, as shown by rapidly increasing numbers of memberships, has catapulted Ms Bennett to being invited to take part in two televised political debates ahead of the general election on 7 May.
Prime Minister David Cameron had insisted that he would not take part unless Ms Bennett was included if Ukip's Nigel Farage was invited, despite the Greens having announced a total of 43,829 memberships across the UK compared to the latter's 41,966 members as of last week.
Ms Bennett said: "People are really hungry for something different. There is an element of us being fresh and new, but we are also talking about ideas, optimism and changing things."
The Greens also plan to raise the minimum hourly wage to £10, with a guaranteed £71 a week universal basic income for all adults, with half of the £280 billion cost of the policy to come from tax, she indicated, with the rest made up of money already paid out in benefits like jobseekers' allowance.
A tax of 1 or 2 per cent on people worth more than £3 million would also be implemented and the party suggested that the state could have powers to seize assets from the wealthy.
She said: "People say to me that the rich will dodge [the tax], but in some of the countries that already have it there is a simple rule that says if you haven't declared something on your wealth tax, you don't own it."
Reuse content