Four people have died after a car bomb exploded in the Nigerian city of Kano.
A 12-year-old girl was among the fatalities, according to BBC News.
The number of casualties could have been much higher, as the car exploded before the bomber reached the busy restaurants and bars lining Gold Coast Street on the Sabon Gari Christian, quarter believed to be the bomber's target, according to Police Superintendent Aderenle Shinaba..
It was unclear whether the bomber was among the people counted as dead.
While alcohol is banned in the majority Muslim city, its authorities generally allow the business in the Christian district to operate freely.
Those responsible for the bomb have not yet been identified, but it is suspected that Islamic fundamentalist group Boko Haram will be linked, after set off two bombs in the capital Anuja last month, killing more than 120 people and wounding more than 200.
Last year, 25 people died in Kano after a suicide bomber drove a car carrying explosives into the bustling bus station in March 2013.
The group has made international headlines in recent weeks, after it abducted 276 Nigerian schoolgirls whom it is threatening to sell into slavery if the government does not release detained Boko Haram militants.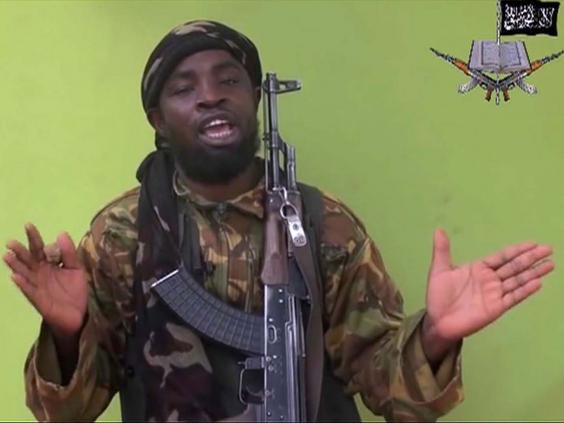 The Nigerian government had previously rejected an offer to negotiate with Boko Haram, but said last week that it is prepared to commence talks, after it was accused of responding too slowly to the situation. 
Amid an international outcry against the kidnapping, the US, France and Britain have supported the Nigerian government by sending military experts in surveillance, intelligence gathering and hostage negotiation to help re-unite the girls with their families.
Boko Haram has been attempting to overthrow the Nigerian government for five years, with attacks, which also involve Muslims who disagree with the group's interpretation of Islam, increasing in frequency and deadliness this year.
Despite Abuja declaring a state of emergency in the country a year ago, more than 1,500 civilians have been killed in the uprising so far this year.
Additional reporting by AP