Alabama Governor Robert Bentley has ordered the removal of four Confederate battle flags from the grounds of the Capitol building.
Mr Bentley told the Alabama Media Group that his decision came, in part, as a response to the Charleston massacre as well as to avoid drawn-out political fights over the flag.
"This is the right thing to do. We are facing some major issues in this state regarding the budget and other matters that we need to deal with," he said.
"This had the potential to become a major distraction as we go forward. I have taxes to raise, we have work to do. And it was my decision that the flag needed to come down."
PHOTO of one of the Confederate Flags being taken down at Alabama State Capitol. pic.twitter.com/S3a9ibZQjR

hyphen; Melissa Johnson (@WSFA_MelissaJ) June 24, 2015
Those honouring the Confederate flag have come under fire since the murders of nine black churchgoers in Charleston. Photos of confessed shooter Dylann Roof showed him burning American flags and waving Confederate and neo-Confederate symbolism.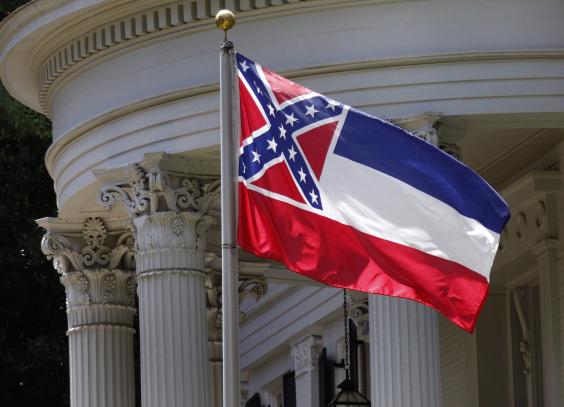 Meanwhile, Roger Wicker, the US Senator for Mississippi, issued a statement on Wednesday saying he now sees Mississippi's state flag as problematic.
"As the descendant of several brave Americans who fought for the Confederacy, I have not viewed Mississippi's current state flag as offensive," he said.
"However, it is clearer and clearer to me that many of my fellow citizens feel differently and that our state flag increasingly portrays a false impression of our state to others."
Reuse content