A black teenager is in critical condition after he was shot in the leg on Tuesday afternoon in Kansas City, Missouri.
The teen allegedly stole a 79-cent pack of cookies from the Pic n Save Market when an employee chased him out of the store, shooting him in the leg at 1:50 pm.
Calvin Calley, the owner of Calley's Tires, witnessed the boy jumping up and down in the middle of the street before collapsing. Mr Calley told The Independent that he ran to the boy's aid, wrapping his leg with a belt to stop his bleeding.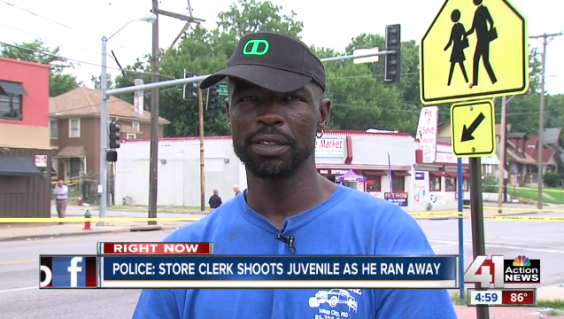 The 16-year-old boy then repeatedly asked Mr Calley: "Am I going to die?"
"I told him to stay with me, and to breathe to keep his pressure down. He told me [the clerk] said he stole cookies and then he slowly reached in his pocket and brought out the wrapper," he told The Independent.
Mr Calley also said he didn't think the shooting was racially motivated and implied that the clerk was of Middle-Eastern descent.
"The kid was more worried about death than what he'd done. He stole a pack of cookies… A 79-cent pack of cookies… He got shot from behind from a pack of cookies," he told 41 Action News on Tuesday.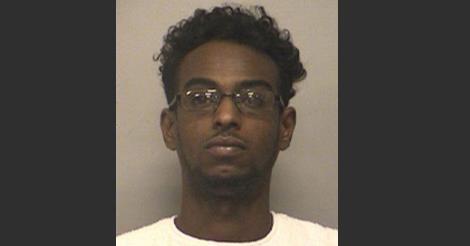 The store clerk, later identified as Mohammed Abdi, 26, has been charged for allegedly shooting the minor, County Prosecutor Jean Peters Baker announced this afternoon.
Michael Mansur, communications director for the Jackson County prosecutor's office, sent The Independent a press release confirming charges against Mr Adbi, who faces first degree assault and armed criminal action charges.
According to court records, responding officers found the victim in the middle of the intersection suffering from a single gunshot wound.
Other witnesses backed Mr Calley's claim, telling police that the grocery store employee had shot the teen because he thought the youngster had stole something. Police would eventually find a loaded Glock pistol in Mr Adbi's waistband.
Witnesses also claimed the victim had nothing in his hands and didn't appear to reach for anything as he was shot.
Prosecutors have set Mr Adbi's bond at $75,000.
Reuse content